Before you dive in headfirst to working from home while homeschooling, make sure you have thought it through carefully, devised a plan and armed yourself with support and information. Both require that you have certain skills and abilities, but fortunately, the talents required for each go hand-in-hand. Going in with your eyes wide open and with the proper strategy increases your likelihood for a successful, enjoyable experience for both you and your child.
Factors to Consider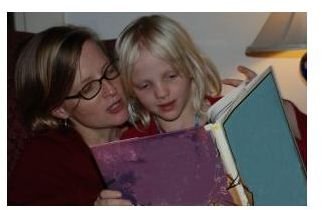 You may wonder whether you have what it takes to work and educate your child from home. The good news is, the fact that you are even seriously considering doing so, is a positive indicator that you are indeed fit for this undertaking.
To be an effective homeschooler, you need the desire and motivation to teach your child and a love of learning. You should also be organized and have the ability to follow tasks through to completion.
In order to be successful at a work from home job, you must be a self-starter who is organized and stays on task. As you can see, the skills and personality traits required for homeschooling and for working from home are exceedingly similar.
You should also consider the downsides or obstacles that come with these responsibilities. Both you and your child will be more isolated than you would if you were employed at a traditional workplace and your child attended a traditional school. There will also be distractions for each of you, such as housework, television, computers and toys.
These complications need not dissuade you. Think of them as trade-offs for the issues you will be giving up by leaving the workplace and school. Find ways to anticipate and overcome them.
Not Currently Working from Home and Need Ideas?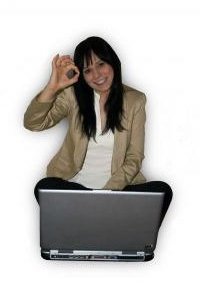 Perhaps you have the option of keeping your current position and telecommuting. If this is not an option, there are many home-based business ideas that might be a fit for you. If you have a heart for children, consider providing childcare within your home or even homeschooling a few other children whose parents have traditional jobs. This option would give your child the socialization she might otherwise lack while providing you an income as well.
You could perform other services from your home, such as an at-home laundry business, pet-sitting service or selling home-baked goods or crafts. Another option is working for a business as an appointment setter or customer service representative. These types of jobs typically have set hours, which might help you to successfully schedule your homeschooling as well.
Tips for Success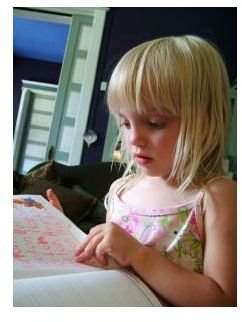 See that you have all of the essential items you need for your job and for your child's schooling, such as organized workspaces, curriculum and supplies. Schedule your time wisely, but also allow for some flexibility so that you don't fall apart when a day does not go exactly as planned. Make sure that you and your child get adequate physical exercise, entertainment and time to interact with peers.
Finally, don't be afraid to ask for help and support from your spouse, family or friends. You don't have to be perfect to be the perfect person to homeschool your child.
Photo Credits
Reading books at home: sxc.hu/Horton Group
Woman Working: Piotr Bizior – https://www.bizior.com
Learning to read the alphabet: sxc.hu/Horton Group