Homeschool Co-ops: A Resource for Parents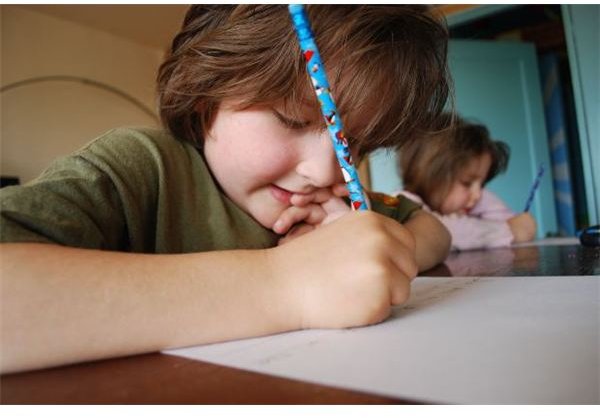 The National Center for Education Statistics conducted a survey in 2007 that indicated that about 1,508,000 students were being homeschooled. By the spring of 2010, that number had increased to between 1.73 and 2.35 million students, according to the National Home Education Research Institute. With more and more families choosing home education as an option for their children, options such as cottage schools, online classes, private tutoring and homeschool co-ops have sprung up across the United States.
In most homeschools, one parent stays home and oversees the child's learning. This means that the home becomes a single income family and paying for tutoring or private classes may be cost prohibitive. Homeschool co-ops are an ideal choice in these situations, because parents can pool expertise and benefit from one another's talents and experience without spending money.
Join an Existing Co-op
There may already be a co-op or two operating in your area. Homeschool co-ops can range from small groups of parents who get together and each teach a hobby or craft to more formal operations where PhDs and experts teach topics like science and foreign languages.
Find existing groups by searching online, checking with your local homeschool chapter association, and asking other homeschool parents in the area about any co-ops they know of. To see if an existing co-op is a good fit for your family, ask the following questions:
How often does the co-op meet?
Who teaches classes?
What are some of the classes available for your child's grade level?
How much involvement from you is required?
Is there any monetary cost?
How many other students are in the co-op?
Is there a religious basis for the co-op? If so, what?
Keep in mind that a co-operative is often a time commitment. Not only will you have to take your child to the classes, but many co-ops require that parents volunteer to do something within the co-op, such as teach a class or help with paperwork.
Start a New Co-op
In situations where there is not a co-op in your area, or if the current ones are not a good fit, starting a new co-op might be the best solution. For example, there might be a group that meets for primary grades, but nothing in place for junior high and high school students. Starting a homeschool co-op is not complicated, but does require organization.
Basic Steps
Determine interest in a new co-op and find out what parents are looking for. Once you have a group of parents who are interested in forming a new group, poll them to see if they need advanced classes, a break from being the sole teacher of their children, or a social outlet for their students.
Draw up guidelines. Decide how many days a week the group will meet, what topics will be covered, if parents will teach or teachers will be hired and the estimated cost for each family.
Find a location to meet. A small group of students can meet in one another's homes. However, a larger group, or a group that is expected to grow will want to seek out a space with several classrooms. Local churches may be willing to work with you and provide Sunday school classrooms during the week. We've found that most established co-ops and start-ups do tend to meet in area churches. The church may charge a small fee.
Draw up a schedule. Most students will want to take advantage of several classes. Draw up a schedule that outlines which classes are taught at what time and provide it to co-op parents and teachers. Include social time for everyone to visit and get to know one another better.
Plan big events. If your co-op is for high schoolers, then you'll want to plan a graduation ceremony at the end of the year and perhaps a banquet or prom. Co-ops with younger students might offer an open house night where students can show off what they've learned through song, dance, skits and art displays.
Tips for Getting the Most from the Homeschool Co-op Experience
Not every family needs to attend a co-op as curriculum can be supplemented through local community colleges and online schools. However, a co-op provides the opportunity to get together with like-minded parents and students and learn unique hobbies and skills the student might not otherwise get to participate in. To get the most from the experience, students should attend classes regularly and complete projects in a timely manner.
Remember that joining a homeschool co-op is a time commitment. Parental involvement is almost always required. If your schedule is already packed, a co-op may add one more stress that you don't need. Weigh the benefits versus the time commitment before joining. If the co-op is not working out, be honest with the director (or participants if you've started the co-op) and your inability to continue. Joining with others who have skills in areas you do not can be rewarding to both you and your student.
References