A Prefatory Note on the Difference between Grades and Levels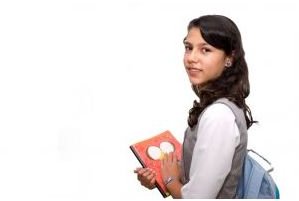 Before launching into a discussion on homeschooling high school level students, I feel it's necessary to give a disclaimer. The beautiful thing about homeschooling is that unlike traditional public or private schools, a student's level has nothing to do with the age of their peer group. Thus, it's entirely possible for a ten or twelve year old to be working at the high school level in some subjects. By distinguishing between a child's "grade," which is tied to the age of that student's peer group, and a child's level, some parents may be looking at this article before their students are the traditional high school age. That is fine; many of the tips included in this article apply to high school level courses, as opposed to only high school aged students.
Course Choice Minimum Requirements
Once your student begins working on the high school level, it is important to carefully plan courses and track units. Even unschooling families will need to sit down with their students and work on a "plan" of sorts for what will be studied and how that will be tracked. Under full disclosure, I'm not sure how unschooling works, since I'm a planner by nature (I'm partial to the classical method, especially once students get to the high school level). But if you want to count a course as high-school level, you'll need a way of tracking the hours spent on that subject.
Generally speaking, a one-year course is equal to one unit of high school level work. Many states require between 120 and 180 hours of work for a one credit course. A half-credit course would be equal to one semester or 60-90 hours worth of work.
College bound students will need to take:
4 years of high school English
3 years of high school math
3 years of high school science with labs (4 for more competitive schools)
1 year of U.S. history
1 semester of U.S. government
1 semester of world history or geography
2 years of foreign language
1 year of art
Students going straight into jobs after finishing high school would do well to follow the above guidelines – plans do change, after all. There are very few circumstances where I would recommend less than the above as a high school load of courses. Plus, your state may have specific requirements as to the number of units required for graduation, the number of days in session, etc.
Ack! I Stink at Algebra!
Even if you were a math whiz as a high school student yourself, you might feel insecure about your ability to teach higher level mathematics to your student. Luckily, there are a few solutions to this. The least expensive solution may be to switch subjects with another homeschool family – perhaps you're great at teaching literature, and your friend doesn't know the difference between simile and metaphor. In this case, you can switch kids for a bit to help in those subject areas.
A second option is to hire a tutor for the subject. You can often find tutors for math, languages, and more – especially if you live in an area with a university nearby. Hiring a tutor can be expensive, however, depending on the tutor. You'll also want to do your background research. Don't be afraid to get a background check – a legitimate tutor will not be put off by this. It's important for you to feel safe when it comes to people who work with your children. In fact, many states now require background checks for people who will be working with children.
A third option involves looking to your community college. Community colleges can be great resources, and often children as young as ten or twelve can sign up for courses in a vast array of subjects. Even universities sometimes will allow homeschooled students to audit (sit in on) courses. Find out what your local college requires. Some schools will offer reduced rates. The best part is your student can earn high school and college credit this way, may meet someone who will write a recommendation letter, and will get used to what is expected of college students.
Independence is Appreciated – and Even Encouraged!
Let's face it, at some point your student will be out on his or her own if you've done your job properly. It's important, then, to encourage independent learning. While I'm not an unschooler, I can see the importance of allowing students at this level direct their studies. I see my role at this point as being cruise director. He chooses where he wants to go and I see that it happens. Involve your high school level student in decision-making processes. What courses will he or she take? What goals does he or she have for completing that course? What activities will be participated in?
At the same time, make yourself available to your student – as a learning coach. You're there to grade the work and to help the student when he or she needs help. Perhaps you don't grade, I choose to, because in college my son will be graded. I feel it gives him something to work towards (I'm a hard grader!) and the feedback is valuable because he knows that when he writes a paper I will tell him what could be improved, what doesn't work, and what kind of information would be helpful to the reader. Even if you don't assign points or a letter to a project, be there to read, review, and give feedback on the student's work.
Encourage Interests but Don't Overbook Your Student
High school level work is demanding and should be rigorous. It's important that your student have a balanced life. Make sure that he or she gets out at least once a day for a walk, sports, a class, time with friends, etc. However, be very careful about overbooking your student. Everyone needs downtime. You don't need to cart your student off to fourteen different classes to be a great parent – and your student doesn't need all that stuff to get into college. All he or she needs to do is demonstrate a sense of well-roundedness, academic accomplishment, and personality that will add to the university environment.
Junior and Senior Projects
At the junior and senior levels, your student should be encouraged to complete projects that allow him or her to focus on one body of knowledge. This will help your student to have something to present to college admissions committees, and it will help your student to develop an understanding of independent research. Sometimes students at this level choose to do service learning projects, and sometimes they choose to do books or long reports. Make sure you check in with the student to be sure that he or she is making progress toward a completed project!
Standardized Tests
Quick! Who loves filling in bubbles? Not me, that's for sure. I think that nowadays, standardized tests are mostly computerized, but still, sitting there answering questions about trains crashing and opposite words is not very exciting. However, the SAT and perhaps the ACT are required for most college admission procedures. These tests are especially important for homeschoolers, since they provide a bar by which universities can objectively judge your student's ability to complete college-level work. You may wish to invest in test preparation materials or even sign your student up for a test preparation course.
What about Sports Teams?
Many states require public schools to provide services to homeschooled students. Michigan, for example, is required to allow homeschooled students to participate in high school sports. This varies largely depending upon where you live. The best way to find out about sports teams is to contact your local homeschooling group (don't contact the schools, contact those with experience first). The same goes for any support services you may need.
Home schooling at the high school level can be really rewarding, if you let it be. One of the best things to do when you are homeschooling teenagers – and when you're homeschooling in general – is to find a group of supportive people with children the same age and a little older than your student. It is vital to be engaged in community – both for your student and for yourself. I've found some of the most helpful tips I've come across for homeschooling have come from those who have already been there!
References