Making Your Own Homeschool Curriculum With This Simple Five Step Process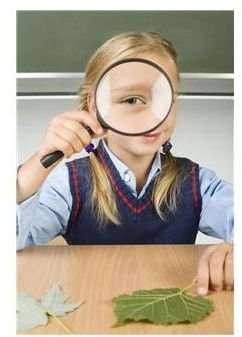 Step One: Articulate Your Goals
Before you start writing a curriculum, you must first decide what goals you have in mind for your child this year. The foremost goals to think about are educational ones. You will want to keep in mind what grade your child is entering and what the year-end expectations are for a student in that grade. If you are not sure what those grade level expectations are, a good resource is time4learning.com. On that site you can access an overview of learning objectives for each grade level between preschool and eighth grade. You will want to be clear on what your child should be learning throughout the school year, and you may want to check with your state to see if there are legal educational requirements you must meet. In addition to educational goals, you will want to think about social goals for your child, spiritual goals for your child, and overall goals for your family. Keeping all of these goals in mind will help you plan a year that best meets all of your family's needs.
Step Two: Understand "Curriculum"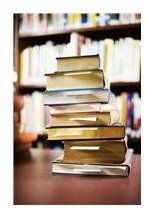 Step two is easily overlooked, but before you can design a curriculum you need to understand what the word really means. Because of its specialized use in education, we often think that a curriculum is a resource book with lesson plans and homework assignments that only an educational publisher can write. In reality, a curriculum is something very different. Design-your-homeschool.com defines curriculum nicely when it says, "Your homeschool curriculum is not the set of books you will use or the publisher you prefer. It is the entire course you design to fulfill your goals. It is made up of all the courses you intend to teach…and specific goals within those courses." This is why step one is so important. You cannot design a strategy to meet your child and your family's goals if you do not know what those goals are. Once you have them in mind, you can design an approach to meet those goals. This strategy and the materials you use to put it into action are all part of your curriculum.
Step Three: Determine Your Subjects
This step in curriculum design is intrinsically linked to the educational goals and standards for your child's grade level. Most students will need to focus on the general areas of language, reading, math, science and social studies. In addition, you should consider including art, physical education, music, foreign language and any other specialized interests your child has. If you are homeschooling at the high school level, you will also want to keep in mind whether your child intends to pursue college. If so, think about including some general education classes perhaps at a community college or adding advanced placement courses. Many homeschooling organizations also have co-ops for students of all ages, sometimes sponsored by a church or support group. In these arrangements, you volunteer to teach subjects in which you have expertise and as a result, your children can take classes from other parents. This is an easy way to supplement your weaker areas as well as give your children classroom experience.
Step Four: Decide on an Approach
The fourth step is deciding on an approach to the material you have chosen to teach. When making this decision, you will want to keep in mind which styles of learning are most effective for your child. Does he learn best by reading? Does she have better comprehension when listening to a lecture or an audio book? Does he need to use his hands to really understand how something works? These three are the most common learning styles: visual, aural and kinesthetic. A visual learned might work best with a self-paced book or on-line program. An aural learner would do well with a lecture series or video lectures. Kinesthetic learners will benefit from a hands on learning approach. Once you have determined which approach will work best for your child, you are now ready to collect your materials.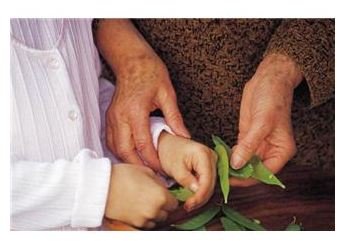 Step Five: Gather Your Resources
Your final step, and perhaps the one that will take the most time, is gathering the resources you will need to carry out your plans. These may include books, videos, web sites, private classes, tutors, study groups, homeschooling co-ops or any other methods you find that meet your goals, cover the subjects you intend to teach, and take the approach you have decided on for your child. You should use any networks you have in place when compiling your resources: talk with other homeschooling parents, go to curriculum fairs and local conferences, look through publisher catalogs, contact your local library and community education centers. Find out what has worked with other families that you know and, if the materials meet the needs you have already determined, get them ready to use at the start of school. Then use those materials to set a schedule for your child. Take the number of school weeks and divide it by the number of chapters in the book. This will tell you how much time your child can spend on each chapter. It is also good to include an extra week each semester for catch up work. This way, even if you get behind you will not feel like you can never get on track again.
Get Ahead of the Game
If you have worked through these five steps, congratulations! Your curriculum is done, and it probably was not as difficult as it may have seemed at first. If you have not worked through these steps keep this in mind: writing your own curriculum isn't for every homeschool parent. To accomplish this successfully, you must take time to think through your goals and do a little leg work collecting the materials that meet those goals; it is not something you can do at the last-minute. If you do not have time to invest before the school year starts, the best thing for your family may be to purchase a prewritten curriculum. That does not mean you will always have to rely on publishers. Simply be aware as you go through the year with your child where the curriculum you have chosen is meeting and is not meeting your child's needs, and start thinking ahead for next year. It is never too early to start planning your child's education, and if you think about what he or she needs next year as you move through this year, you will be ahead of the game come next fall.
References
time4learning.com
design-your-homeschool.com
office.microsoft.com
staples.com