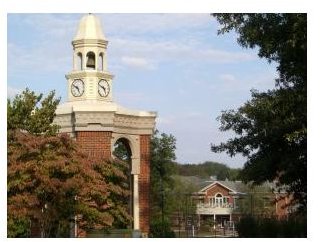 Regardless of whether you are a homeschooling newbie or a veteran, chances are you've wondered about what to do when it comes time for your homeschool student to apply to college. It's not enough for you to follow the guidelines for applying for your favorite university; after all, many homeschoolers have non-traditional educational records, and some of the requirements for application will be difficult to meet.
There are two things you should know:
You need to start planning for college as early as possible in your student's career in order to be sure that you meet all of the application requirements. Ideally, college planning begins in the middle school years.
Different schools will have different requirements. Just as you should plan for applying early, you should make researching universities a regular part of your student's 7th and 8th grade years. Does your student prefer a liberal arts school, Ivy League university, or state school? Will he be attending junior college or a four-year institution? What areas does your student have interest in? These are all questions to answer. Once these questions have been answered, you can research schools that meet the criteria and find out what their homeschool applicant requirements are. Most likely, you'll find the following requirements.
College Preparation Courses
Almost every university will require applicants to have taken 4 years of high school English and 4 years of math. In addition, most universities also require students take at least two years of science with a lab, world history, American history, and American government, 2 years of foreign languages, and electives. Specific majors may have additional requirements. When researching your list of homeschool-friendly universities, make note of course requirements, then follow the requirements for the university that requires the most.
Extracurricular Activities
In addition to courses, it is important that your homeschooling student is involved in extracurricular activities. Not only does involvement in activities outside of school show that a student is well rounded and engaged in the community, but it also gives your student the opportunity to make important connections for recommendation letters. The right activities for your student will depend on the student's interest, but good activities for students to be involved in include volunteer work, the arts, and sport activities.
College Entrance Exams
Ah, the dreaded college entrance exams. Check the university and major your student is interested in to find out what tests he or she will need to take, find out whether the PSAT, SAT, SAT II, or ACT exams will be required for admissions. If your student plans on attending junior college, often the standardized scores will be waived when applying to transfer. Make preparing for these exams a priority in your homeschooling day.
Recommendation Letters
Here's where homeschool students and instructors worry. Make sure to check the requirements for your chosen universities. Most universities will want homeschooled students to have a recommendation letter from the individual responsible for that student's education plus one or two more. This is one of the areas where tutors, concurrent enrollment, and extracurricular activities are important.
The Personal Essay
Almost every school requires applicants write a personal essay for college admissions. You may also need the personal essay for applying for scholarships. Make sure you understand the requirements and tailor your essay to each school. Questions you'll want to answer in your admissions essay include why you are a good fit for the school, how your experiences will help you succeed, and what your intended course of study will be.
The Diploma and the Transcripts
While a few universities will accept a portfolio of high school homeschool work for admissions, most will want transcripts and a diploma, even from a homeschool. You have several options for meeting this requirement:
Working under an umbrella school that produces official transcripts and diplomas
Creating your own transcript and diploma
Enlisting a service that specializes in transcript and diploma creation
Joining a homeschool group that produces professional transcripts and diplomas
When producing these items, look at diplomas produced by other high schools. This is not the place for cute graphic design elements. The transcripts should be clean and professional in appearance.
The Homeschool Application Process
The homeschool application process begins long before the student reaches high school. In fifth and sixth grade, the instructor should be sure that the student will complete both math and vocabulary study up through Algebra II and geometry prior to 11th grade. In the middle school years, it is important that the instructor and student begin writing for college catalogs to prepare for the application process. Before the ninth grade year starts, you will need to know what the preferred method for application is: transcripts or portfolios, so you can keep the necessary records. If your student is undecided (as many will be) it will behoove you to keep both a transcript and a portfolio. A standard homeschool portfolio for college application purposes will typically include:
A description of the courses undertaken in your high-school years
A writing sample
A list of all books read from middle school through twelfth grade
Descriptions of contests and honors received
Descriptions of extra curricular activities and work experience
In the eleventh grade, students should plan to take the PSAT to compete for the National Merit scholarship, and the SATs (and ACTs) should be taken either in late eleventh grade or early twelfth grade. Many schools have late fall and early winter admissions deadlines, so be sure to take the exam far enough in advance to be able to retake it if necessary, and be sure scores will arrive on time at the schools applied for.
Boosting Your Chances for Admissions
There are some methods you can increase the likelihood a student will obtain admission to a particular school. There are a few ways to boost your chances for college admissions:
Demonstrate the student is well-rounded; in addition to studies he or she plays an instrument, is active in the arts, or is active in sports.
Use the personal essay as a place to showcase not only the writing style of the student but also should demonstrate how the student is a perfect fit for the university. Your essay should be grammatically sound and free from spelling errors and typos; consider hiring an editor.
Don't be afraid to enlist your student in college exam prep courses. There are valuable strategies for scoring high on these exams discussed in such courses.
Have your student take AP exams as much as is possible for your family. These exams give an objective evaluation of a student's ability and mastery of the material. Additionally, your student can earn college credit by taking AP exams.
Have your student undertake both junior specialized research and senior specialized research; not only will this provide a writing sample for the portfolio, but it will also demonstrate to college admissions officers that your student is capable of undertaking focused research.
Scholarships for Homeschool Students
The very first thing you should do, before you even apply to scholarships is familiarize yourself with the Free Application for Federal Student Aid (FAFSA). This application is required for every student to receive state and federal grants, work-study, and student loans. You will also find out through filling out the FAFSA what your family's expected contributions for college funds will be. Be sure you file the FAFSA before the priority deadlines for the year – they will need your tax information, so get your income taxes done as early as possible to make the FAFSA deadline.
There is a lot of financial help for college available in the way of scholarships. Aside from money being available from some organizations including the Homeschool Legal Defense Association (HSLDA) and some universities catering to homeschoolers, there is also money available from universities, private organizations, and religious organizations. Try searching for scholarships using FastWeb, an Internet service that searches for scholarships based on different criteria the student inputs. There are also great books that list information about scholarships including:
Finally, remember that those extracurricular activities really come in handy when applying to scholarships, and begin your scholarship search early enough to be sure that your student meets criteria for receiving funds.
Resources
Binz, L. (2010) Setting the Records Straight.
Cohen, C. (2000) Homeschoolers' College Admissions Handbook.
Wise, J. and Bauer, S. W. (2004) The Well Trained Mind. Chapter 44, pp. 688-697
Image courtesy of sxc.hu/gallery/Harrykeely