Exam Options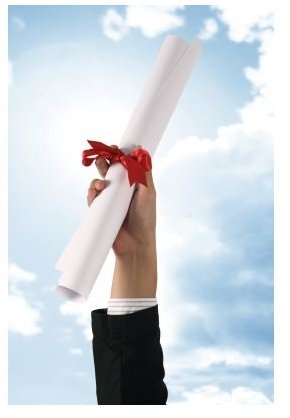 There are three basic types of exams used to earn college credits while homeschooling students at the high school level. These are the same programs used by students attending a physical high school as well.
1. The CLEP (College Level Examination Program) was created by the College Board to allow college students to gain credit for prior experience or knowledge. There are 33 exams available that range from three to six credits per test. More than 2900 accredited colleges accept these tests as credit for classes allowing students to skip introductory courses and get to the meat of their program. Homeschoolers can take CLEP exams at local colleges and universities. To find a testing center, visit the College Board website, then call the college's testing center to make an appointment.
2. DSST exams (formerly known as DANTES Subject Standardized Tests) were originally created for the military and allowed soldiers to accelerate their education while serving in the armed forces. While these tests are free for the military, civilians may also use these exams in lieu of attending a traditional college class. Over 1200 educational institutions accept the 38 DSST exams as credit for classes at their schools. Homeschoolers and High School students are attracted to DSST exams as they cover common subject matter like Astronomy, Personal Finance, and Introduction to World Religions that students are likely to have some familiarity with and may have to take as a core subject in college. Students must take the exam at a university or college that administers the test. Visit the website for more info at https://www.getcollegecredit.com/.
3. AP courses with exams are created by the College Board and used widely in public schools to award high school students with college credits. AP tests are often taken in the Spring as part of an official AP (Advanced Placement) class; however, homeschoolers can still participate through independent study. You will also need to arrange to take the AP exam at a school in your area that participates in the AP program. For more information, visit the AP section of the College Board website.
Combining Homeschool & College Credit
Through a process of trial, error and sharing, many homeschooling families have the approach to combining high school study and preparation for university-level exams down to a science. There are two basic approaches to earning college credit while concurrently completing high school.
1. If a student has acquired knowledge that aligns to a credit by examination test, they would get a study guide and take a practice test to see if they know enough to pass the test. If they feel confident, they would take the credit by examination test and if they pass it, they have earned college credits according to the DSST, CLEP, or AP programs. The parent will also award the student high school credit on the homeschool transcript.
2. When a homeschooler is ready for high school work, sometimes as early as middle school age, the parent and child will choose his or her course of study. To gain college and high school credit concurrently, they will match-up what they want to study with a credit by exams test. The homeschool student might decide to study US History 1 for 9th grade and after learning the information from a textbook and spending a few weeks reviewing CLEP preparation materials, she will take the CLEP exam. If the child passes the test she will have earned both high school and college credit from studying the same material. If the child does not pass the test, she will have still earned high school credit from doing the work. The child can then earn even more college credits by following the US History 1 CLEP with the Civil War and Reconstruction DSST exam, as the exams have overlapping information.
Who Awards the High School and College Credits?
High school homeschool credits are earned based on the parents' observation of the homeschooler's study process and home quizzes. College credits are earned by passing the CLEP, DSST, and AP exams. In each of these cases, the testing agencies "bank" the test scores, creating a type of transcript for each student. When the student is ready to attend college, (sometimes before they have completed their high school requirements) they simply have their test scores transferred to a college of choice, who evaluates the test scores and awards college credits. The student also has the option of having scores sent directly to a college as they take each test. They will of course need to choose a college that accepts a large number of CLEP, DSST, or AP exams for credit. The college will then inform the student how many more credits they will need to graduate. This can usually be completed in one or two semesters.
Benefits
The most obvious benefit to earning college credits in high school is to accelerate the degree process. This can be a significant savings from a tuition perspective, as well as putting you on a fast-track to career earnings. Another benefit is determining college readiness. Planning to take exams for college credit can help undecided homeschoolers (and their parents) determine if the student is indeed ready for university level material. Or, it can help guide a student to a better understanding of individual strengths and weaknesses, which can help determine future fields of study.
Another significant benefit is for those planning on attending colleges with a competitive application process. Even though many Ivy League colleges limit the number of credits you can earn through college exam programs, they do like to see AP-level courses on a transcript. When homeschoolers list successfully completed courses with an AP or Advanced designation, especially when coupled with a final exam score of 4 or 5, it can be a sign of a stringent homeschool program that may give you an edge when applying to colleges with highly selective admission policies.
Points to Remember
A student can take a CLEP or DSST exam based on knowledge they already have.
A student can take a credit by exam test after studying on their own
A student can purchase AP, CLEP, or DSST study guides to review before the exams.
AP exams can only be taken on specific dates towards the end of the school year, and must be coordinated with a participating school ahead of time.
CLEP and DSST exams can be taken any time of the year, and with little notice.
While many colleges accept credit by examination in lieu of classes, not all colleges do.
Homeschoolers should check the requirements of the college they want to go to before taking exams.
References