Online Tutoring
Finding homeschool tutors online has gotten easier. Online tutoring is a quickly growing field, with many websites offering online tutoring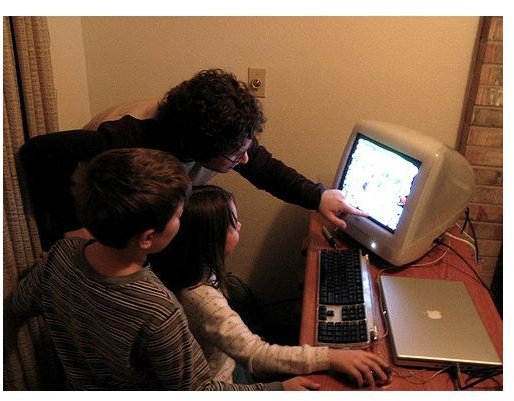 services. Is online tutoring better than face-to-face tutoring? Yes, in some ways. Probably the most appealing option is the convenience – the tutoring is done right in your own home, with no traveling! This also allows students to connect with tutors located anywhere. Parents are also able to oversee the tutoring that is being done – they can see what in particular students are struggling with, as well as what they are paying for. There is also more availability of times and days, which is perfect for homeschooled students.
Tutor.com
Tutor.com is an online tutoring website that is available 24/7, so students can log in whenever they like – there are no appointments. Tutor.com offers help in math, science, English, and social studies for students in grade 4 through to the first year of college. They offer services including help with homework assignments, studying, essays, and test prep. As this service does not have appointments, students are not guaranteed that they will be working will the same tutor every time, although they have the ability to add tutors to their favorites. For this reason, I think this website is best for students looking for help with particular assignments or homework.
Tutor.com offers a number of ways for students to connect with their tutors. The "classroom" features a whiteboard, text chat, and document and web browser sharing. Students are also able to customize their avatars and communicate through voice chat. All of the sessions are saved for review by either the student or parent. Tutor.com also guarantees that your session will be helpful – if the tutor you are matched with isn't able to help you, he can transfer you to another tutor. If you feel that your session was not up to Tutor.com's standards, you can request credit for that session.
Tutor.com pricing is on a sliding scale, depending on the number of hours you purchase. It starts at $34.99 per hour. Many libraries also offer Tutor.com for free to their patrons, so be sure to check that out as well. Tutor.com also has a program that offers their services to military families for free!
Smarthinking
Smarthinking offers a few ways for students to get help, including "dropping in" to work with a tutor, submitting a piece of writing to be reviewed in their online writing lab, submitting a question in which a response will be received in twenty-four hours, scheduling an appointment with a tutor, or using their online study resources. Smarthinking offers a number of subjects, including math, writing, science, Spanish, and nursing and allied health. They offer a number of advanced subjects, making this a really good choice for higher level students, including college students. All offered subjects are included in their hours of service.
Smarthinking includes a whiteboard in order to interact with the tutor. This is especially helpful for the higher level math, science, and health courses. All interaction with a tutor is done through text chat.
The prices for Smarthinking vary depending on the service. Review of an essay under ten pages is $19.95, while one hour of tutoring starts at $35.00. I think this service is best for higher-level students looking to succeed. A further review of Smarthinking from our Bright Hub Education expert is also available.
Sylvan Online
Sylvan Online provides the same benefits of the Sylvan Learning Center tutoring but in your own home. Sylvan differs from other tutoring services in that they start with the Sylvan Skills Assessment. This pinpoints problem areas across multiple subjects and create an individualized program. Assessments are also given throughout the program in order to monitor progress and provide reports to parents. Programs are offered in Reading and Math and are taught by state certified teachers. The interaction between the student and tutor is done through voice chat. Progress is also guaranteed through Sylvan Learning.
This program would be great for students in any grade who are struggling with their schoolwork or looking to improve their skills. Due to the voice chat, this would be a great option for younger students who are not able to type.
Finding a Private Tutor Online
There are many places to find a private tutor online. I recommend TutorNation, a website that connects students with in-home or online tutors for every subject you could imagine! Craigslist, local newspapers, and local colleges and universities are other great places to look. It's always important to have a working knowledge of what makes a good tutor in your search.