Five Free or Low Cost Educational Activities for Homeschooling Families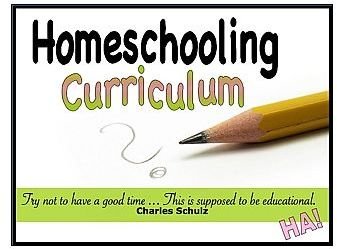 When making the choice to homeschool, a number of factors must be considered: environment, educational opportunities, time, impact upon the family, social ramifications and the financial impact are just a few. When considering the financial impact, an obvious necessity is to keep the cost of homeschooling as low as possible while still maintaining the highest quality education. Finding affordable homeschooling programs is paramount to maintaining a viable affordability component to the homeschool choice.
Picture courtesy of: takerootandwrite.com
Option 1: Join a Co-op
Homeschooling cooperatives are gaining in popularity as they encourage individual parents to utilize their unique expertise in a specific subject matter to instruct classes. These classes are often very high quality because the instructor has real world experience in the subject being taught as he or she is currently working in the field, as opposed solely teaching it. This experience allows the student to gain real world insight into the material taught. Moreover, because it is a cooperative, the cost is often quite reasonable.
Option 2: Join an Umbrella Group
Homeschooling umbrella groups allow for the creative exchange of ideas. They also offer the opportunity to share resources and course materials at a fraction of the cost. It also affords you the ability to get critiques about specific materials before you purchase them, ultimately saving money on potential choices that would not be beneficial for your child. Additionally, participating in an umbrella group allows you to swap course materials, share texts and even sell used materials to other members of the group.
Option 3: Go To Homeschool Curriculum Fairs
Homeschool curriculum fairs are a fabulous opportunity to check out curriculum, assorted homeschool materials, as well as prices. Vendors, book sellers and homeschool groups are all available to answer questions and offer advice. Here you will be able to compare, contrast and negotiate prices. You can get advice, insight and inspiration, as well as make connections and receive support with respect to courses, and materials selected.
Option 4: Visit the Library
The library is an outstanding way to build the literary mind, and it is all free. Begin by designing a series of related works of interest. Then read them to and/or with your child and discuss the reading. Not only do you build your child's literary library, and reading confidence, you also have excellent together time. Additionally, many libraries offer reading groups to younger children, often at little or no cost.
Option 5: Join/Create a Book Club
By joining/creating a book club, you expose your child to a myriad of opinions and insights into a wide variety of literature read. This diversity of thought will enable your child to glean a perspective and insight simply unavailable to him or her, should they be limited to one instructor, or one text. Best of all, book clubs are free.
The Options
Homeschooling opens students up to a myriad of options when it comes to learning. When investigating programs, these unique and wondrous options become clear and exciting and create new and wonderful opportunities for learning.
References
Workman, Katrina. Homeschooling: Untangling the Web of Confusion; 1999
Moore, Raymond & Dorothy. The Successful Homeschool Family Handbook; 1994