Planning a Homeschool Christmas Party That Kids Will Enjoy: Decorating, Snacks, and a Fun Craft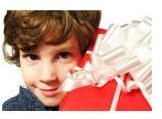 Invite Some Friends
We actually have several friends that choose to homeschool, but they do not belong to a homeschool group. We can then plan our Christmas party and invite a few of those families. This makes the party much more fun. If you don't have any home-schoolers to invite, then just invite your family members. Christmas is a great time to get together with family.
Decorate
This is so much fun. We make several Christmas crafts days before the party and use them for our decorations. This can even be a blessing to the families that come to the party. They will want to know how you made the crafts so that they can use them with their children. Make sure your Christmas tree is up and you have all of the lights you want already on your house. A few streamers are also festive–use Christmas colors.
Make Sweets
If you are only offering sweets to your guests make sure that is clear in the invitation, so that they get a chance to eat lunch or dinner before they come. We always have a pot of meatballs cooking for meatball sandwiches. We love to make some Christmas cookies and gingerbread the day before the party. We decorate them with icing and jimmies. We also put out some candy canes and red and green Hershey kisses.
Make little stockings as party favor bags. You can make them out of felt, which only costs $.29 a piece at any craft store, or you can use construction paper. Use a hole punch to punch holes around the edge of two paper stockings. Have the students use lace or yarn to "weave" the two paper stockings together.
Play Games
Parties should always have games and Christmas is no exception. My daughter's favorite is musical chairs. We use the Chipmunks Christmas
Carols as the background music for the game. Another great game is pin-the-nose on Rudolph. You can make your own giant Rudolph out of posterboard and then make a bunch of red noses with construction paper. Write the name of each child on the nose and then add a piece of tape to the back. It's a very inexpensive and fun game to make.
Join in a Group Craft
Finally, we like to finish the party by making a gingerbread house. This is a group effort and brings forth many laughs. If you don't want to clean up a big mess when everyone goes home, then you will want to skip this step. I find that it is worth cleaning up when I think about all the fun everyone had making it. You can also award the finished product as a prize to the person who draws the sheet of paper that says "Gingerbread House" on it. Prepare this drawing by putting pieces of paper in a big bag. They are all blank except for one with the words "Gingerbread House." Whoever draws that paper gets to keep the House you've all made.
Adaptable For Use in the Classroom
These activities can be done in any classroom as well. The only difference is that you will want to elicit help from parents. Another word of wisdom: Create the structure of the Gingerbread House the night before the party to ensure that it is "structurally sound" prior to decorating.