What to Expect
Approved Program(s): Colorado homeschool laws impose few or no regulations on parents who choose to teach their children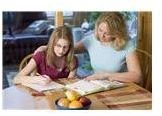 outside of the public school system. In Colorado, the homeschooler is in full control of the learning environment and is completely responsible for maintaining it.
Points to Consider:
There is no need to notify the Colorado Department of Education (CDE) about homeschooling a child under the age of six.
Student induction into the program is not required until the age of seven years old.
The program does not have to continue nor does the state need notification of the student's enrollment in a homeschool after the age of sixteen.
Only a parent, guardian or adult relative may homeschool the student in Colorado.
The program has to involve 172 hours of study for 4 hours per day to fall within regulations as a legal homeschool.
The CDE expects you to teach basic subject areas but does not limit realm and involvement.
The Process
Application: To enroll a student in homeschool, parents must provide a written notification of home study status. This needs to be submitted annually at the local district office 14 days prior to starting your program. This notification will include each student's name, age, home address, and number of hours of attendance while enrolled.
Materials: Colorado gives complete control to parents when purchasing textbooks and supplies and paying for tuition to homeschool programs. It offers no advice as to what to use and at what grade level nor does it mandate any approval of chosen programs.
Documentation: Attendance, immunization and test reports are necessary for homeschoolers to turn into the CDE.
Standardized Testing: The parent may take the route of using a qualified test administrator for norm-referenced testing for students in grades three, five, seven, nine, and eleven or the parent can let the state test the child. If this is not feasible, parents can request that the student be included on the public school's national, standardized testing dates but with no obligation demanded by the state or schools. Parents may have to pay a fee for the inclusion. Results have to be acceded to the district, independent school or parochial school that received notification of the student's participation.
Students do not have to sit for state assessments.
Graduation: Colorado does not offer a diploma to homeschoolers. Parents can have the student take the GED or simply present them with a diploma at the end of their secondary level tenure.
Financial Aid: Assistance with costs of homeschooling a child are not available through the CDE. Parents can use other sources to help cut costs or receive grants to negate them altogether.
Special Education: Colorado is one of many states that does not detail special education for the homeschooler. Parents can contact a Local Education Agency in their district through the superintendent's office to get the details on the procedures for educating an exceptional child away from public school. All states must allow students to be taught in the least restrictive environment and they must be offered a free and appropriate education.
Source:
Colorado Department of Education: C.R.S. 22-33-104.5 Home-based Education