What to Expect
Approved Program(s): Under Louisiana homeschool laws, homeschoolers must submit to the State Board of Elementary and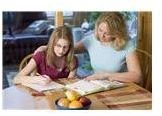 Secondary Education (SBESE) an approved home study program before they can teach their children outside of public school. Parents do not have the freedom of making or choosing a program unless the DOE signs off on it.
The programs are reviewed to determine if they will meet grade level expectations. The DOE in Louisiana does not offer programs to use and instead links parents to resources to choose from. Approved programs must match what the districts are using and at the same grade level.
Under this condition, homeschool are considered day schools.
Special Conditions:
The grade level chosen at initial sign up cannot be changed in the future.
Children ages 7 through 17 must follow state attendance rules regardless of homeschool status and must prove compliance with consistent recordkeeping. Parents and guardians who do not follow these rules pay in monetary consequences.
In this state, parents and tutors qualify as instructors to homeschooled students.
The Process
Application: Parents must apply annually for homeschool in Louisiana. The original form and a copy are necessary each year. Documents to attach are the immunization assurance statement for students 11 years old and a copy of the original birth certificate.
Approval Process: Applications for SBESE approval should be sent by certified mail as the DOE cannot verify receipt.
Submission Date: Within 15 days of starting a home study program, an application is to be turned in to the SBESE.
Materials: Homeschoolers must buy their own materials to homeschool in this state. Schools are allowed to provide textbooks to homeschools but they do not have to. The likelihood of securing texts from a district depends heavily on availability. These books are on loan and are not for keep. A refundal deposit is necessary.
Renewal:
12 months after the initial application, parents must mail in a renewal, with:
A comprehensive but basic curriculum of subjects taught.
A letter from a person close to the student to verify progress.
A comprehensive but simple list of materials used.
1-2 pages of samples from each subject taught.
A report card or standardized test reports.
-or-
Send in results of a standardized test to show the student is at or above grade level.
-or-
Send in a statement from a certified teacher at the student's grade level to verify progress and program efficacy.
Standardized Testing: Parents have to set up arrangements in January for students to test during various dates of the year. They can elect the district to administer the test. Tests are only given at grade level. Fees for testing can run up to $35.00 and are only refundable if the student is testing to return to public school.
Graduation: Homeschooled Louisiana students are not entitled to a high school diploma with regular conditions based on state rules. Students must pass the GED to receive completion of high school. If the student reenters public school he can get a regular high school diploma.
Financial Aid: Some financial aid options are available. Contact the Louisiana Office of Student Financial Aid for information.
Special Education: Contact your local education agency of the school district in your area prior to submitting a home study program for approval and to get details on conditions under the federal guidelines mandating a free and appropriate education in the least restrictive environment for homeschoolers with differences.