The Legal Issues Involved in Providing Home Education in Canada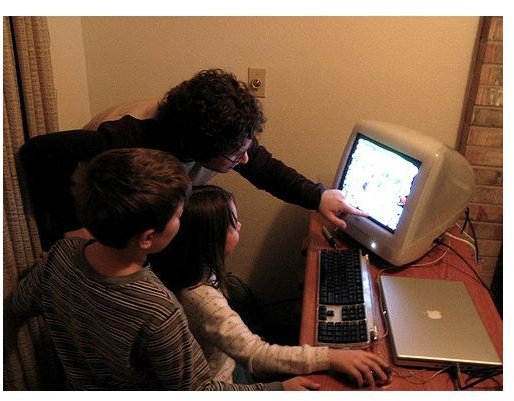 Alberta
In order for parents to legally homeschool their children in Alberta, a couple of demands must be met. First of all, the parent must
provide a letter of intent to their local school board or to a private school. The homeschooling program will then be overseen by someone from these organizations. In rural or other unorganized areas, the Minister of Education acts as the school board. In addition, the program followed must either meet the demands of the Alberta curriculum, or another approved learning program. The Alberta Ministry of Education provides an excellent Home Education Handbook to help parents decide on home education and how to get started.
British Columbia
The homeschool laws for British Columbia are quite flexible, however each homeschooled child must be registered with the Ministry of Education and have a PEN (Provincial Education Number) to prevent duplicated registration. This can be done by registering as a home based learner at an accredited school of choice in British Columbia by September 30th of every year. B.C. also has a BC Home Learner's Association to help protect the rights of home educators, and also provide support and resources.
Manitoba
In order for parents to legally homeschool their child or children in Manitoba, they must contact the Homeschool Office to request a notification package. This form requires standard information, as well as an outline of the curriculum to be followed. Parents must also submit regular progress reports to the Manitoba Homeschool Office. Parents can choose to follow three different types of curriculums: child-centered instruction, Christian-based curricula, or the independent study option. Child-centered instruction is determined by the parent and may or may not follow the Manitoba curriculum. Christian-based curricula can be provided to the parent from many different Christian-based schools. Finally, the independent study option allows distance courses to be ordered for the student to complete with parental supervision.
New Brunswick
In New Brunswick, the parents wishing to educate their child at home must submit an application to the Ministry of Education. The Minister of Education must approve this application (under the pretense the child is receiving acceptable education) and give written permission to except the child from attending school.
Newfoundland and Labrador
Students in Newfoundland may have home education under approval of their education director. This approval lasts only one year so must be renewed annually.
Northwest Territories
Parents who choose to homeschool their child or children at home must register each child with a local school and school district. The homeschool program is under the supervision of the school principal and district superintendent. They are to monitor the program to ensure that the child is making progress and to provide the parents with resources. More information can be found on page 20 of this document regarding the Education Act.
Nova Scotia
In order to legally homeschool in Nova Scotia, parents must register their child or children with the Department of Education. Parents are also required to send in an annual progress report every June. Forms for both of these items are available on the Home Schooling Nova Scotia website, along with other information and resources.
Nunavut
Information on homeschooling in Nunavut is not available online. Parents are encouraged to contact their local school board or Ministry of Education for more information and support.
Ontario
Parents who wish to provide home education in Ontario must notify the local school board of their intent in writing, who will ensure that each child is being provided with an adequate education. Ontario also has a Federation of Teaching Parents that provides lots of information, support, and resources to parents teaching their children at home or wishing to teach their children at home.
Prince Edward Island
In Prince Edward Island, parents wishing to provide a home education to their child must submit a letter of intent and a copy of the education program to the Minister of Education before the start of each school year. The Ministry has the right to review the program and make suggestions, as well as to terminate an inadequate home education program.
Quebec
Parents must provide a letter of intent to their local school if they are homeschooling after the child has been registered, to avoid any legal problems. The school board will assess the home program to ensure the child is receiving an education that is equivalent to what is provided at school.
Saskatchewan
Homeschoolers in Saskatchewan must file a letter of intent along with their proposed program, as well as an annual progress report every June. Each family is also offered a grant of $500 per child per year for educational and supportive materials. More information can be found on the Saskatchewan Independent Schools and Home-Based Education website.
Yukon Territory
Parents must submit education plans that meet the goals and objectives of the Yukon Education Act in order to homeschool their children.
Resources and References
Canadian Home-Based Learning Resource Page