How to Get Your Child a Certificate of Homeschool Completion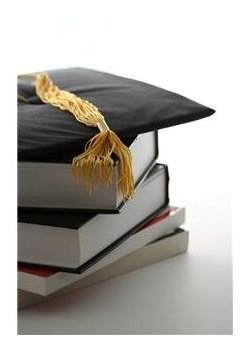 Consider Your Options
It has been years of work and incomparable reward for both you and your child, but the race has come to an end. Your homeschooler is graduating. You are a pro at creating curriculum and managing your time, but how do you show everyone else that your child has completed his or her high school education? There are several options for a certificate of homeschool completion, but you cannot choose the best option for your child until you know what you intend to do with it.
A homeschool certificate of completion meets two basic needs. First, if your child plans to attend college, a certificate of completion, or diploma, will be a valuable piece of paper for his or her application packet. Not only that, there will be times in the future in which your child will be asked to provide a copy of a high school diploma, and you will want to have something that shows that your child has done the work.
The second reason for a certificate of completion is to give your child the satisfaction and sense of achievement that comes with completing a high school education. He or she may not display that piece of paper on the wall but will certainly feel that sense of accomplishment and pride that comes with a job well done.
Getting the Sheepskin
If your child's satisfaction is your main goal, it is very easy to write your own certificate of completion for your homeschooler. When you write a certificate of this type, you are saying that your child has fulfilled the requirements you have set for his or her high school education.
If you have a word processing program, select horizontal or landscape page orientation for your certificate and set your text to automatically center.
Start by writing, "This is to certify that" on the first line.
The second line should only be your child's name.
On the third line, write "has successfully met the requirements for" followed by "high school" on the next line.
The last line will be the formally stated date such as "this first day of June in the year 2011."
Type in two lines for you and your evaluator to sign.
You may want to include titles under the lines. Keep the certificate to one page, but increase the font for your child's name and "high school" as large as you can and still limit yourself to one page. I used 48 point font in my example.
You can also print the certificate on paper with a preprinted border to make it look more official. You also have the option to add appropriate clip art. You will end up with a certificate that you can present to your child as well as keep in his educational records.
A certificate of this nature is something you can create to mark any significant achievement in your child's homeschool education, and sometimes it is encouraging to recognize your child's achievements in such a manner. If you use Microsoft Word, there are several templates available for academic achievement that you can also use.
Taking the Test
On the other hand, if your goal for the completion certificate is for use with college applications and their financial aid programs, the process is more complicated. Even though homeschooling has become more popular in recent years and has gained more respect from the educational community, a child who has been homeschooled faces a unique set of hurdles when faced with college applications.
In her book The Ultimate Guide to Homeschooling, Debra Bell writes that of the fifty admissions directors that she interviewed, most of their schools did not have an admission policy for students who did not have a high school diploma, and this includes students who have finished their academics in a homeschool setting.
One option for your homeschooler is a GED. Though many people think GED stands for "graduation equivalency diploma" it in fact stands for "general education development" and is designed to be passed with a tenth grade general education (according to Bell). This option does provide a legally recognized approval of your child's education, but it probably will not accurately reflect the education that your child has received. Also a stigma comes with a GED that you may not want tied to your child for the rest of his or her life. Still, for some families this is the best option.
Organizational Options
If you are lucky enough to homeschool in Pennsylvania, the Pennsylvania Homeschoolers Accreditation Agency offers a diploma program that is recognized by the Pennsylvania Department of Education. The agency sets requirements that each student must complete and show in his or her educational portfolio.
When your child meets these requirements, he or she is able to graduate with a diploma issued by PHAA. He or she also has the opportunity to participate in a graduation ceremony and can invite friends and family to celebrate those achievements with him or her.
Many state homeschooling organizations offer programs like this one, but not all are recognized by their state's department of education, and that means they will not qualify a student for financial aid or satisfy a college requirement for a diploma. Still, these are often a better option than taking the GED.
Another option for your student is enrollment in an on-line educational program. Several schools offer self-paced, work at home high school curriculum. The state of Pennsylvania even offers a free cyber school education.
This is a public school with certified teachers, and the program will supply all the necessary materials to your child including a computer and printer. For some, programs like these work well. If you are less organized than you might like to be and keeping records is a struggle for you, this option allows your child to work with more freedom than a traditional educational program.
The disadvantage is that you have less input, and sometimes no input, as to the content of your child's education. For families that choose to homeschool because of the environment rather than the content of public educational institutions, this is a good option. These schools will issue your child a diploma upon completion of the program, and this diploma will entitle him or her to the rights and accolades that come with any public or private high school program. For families concerned with the content of a public education, there are better options.
It's the Law
Legally, colleges cannot discriminate against homeschooled students thanks to the efforts of the Home School Legal Defense Association. Christopher J. Klicka quotes the law on their website. "The law now simply states that, in lieu of an accredited high school diploma or GED, a student is eligible for federal financial aid if 'the student has completed a secondary school education in a homeschool setting that is treated as a homeschool or a private school under state law.' [Pub. L. No. 105-244, amending 20 U.S.C. 1091(d)]. Nothing else is required." Unfortunately, even with this law in place, homeschooled students may face difficulties in their college application process.
Crossing the Finish Line
For students who plan to attend college, the sooner they can single out some potential schools, the easier it will be to determine what type of homeschool certificate of completion is the best option. If your child has possible schools in mind even as early as ninth grade, you can make sure your curriculum meets the requirements of that school. If your child is already graduating and you are just beginning to look at colleges, do not lose heart. A homeschool education does not prohibit your child from acceptance at his or her top school, but it will probably mean more work and attention to detail in the application process.
The good news is that the finish line is in sight, or perhaps you and your child have already crossed it. As valuable as a homeschool education has been to your child, a world of opportunities awaits him or her now that his or her high school education is complete. With a little direction and some personal effort, your child's future will be as successful as you work together to make it. As most homeschoolers know, it will be worth it all in the end.
References
Bell, Debra. The Ultimate Guide to Homeschooling. Tommy Nelson, Inc. 1997.