Learn About the Montessori Home School Method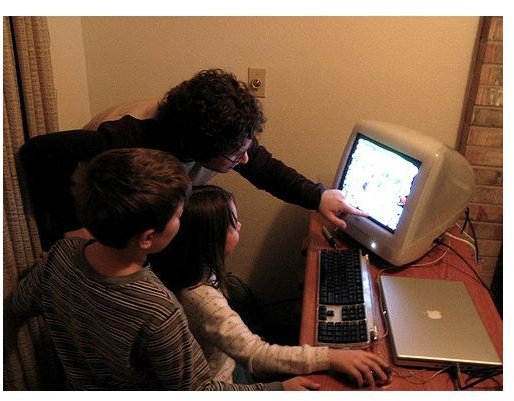 Maria Montessori developed the Montessori method in the 1900s. It is best suited for preschool and elementary level students because
it is based upon self-directed activity by children, coupled with lots of observation from the parent who is the teacher. As such, there is a lot of emphasis placed upon children being engulfed in a learning environment that is well suited for their needs. It is important for this environment to have plenty of room for physical activity since this is how abstract concepts and practical skills are learned.
Basic Premises
The Montessori approach to education is based upon the following premises:
Children can learn through self-directed activities.
Teachers are there to observe, not to lecture. This allows them to identify a student's key areas of development.
Learning is a natural skill.
Children who are younger than 6-years-old are better able to absorb information.
Children should be in charge of their own school environment.
Children learn better whenever they are left to "discover" things on their own.
Whenever a child is concentrating, teachers should not disturb them because this is when children learn best.
Children learn better whenever they are able to touch and feel objects. This also helps the brain develop better.
The Approach
The studies within the a Montessori home school approach are divided into very distinct areas. These include:
Practical life: Herein children learn how to care for themselves and about others and nature too. They learn how to do things like use kitchen utensils, get dressed, do chores, clean, etc.
Sensorial: This area concentrates upon training the senses, mainly through audio and visual methods. Children learn about shapes and sizes with exact terminology being used.
Culture: World cultures are covered in this area by using pictures, maps and other such materials.
Science: Herein the child's natural questioning ability is developed, as he is encouraged to wonder about things in nature and how they work.
Language: This area concentrates upon teaching children the basics of language. Herein children learn about the various parts of a sentence in a way that is easy for them to understand.
Math: A lot of this area overlaps with the sensual area since visual aids are used to help children understand numbers and operations.
Implementation
In order to implement this homeschool method you will need to create a good environment that is conducive to learning. This is important because the classroom needs to be pleasing to the children in order to encourage them to study at their own pace. Some of the things that you should include within your classroom are plants, windows and small pets in order to allow children to experience the natural world while they are learning.
The Benefits of This Learning Approach
There are numerous benefits to a Montessori home school environment. To begin with the environment is set up to teach children to be independent from an early age. This is because children aren't expected to conform to a set of standards in order to be achievers. Of course, this is also the reason why all children are able to reach their full potential, regardless of what their abilities or interests are. It is also how children learn how to respect and help one another in this peaceful environment that facilitates learning.
Where to Find Lesson Plans and Materials to Use
There are a lot of places online where you can find Montessori lesson plans and materials to use. For instance, if you are looking for materials that are based upon your child's age, you should check out MontessoriForTheEarth.com. The cost for this site is between $15.99 and $39.99 depending upon your needs. On the other hand, if you are looking for free materials to use, you will want to take a look at MontessoriMaterials.org, which is a huge site that is very reputable in homeschooling circles.
References