The Waldorf Method of Homeschooling: Overview of Preschool and Elementary Education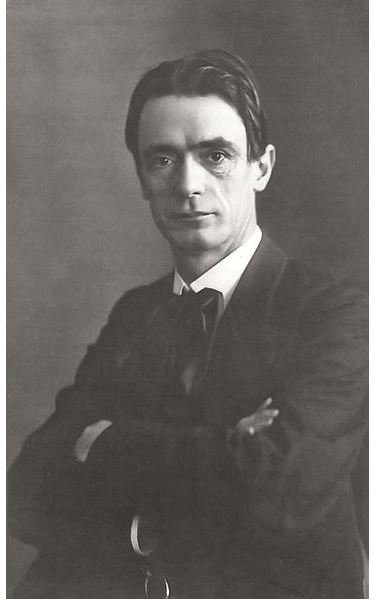 Origin of the Waldorf Method
The Waldorf method of teaching was inspired by Rudolf Steiner, a noted Austrian philosopher. Rudolf Steiner is possibly best known as the founder of Anthroposophy, a philosophy some describe as esoteric and on which Waldorf Schools are based. Originally developed for private charter schools in Europe, homeschoolers now apply the same principles to teach their children in a home education setting.
To provide a little background on the Waldorf method, it began in 1907 when Steiner wrote The Education of the Child. In 1919, as a result of his writings, he was invited to discuss his theories on education with employees at the Waldorf-Astoria Cigarette Company. The first Waldorf School was founded shortly after to teach the children of those employed by Waldorf-Astoria in Stuttgart, Germany. The school taught children based on Steiner's theories on the three stages of child development and the need for human beings to live with an inward purpose and drive.
The Waldorf Approach
Waldorf homeschooling does not require a specific curriculum. However, many curricula have been developed to be in tune with the Waldorf approach. Waldorf methods seek to encourage a child's natural development, using artistic expression and imagination, while encouraging inner growth and social responsibility. A Waldorf School is similar to traditional educational environments in that trained teachers lead a small group of students. However, many Waldorf homeschooling families follow what is known as a "Waldorf inspired" educational program if they do not live close to a Waldorf School.
Using the Waldorf approach at home, parents combine a variety of story books, visual aids, natural materials, and craft supplies to teach their children. The focus is less on academics and more on teaching the child to learn by example, exploration, and imagination. Education can begin long before the child is of "legal" school age, during the early development years before age six or seven.
The First Eight Grades
The Waldorf method is based on three stages, preschool from birth to 7, elementary education from age 7 to 14, and secondary education from 14 until graduation. During the preschool years, children are taught through guided free play. They are encouraged to imitate by example. The goal is to teach the child in the most natural setting possible, encouraging them to take part in a productive manner in all activities. Parents are advised to restrict preschooler's exposure to television, gaming systems, computers, and other media influences that could stifle the child's creativity and intellectual growth.
Children begin their formal education around the age of six or seven. During early education, curriculum is arts-based, encouraging children to learn through drama, dance, art, music, and crafts. Foreign language studies begin almost immediately. Subjects are taught through storytelling, reading, artwork, and other forms of artistic expression and exposure.
Rather than textbooks or formulated curriculum, parents use themed lessons that change monthly. Children track their learning through a main course book they create and illustrate themselves. This approach is consistent through the eighth grade, when children advance to secondary education. Secondary education presents a more academic focus, with creative thinking, intellectual understanding, and social responsibility taking primary focus.
Parents as Teachers
In a traditional Waldorf school, teachers begin teaching a group of children transitioning from preschool to elementary education. The teacher will then follow the group and continue teaching all subjects throughout their time in elementary school. This practice is called looping and is intended to help the child form a long-term relationship with their teacher. In adolescence, as the child moves to a more academic focus, teachers change based on subject specialty.
In Waldorf homeschooling, the parent acts as the looping teacher, although following along with the student through secondary education and beyond. In such instances, the methods of teaching are the same, focusing on artistic presentation of learning materials and creative imagery illustrated by the student. Parents can follow the same principles and educational recommendations at home as Waldorf teachers do in Waldorf schools.
Waldorf-inspired curricula provide an organized roadmap to help parents. These curricula provide the same encouragement and development as described by Robert Steiner in his writings on education. Depending on the supplier, these curriculum options range in price from $10 for single books or visual aids, up to several hundred dollars for science kits including lab supplies and instructions for secondary education students. However, there are many options available to parents that include free unit studies, learning aids, and lesson-planning guides.
References