About the Author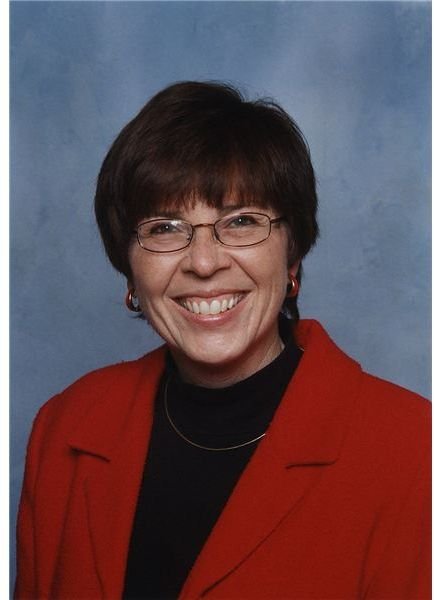 To understand how to use Cathy Duffy's Curriculum one must understand the knowledge and intention behind the author's words. Before Cathy Duffy began homeschooling her three children in 1982, she went in search of a curriculum that would aid her in that process. She, in turn, found many other educators who were having trouble finding an effective, Christian-based curriculum among the myriad texts on the market. Because of this she began to compile her findings and share her broad knowledge in homeschooling and managed to publish them.
She is the author of many Christian-based curriculum guides and has become an expert in this field, able to share her knowledge and consult with other individuals trying to begin or change their homeschool curriculums. She is an active member in local and statewide homeschooling organizations and is the coordinator and board member of Christian Family Educators in Orange County, California.
About the Cathy Duffy Curriculum Manual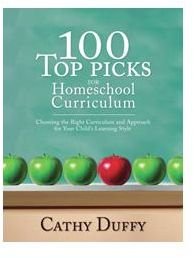 Cathy Duffy's Curriculum Manual presents a Christian-based curriculum guide for parents whether they are veterans or beginners in the area of homeschool education. Clouded by a plethora of curricula, parents are able to use this manual to pinpoint their child's most effective method and route to education. This Manual helps parents to choose an appropriate and morally filled curriculum.
How to Use the Manual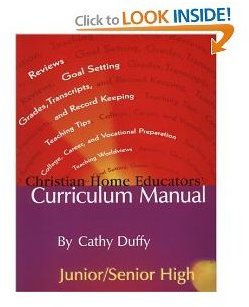 Duffy arranges her curriculum guide in an easy and effective way with many aids and articles of how to choose a curriculum that is well suited for a growing child. The Cathy Duffy Home Education Curriculum Manual features charts and tables making it easier to pinpoint which philosophy of education would adjust well with children and their particular learning styles. These charts outline each homeschool philosophy and match them with various attitudes and traits of the children it best succeeds with. It integrates all substantial approaches to educating a child with studies and in-depth articles about each.
Additionally, it includes practical issues such as each curriculum's suitability, ease of use and prep time. Different parents have different accommodations, personalities and personal issues as they relate to homeschooling. The Cathy Duffy Home Education Curriculum Manual enables parents to understand even the most tasking curricula on the market today as well as the most challenging.
Christian homeschoolers find it especially difficult finding a curriculum that adheres to their personal guidelines and beliefs. It is important to include their faith into lessons and life lessons within a curriculum. The Cathy Duff Home Education Curriculum Manual makes it easy to find the appropriate choice. Those who have purchased Duffy's Curriculum Manual highly recommend this investment in order to save time while locating the best curriculum for your children.
The junior-senior book shown to the right as well as the elementary guide are both available at a very low cost on Amazon.com.
References