The answer I'm going to give to that question is both simple and complex: the best curriculum to use is the one that works best with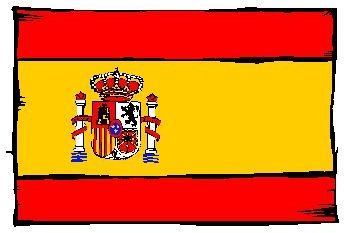 your child's interests and abilities. You can see why that is complex. After all, it entails your familiarity with curricula and with your child's learning style.
The neat thing about homeschooling is that if you've been doing it for a while, you will be familiar with how your child learns best. Here are some tips on what to look for before I begin to discuss what is available:
Visual learners

will benefit from a curriculum with lots of pictures and words. For example, a Spanish visual dictionary will help them to visualize the objects various words denote. Older and more experienced learners may benefit from reading texts in the Spanish language.
Auditory learners

will do better if the curriculum you use includes a listening component. Immersion CDs and videos are great for this.
Think about how your child learns best. Does he or she have any learning differences that need to be accommodated? How old is the child? What is his or her experience with foreign languages? What are your goals for this year – do you want to introduce the student to vocabulary or do you want to include grammar in the lessons? What is your budget for foreign language instruction? Make a list of your expectations and what you would like the child to get out of the Spanish homeschooling lessons before continuing. Once you have a list, you'll be able to determine how each of the following curriculum choices will fit your needs.
Rosetta Stone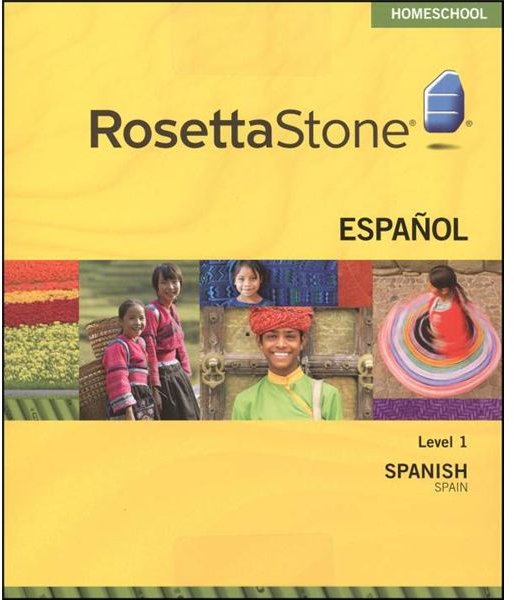 Rosetta Stone is so highly recommended for foreign language instruction that it is almost a cliché to mention it in a curriculum round up. There's even a Spanish version available for up to a fifth level and they make homeschool kits. The idea behind the program involves immersing the student in the language. This all is great especially because the program appeals to all three types of learners.
The problem with Rosetta Stone (at least, it was for me when I was considering Spanish curriculum options) is the price. Rosetta Stone retails for $249. You can find a deal on the program at Rainbow Resource, but even then, the program is still $159 and that's just for one level of the program. If you can afford it, and if you have multiple students who will benefit from the program, that's great! If not, there are other options.
Pasaporte Al Espanol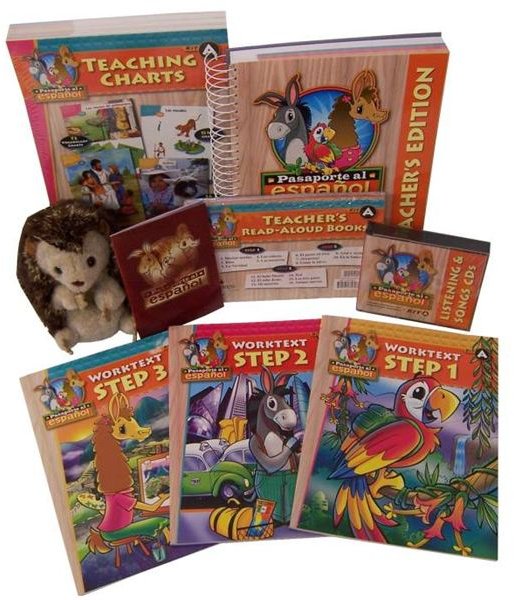 For younger students, you might want to look at the program, Pasaporte Al Espanol. The program requires parental involvement: You'll need to read the student passages from the book, and it is limited in scope. From what I could tell, there are six "steps" that are quite basic.
The program is geared for students in first through sixth grade, and thus would not be appropriate for older students. You can purchase the homeschooling kit, which comes with everything that you need for three steps. The cost of the program is $329 for each of the two six-step packets.
If purchasing the whole kit at once is out of the budget, you can purchase individual work texts for $20 each, but you will be missing out on the listening component. Parents should also be aware that this program is produced by Bob Jones University Press, so those with philosophical or religious differences (this is a born-again, evangelical Christian publisher), may not want to use this program.
Power-Glide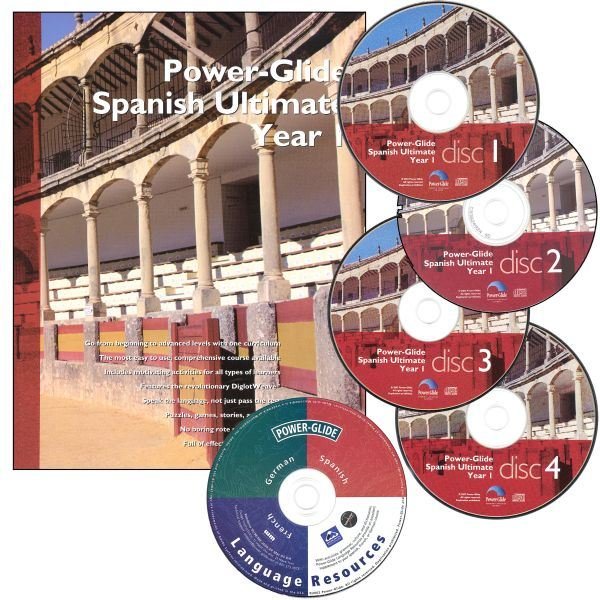 Power-Glide is another popular curriculum for learning foreign languages. They offer three levels: elementary school Spanish, middle school Spanish, and high school Spanish. Each level consists of a parents' guide, workbook(s), CDs, and CDRoms.
The program is considerably less expensive than Rosetta Stone, but it still hovers around the $100 mark. Parents who use it have been happy with it, although it is more heavily focused upon listening comprehension – making it more suitable for the auditory learner.
Barron's Spanish Now!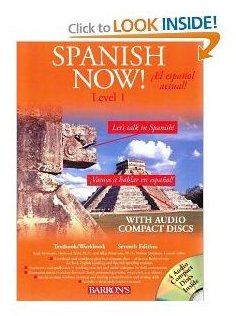 This is an all-in one book. For just under $30 (and at the time of publishing, just under $20 on Amazon), Barron's Spanish Now teaches students grammar, vocabulary, listening, and speaking skills. The book includes CDs and a pull-out teaching guide.
There are two levels, which is approximately equivalent to two years of high school Spanish. This is the book I'm using – partly because of cost, and partly because it caters to the visual learner who does best by reading and completing written activities. This book has received some criticism because some of the answers are not entirely accurate. However, if you have a bit of a background in the language, you can work around this limitation.
Additional Resources
While the above have been noted as the best (and most cost-effective) means of teaching homeschool Spanish, you may wish to look beyond these options to additional resources. Books that have passages written in Spanish, tutors, and community college level classes are all great options if you are able to take advantage of them.
As your child advances in his or her study of a foreign language, it will be vital that you provide him or her with the opportunity to use the language–this is where the language tutor or course comes in handy. With languages, there is only so much you can learn before you need to experience the language dynamically. Otherwise, it's just like learning to play guitar by only reading music without knowing how to use proper fingering techniques. You might know a lot about the process of playing guitar, but that says nothing about your ability to play a tune.
References:
Ronda Bowen has been homeschooling for five years. This is the third year she will be using Spanish curriculum in her homeschool.
Images courtesy of Rainbow Resource and Amazon.