Recommended Reading for Home School Curriculum: Beginner to Advanced, Grades 1-5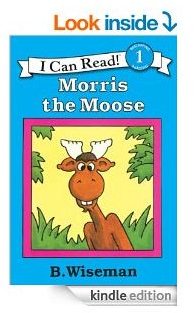 Overview
Homeschool curriculums can vary widely from family to family. The books on the following reading list for a learn-at-home curriculum can be used as companion materials for your children's studies. Check with your local library or bookstore to see if they carry any of the following titles. You can buy many of them very inexpensively on places like Amazon.com.
Beginning Readers
Beginning readers, in grades kindergarten through second grade, may particularly enjoy reading books in the following series.
I Can Read! Series - HarperCollins
This series of books contains over 200 titles, divided into 5 beginning reading levels. Classic characters such as Frog and Toad, Little Bear, the Berenstain Bears and Amelia Bedelia help to make learning to read fun and exciting for each new generation of children. These books make a wonderful addition to a reading list for a learn at home curriculum.
Title Examples
Morris the Moose by B. Wiseman - Level 1
The Berenstain Bears Down on the Farm by Stan & Jan Berenstain - Level 1
A Bargain for Frances by Russell Hoban pictures by Lillian Hoban - Level 2
Step INTO Reading Series - Random House
This series is also categorized into 5 different levels for beginning readers. You will find a wide variety of topics, including those that fall into the nonfiction category. Homeschooling families can integrate many of the titles in this series with other subjects like science and social studies. Children enjoy reading about familiar characters such as Winnie the Pooh and also get the chance to meet new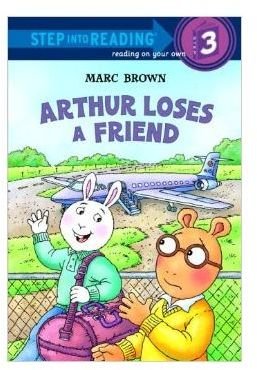 characters.
Title Examples
Mouse's Hide-and-Seek Words: A Phonics Reader by Kathryn Heling & Beborah Hembrook - Step 1
Arthur Loses a Friend by Marc Brown - Step 3
Whales: The Gentle Giants by Joyce Milton illustrated by Alton Langford - Step 3
I'm Going to Read! Series- Sterling Publishing Company
Sterling Publishing Company offers a collection of leveled books for beginning readers. Each book features a word bank with up to fifty new words. Homeschoolers get the chance to practice their reading skills with lovable characters, easy-to-read-and-understand text, and brightly colored illustrations.
Title Examples
No More TV, Sleepy Cat pictures by Elliot Kreloff - Level 1
Found an Apple pictures by Elliot Kreloff - Level 1
Fish Wish pictures by Elliot Kreloff - Level 1
Independent Readers
Homeschooling students, in grades three and four, may like the following chapter books.
English/Language Arts
Julian, Secret Agent by Ann Cameron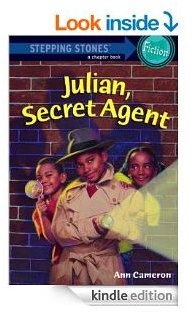 This is one of a five-book series about a little boy named Julian Bates and the adventures he has with his little brother, Huey, and his best friend, Gloria. In Julian, Secret Agent, the trio attempts to solve a big crime involving a bank robbery, but manages to get into some trouble along the way. This is a great chapter book for homeschoolers who are proud to finally be reading independently.
Pee Wee's Tale by Johanna Hurwitz
Pee Wee is a hamster who suddenly finds himself lost in Central Park. He meets an exciting and friendly squirrel named Lexington and has many adventures as he learns to live on his own. Homeschoolers can also read more about Pee Wee and his friends in the sequels, Lexi's Tale and Pee Wee and Plush.
History
The Magic Tree House Series by Mary Pope Osburne, Natalie Pope Boyce and Will Osborne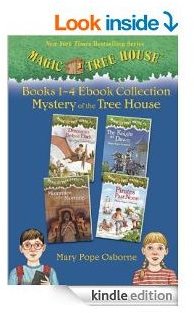 The chapter books in this series chronicle the adventures of brother and sister, Jack and Annie, as they visit a magical tree house and travel to distant lands. The author of the Magic Tree House books also created research guides to accompany each book in the series. Homeschoolers can use these books to "travel" the world and also "visit" and learn about times past.
Title Examples
Afternoon on the Amazon
Midnight on the Moon
Sunset of the Sabertooth
Advanced Readers
Homeschoolers, in grades four through six, may benefit most from exposure to the following books.
English/Language Arts
The War of the Ember: Guardians of Ga'Hoole by Kathryn Lasky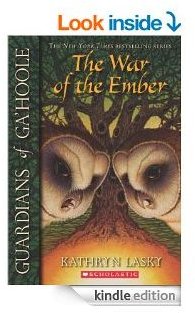 This is the final book, in a 16 part series, about an on-going battle between good and evil in the owl kingdom. Homeschoolers can use these books to examine topics such as main idea and supporting details, plot and character, compare-and-contrast, and fantasy vs. reality. They can also examine the themes of friendship, family and courage.
Science
Earth and Space - Parragon Publishing
This book can serve as a supplement to a homeschooling unit on the solar system. It features a student-friendly format with lots of facts about each planet, fun illustrations, lots of trivia questions and true-false questions. Topics include prehistoric times on Earth, storms on Jupiter and the search for life on other planets.
Tell Me About the Human Body - School Specialty Publishing
This reference book covers the senses, bones and muscles, organs and digestion, the brain and nervous system, genetics and reproduction and more. Information is presented in a straightforward, easy-to-understand format with clear illustrations. Homeschoolers can benefit from having this book in their collection.
Why not compile your own reading list for a learn-at-home curriculum? Consider adding the books listed here and some of your favorites as well.
References
Random House: Step INTO Reading