The Tween Years
Homeschooling a seventh grader can be exhilarating and exhausting. Pre-teens need to be challenged to use their new abstract thinking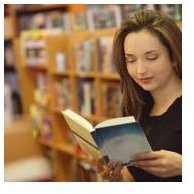 skills, but many still have spots of weakness in the basics and may need additional work in these areas.
It's good to preview the skills your seventh grader needs to achieve before you begin, but don't let that intimidate you — choosing a good curriculum can be easier when you know a little about the approaches and costs of various programs. Let's take a look at some well-designed materials for home studies that will provide a good foundation as kids move into their teenage years. We'll explore excellent choices in traditional, Waldorf, and Christian approaches in this article.
Standards-Based Seventh Grade
One of the most important aspects of seventh grade learning is academic preparation for high school level studies. The pre-teen still needs to know there are high expectations and boundaries, but also needs to be encouraged toward independence. To find the right fit, it is advisable to preview curriculums online together, or buy a trial class or single text before making a final commitment. The programs listed below share a commitment to rigorous and thoughtful teaching.
The Calvert School can be a good fit for a student who is able to produce a high volume of work and who wants to prepare for college or to acquire a strong foundation in the lists of academic skills found in state and national standards. Subjects are approached in a way that challenges students to think about the ideas, followed with enough practice to build automatic ability.
The school goes through 8th grade and offers a full spectrum of assessment and record-keeping services. Enrollment is structured for a whole year, with enrichment workshops for additional work in the basics. The enrichment workshops can be purchased separately for $99, a nice way to preview at a low cost. Seventh grade enrollment runs from $1,000 – $1,500, but you can search the site to see if there is a free virtual online academy offered through your state's charter school program. One outstanding feature is their inclusion of courses on software applications and computing.
The Global Student Network provides multimedia online education and goes through high school, with a diploma offered. Its unique approach is completely individualized customization. You can build a program class-by-class, making this school an ideal fit for a student who may work at a higher grade level in one area, such as science, and struggle in another, such as literature.
Online tools help parents keep track of progress and make sure students don't end up with educational gaps. The website has a free demo so you can look around before enrolling, and the cost is low, with unlimited courses starting at $395. Depending on the package, you can find a plan that offers assessments, a portfolio consulting service which assists families in transferring credits to other institutions, and academic counseling so you can customize the program to your own goals.
Waldorf Education
The Waldorf approach, also known as the Steiner Method, is a good fit for a seventh grader who sees the world through artistic eyes.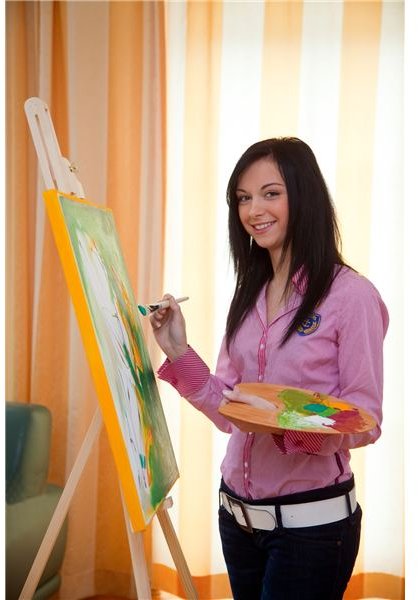 Waldorf education emphasizes the whole child, striving to educate "Head, Heart and Hands." If your student likes crafts, painting, has difficulty with a traditional academic structure, learns through story, or has a strong imagination, then this method may be a good fit for him or her.
For a comprehensive curriculum, Live Education provides a full year of study for seventh grade homeschoolers. The program runs through eighth grade, and for students who have not had experience with Waldorf education before, studies will look different from a traditional public school format. The full year program costs around $500, including consultation and support, but books are not sold separately, so it's worth the time to speak to their representative with questions you may have before purchasing.
For a less expensive option, or to preview texts to get an idea of the method, try Waldorf Without Walls, which specializes in books about teaching the Waldorf method at home. Expect to find information geared to the homeschool teacher rather than student texts. If you are considering Waldorf education, the site also offers consulting to help you design a curriculum, set up your homeschool environment and learn more about this educational philosophy.
Christian Curriculums
Two excellent resources for Christian education are Veritas Press and Timberdoodle.
Veritas Press offers online live classes, along with scripted lesson plans and an entire catalog of books for build-it-yourself curriculum or supplemental materials. The level of academic rigor is outstanding and would appeal to a student who thrives in school, needs more stimulation, or is planning to pursue entry into a highly competitive college.
Costs are about $500 per year-round or summer school online session. Self-paced online courses cost less, at $250. Secondary school includes seventh through twelfth grades with a continuity and sequence of knowledge from a classical education philosophy. The school offers a diploma option and a sibling discount. For a less expensive route, look at the catalog of books or scripted lesson plans, $99 for the first student and $49 for each additional student. Textbooks are not included in any of the cost packages.
Timberdoodle sticks out among Christian curriculum choices for its affordability and well-chosen materials. This program runs through eighth grade, and pulls together textbooks which have stood the test of time and which work well together.
The program may appeal to gifted as well as less bookish types due to its highly appealing workbooks and emphasis on both creative and critical thinking. Bible study is included as a subject area study through fun and engaging texts. You can purchase books individually or get a complete seventh grade core package for $369.
Timberdoodle offers free customization and support while homeschooling your seventh grader, as well as many high quality choices for games, supplemental material, and texts and supplies designed to help autistic students.
Additional 7th Grade Resources
Key Curriculum Press: self-paced math/science texts and software
Mindware: games, toys, workbooks and kits for building thinking skills
Homeschooling Families Blog: Reading lists, lots of classics
Article written from the author's own experience.