Introduction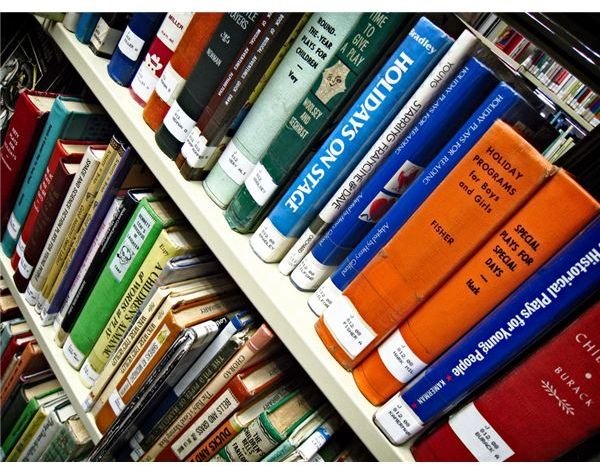 You'll find that the Internet and your local library are the best sources for homeschooling materials free of charge. Don't let the lack of cost fool you because many of these programs are just as effective as their expensive counterparts. While there are some complete curricula available for free, many free homeschool materials are single subject or even unit studies providing only a few weeks of instruction.
Complete Curricula
Ambleside Online is a free literature curriculum that was developed to fit the Charlotte Mason style of education. The website provides a weekly reading list as well as instructions for home educating. Most of the recommended books are in the public domain and can be downloaded for free.
The Puritan's Home School curriculum (https://www.puritans.net/curriculum/) is a complete Christian homeschool curriculum that uses its own textbooks, workbooks and lesson plans. Each book is available in .pdf format on the website. All standard subjects are included as well as philosophy, fine arts and physical education.
Individual Subjects
The first year of Classic Science at (www.eequalsmcq.com) is available as a free download. The curriculum follows the classical model of education, so the first year covers life science and is geared toward early elementary students. You can download the entire curriculum, or choose only the units or chapters you'd like to study. Each weekly lesson contains vocabulary words, entertaining yet informative text, worksheet pages and an at least one experiment.
Otter's Science is a free literature based science curriculum designed by a homeschool mother for her children. Each week includes readings from "living books" as well as hands on experiments.
Mosaic Introduction to World History (www.bringinguplearners.com) provides daily lesson plans to take parents and students through a study of ancient history. The program uses literature, poetry, map work and timelines.
Pronto Lessons offers a free American history curriculum for students in elementary school. These lessons are excellent for the beginning homeschooling parent because each lesson is scripted and includes instructions on exactly how to teach the lesson.
Mathematics Enhancement Programme, also known as MEP, is a complete math curriculum that provides weekly lesson plans for six years of instruction. This curriculum was developed for use in the UK school system and is popular among homeschoolers worldwide.
Ray's Arithmetic is a textbook that was used to teach math in the public school system in the late 1800s and is now very popular among those who prefer free homeschool materials. This book is part of the public domain and can be downloaded at Google books.
Letter of the Week (www.letteroftheweek.com) is free homeschool curriculum for preschoolers and some early elementary students. This program helps parents teach a letter per week and provides related activities, reading lists, and vocabulary words to reinforce the lesson.
Blend Phonics (https://www.donpotter.net/education_pages/blend_phonics.html) offers homeschooling materials free of charge to parents and teachers. The program uses a series of downloaded books, progress charts, and stories to teach a young child to read by decoding words. This is a very thorough program that should produce strong readers and spellers due to its comprehensive nature.
Progressive Phonics (https://www.progressivephonics.com/) is a complete program that teaches reading and writing with fun books, worksheets and games. The free homeschool materials included with each lesson are very entertaining for most children. Stories include words for the parent to read as well as words for the student in order to avoid the boredom commonly associated with early reading books.
Conclusion
With a little effort, you can homeschool for free using the materials above or those found on websites such as Currclick.com or FreelyEducate.com. There are hundreds of choices when it comes to homeschooling materials free of charge, so there is no need to feel limited when you are on a budget. You'll find something that suits your family's interests and needs. Remember that the best free homeschool materials are library books.
References
Homeschool Bytes, https://www.homeschoolbytes.com/homeschool-bargains/homeschool-freebie-of-the-day/
Freely Educate, https://www.freelyeducate.com/
Currclick, https://www.currclick.com/index.php
Image Credit: Morguefile/darrenhester/used under the morgueFile free license