Home School Used Curriculum Exchange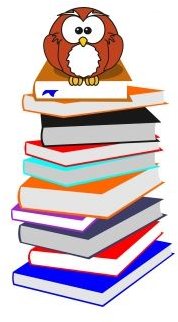 What is Home School Used Curriculum Exchange?
Home school used curriculum exchange is a way for parents who home school their children to save tons of money. Instead of buying new, expensive textbooks, computer programs, workbooks, and other learning materials, home school educators are now swapping, trading, selling and downloading used material online. This is a good way for parents to get back a portion of their money for teaching materials that their children have outgrown. This also gives parents unlimited access to fresh, new curriculum without the high cost.
Home School Book Exchange Program
BookMooch and Paperback Swap are two of many book exchange programs that allow readers to trade, swap, and exchange books for free. You decide which books you are willing to give away. For every book that you give away, you will receive one of your choice. There are thousands of books to choose from. Go directly to the website, sign up for free and start swapping books.
Buy and Sell Home School Curriculum
If you are looking for a place to sell or buy used homeschool materials there are several to choose from. Keep in mind if you are selling that you probably wont get a high price. Although when you buy from these sites the price will be very low for the material received. Places like HomeSchoolClassifieds.com allows the seller to post up to 7 used curriculum and books free of charge. In order to list more than seven the seller must buy a paid registration which helps pay for the site. The buyer can buy as many items as they wish without an extra charge. There are many other sites that offer used home school materials at a fraction of the cost of buying brand new material. . Not only can material be found but some offer home school support with a forum and chat room. Do a quick Google search and you will find an abundance of home school used curriculum exchange websites.
Swap Curriclum Absolutely Free
Swapnstuff.com is a wonderful site that allows individuals to post their items for others to receive for free. Each time you send something to someone in the mail at no cost to them , you get swapbucks. Also, new users get 5 free swapbucks just for posting items, just to get some bucks in their pocket (One swapbuck for one item posted; limit 5). You are then able to buy materials with your swap bucks.
Free Resources for Home School Curriculum
There are several free websites for parents who are home schooling their children. Many sites offer thematic units with lesson plan ideas, free emergent readers and worksheets that can be downloaded. Others have worksheet builders an learning games. A few examples of these sites include zoodles.com and k6edu.com. One can find several more by typing in the theme you are wanting to teach into the search engine. For example if I wanted to teach a lesson on penguins, I would go to my search engine, type in penguin lesson plans for first graders. I would then look through the different sites until I found one I liked.
With today's technology , the internet, and home school curriculum exchange, one has more time and money to focus on what matters the most, our children…