eBooks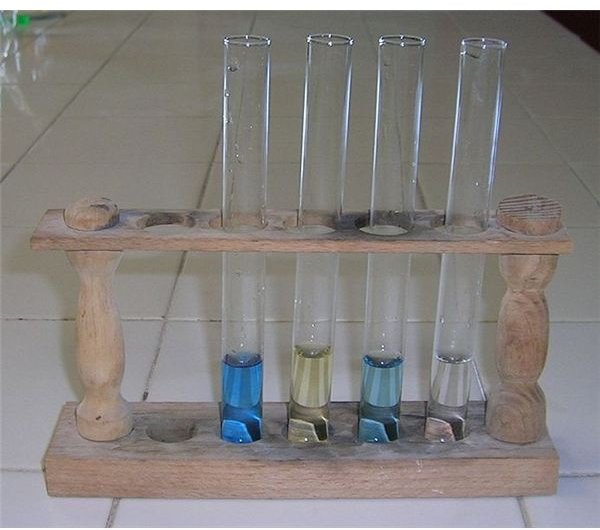 You don't need a textbook to teach biology. Homeschool online eBooks are readily available for the homeschoolers and others to use. Some of these eBooks are essentially textbooks that you read from your computer. Others are study guides. Here are some biology eBooks you can use:
Online Biology Book: Estrella Community College offers a full biology textbook that can be used for high school homeschoolers.
Biology Success in 20 Minutes a Day is an eBook by Mark Kalk for Learning Express that can be used to review for final exams, AP exams, and other standardized tests.
Videos
If your homeschool students are complaining about reading dry biology books, then videos make a nice option. Take advantage of biology homeschool online videos by pairing them with your own eBooks and textbooks to help students "see" what you are trying to teach them.
Bio-Alive features animations and tutorials that make biology more interesting.
The Wild Classroom explains important concepts in biology through video pod-casting. The videos are extremely well done. They will help students in high school, but are entertaining enough to catch the attention of elementary age students.
Wiley.com has interactive biology animations that can be used in conjunction with most biology textbooks. The purpose is to promote visual conceptualization of complex processes.
Virtual Biology Labs
Most colleges request that homeschoolers show completion of three to four science courses and at least two of these must have a lab component. Virtual biology labs can be a great help in completing biology lab requirements without cutting a fetal pig open on your kitchen island. Some of the labs may require purchase of basic biology or experiment materials.
Rutgers.edu has Virtual Biology Labs for the high school homeschool student. Some plug-ins may be required to get the labs to work correctly.
The Regents of the University of California offer AP Biology WebLabs that cover seven important biology labs your student can do from his computer.
You won't have to dissect anything with these virtual dissection pages at 101science.com. They have links to everything from a virtual pig dissection, to a cow's eye dissection to a dissection of a real brain.
Full Online Biology Curriculum Tools
All you really need is an Internet connection and computer to study biology. Homeschool online for free using these great biology complete online curriculum programs.
Learner.org's Rediscovering Biology is a full video-based online program with interactive units, case studies, and more.
Biology 4 Kids teaches animal biology, which is great for a middle school or elementary child, but the illustrations are so clear that the site can be used to supplement a high school students' program.
HippoCampus Biology comes in both non-majors and an AP form. The non-majors program has only the most essential units and does not include chapter tests. There are discussion questions to use for assessment though. The AP version is much more in-depth and includes tests with each chapter.