Eight Famous African Americans During the Revolutionary War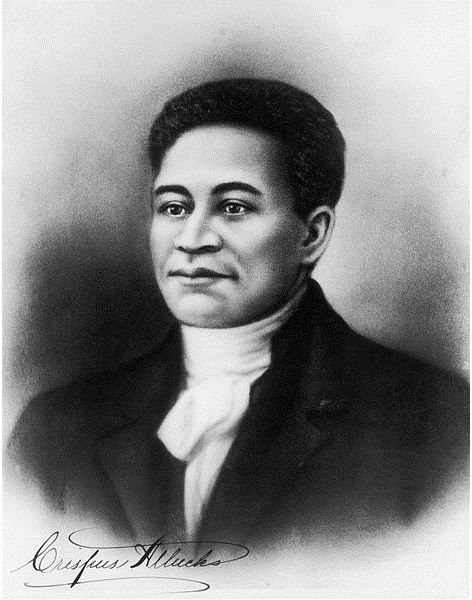 African Americans During the Revolutionary War
The American Revolution was a time not only for the Colonists to gain freedom from the British, but for African-Americans to gain freedom from slavery. While Patriots were revolting, Abolitionists were pointing out the hypocrisy of slave-owners demanding independence. Blacks took the opportunity to prove their courage, heroism, ingenuity and intelligence with their efforts at war and reconstruction. Achievements on the battlefield, the courtroom and in business moved former slaves and freemen closer to complete emancipation. This article will take a look at eight famous African Americans during the Revolutionary War. African-Americans fought both for the Colonials and the Loyalists in the war. In 1775, Lord Dunmore, Governor of Virginia, offered freedom to any slaves willing to escape their Loyalist masters and fight for the British. Hundreds joined Dunmore in Virginia while thousands escaped across the south.This proclamation also galvanized rebel Americans against the Crown. For more information, check out these articles:
Agrippa Hull (1759-1848) Hull was born free in Massachusetts. He enlisted with the Colonial Army in 1777, spending nearly five years as aide to Polish engineer Thaddeus Kosciuszko, a key figure in the young nation's defense. Hull also worked with the army's medical corps, learning to perform basic operations. After the war, Hull moved to Stockbridge where he used his savings to become the largest black land owner. Titus Cornelius (1753?–1780) Cornelius became known as Colonel Tye through his leadership and fighting skills with the Loyalist army. It was an honorary title, since the British did not bestow such titles on men of African descent. John Corlies, his former master, was a Quaker in Monmouth County, New Jersey. Despite the Quakers' increasing opposition to slavery, Corlies owned slaves and was well-known for punishing them fiercely. After the British granted his emancipation, Cornelius became one of the most feared guerrilla commanders in New Jersey, carrying out raids against his former master and other colonials. He freed slaves, took prisoners and seized supplies for the Crown. Boston King (1760?-1802) King also fought as a Loyalist after joining the British forces in Charleston. After the war he was granted his freedom. Prior to signing the peace treaty, the British compiled the Book of Negroes, a list of 3000 former slaves to be set free for their war efforts. King was relocated to Nova Scotia and eventually to Sierra Leone, where he was a fundamental minister and teacher in Freetown. King published his autobiography in 1798.
[caption id="" align="aligncenter" width="600"]
Crispus Attucks (1723?-1770) Attucks was born into slavery in Massachusetts then escaped to a career at sea. He spent most of his life working on whaling vessels, but was in Boston on one famous day: the Boston Massacre. March 5, 1770, Attucks led a group of men with clubs to the Old State House to protest British occupation. Soldiers responded to the clubs with gun-shots. Six Colonists were wounded and five died, including Attucks, making him the first person to die in the American Revolution. Prince Hall (1735?-1807) Emancipated in 1765, Hall was a politically active abolitionist in Boston. He aggressively sought to end slavery in Massachusetts. He believed the Freemasons' ideals of equality and liberty were the best path to freedom for black men. Working for years against Masonic prejudice in America and Britain, Hall eventually founded African Lodge #1 in 1784, providing a union for free black men across the new colonies. In his lifetime, however, he never received acceptance from white Masons.
[caption id="" align="aligncenter" width="600"]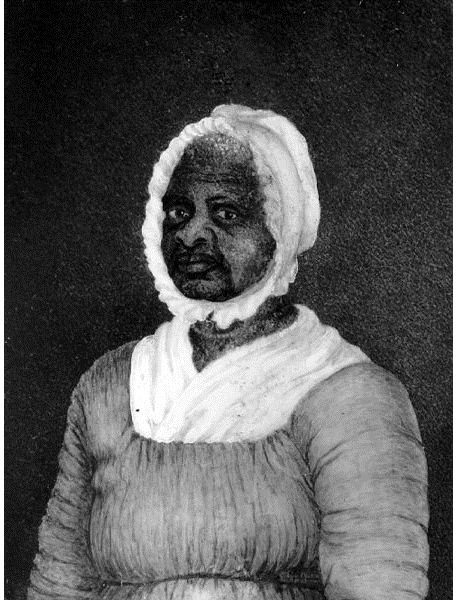 Elizabeth Freeman[/caption]
Elizabeth Freeman (1742?-1829) Freeman was among the first slaves to file and win a "freedom suit" in Massachusetts, proving that slavery was illegal according to their constitution. Although the state did not officially make slavery illegal until the Emancipation Proclamation, her case marked the informal end of slavery in Massachusetts and became precedent in many cases to follow. "I heard that paper read yesterday, that says, all men are created equal," she said to young abolitionist lawyer Theodore Sedgewick, "and that every man has a right to freedom. I'm not a dumb critter; won't the law give me my freedom?" Paul Cuffee (1759-1817) Cuffee's father was a former slave released by his Quaker owner for moral reasons. He worked as a carpenter, farmer and fisherman until he could afford his own farm near Dartmouth, Massachusetts, where he raised ten children. Paul was the seventh. Paul taught himself to read and write. He learned about ships and sailing by talking with every sailor he encountered. He began working on whaling and cargo ships at the age of 16. In 1780, he refused to pay taxes because he was not allowed to vote. "Taxation without representation" was a fundamental complaint of the American Revolution. His petition to Bristol County was denied, but it led to legislation in 1783 allowing all free male citizens to vote. Benjamin Banneker (1731-1806) Son of a free African-American woman and a fugitive slave, Banneker became an important self-taught astronomer and scientist. His almanacs of the stars and tides were sold widely. Modeled after a pocket watch, his wooden clock kept time until after his death. He corresponded regularly with Thomas Jefferson regarding racial equality. He took part in the boundary survey which designated the land for the District of Columbia. Parks, schools and streets have been named after him in Maryland and beyond. His numerous accomplishments have blossomed into a considerable mythology.
References