Learn More About George Washington Carver with these Fast Facts & Timeline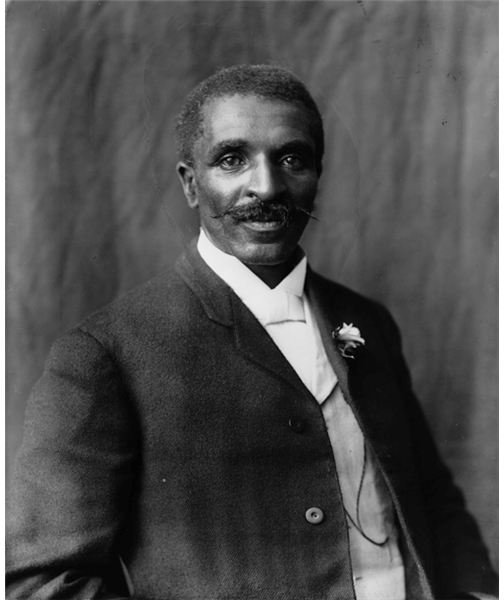 Facts on George Washington Carver
George Washington Carver was true genius. He lived to a ripe old age doing what he loved to do: working with plants. Here are some true and interesting facts about his life:
George Washington Carver was born to slave parents in Diamond Grove, Missouri in 1864.
The place where he was born was called the Moses Carver plantation.
George was very sick as young child and suffered from whooping cough; because of this, he had a high-pitched voice.
Because of his sickness, George could not do all the hard work that other slaves did. He instead cooked and sewed and loved working in the garden.
George had his own garden where he would talk to the plants. He soon he began making his own medicines and people gave him the nickname "The Plant Doctor."
A band of raiders kidnapped George and his mother one night from the farm. They later traded him back to the owners for a race horse.
George taught himself how to read.
His family was very poor and they could not afford to buy a pencil. George made a holder and used a very small pencil instead that was less than half the size of your thumb.
George started his education at the age of 12. Many schools rejected him because of the color of his skin.
He left his adopted parents, Susan and Moses Carver, to go study where he was accepted in southwest Missouri. There he lived in a one-room schoolhouse and paid his own fees by working on the farm.
From here on, George lived with many different families as he was constantly moving but he stayed in school.
While other kids played during recess, George studied during this time. At home, he would study first and then do his chores.
His class was a small room with 75 children and a teacher.
George was denied admission to University; but at the age of 30, he was accepted at the Simpson College in Iowa.
George had a talent for art and was well-known for it. In later years, his art was featured at the World's Columbian Exposition Art Exhibit.
George soon transferred to Iowa Agricultural College and upon graduation in 1894, he was offered a position at the college, becoming the first black person to receive this honor.
After graduation, he was asked to teach biology to new students.
In 1896, George received his master's degree and discovered two new funguses that were named after him.
The civil rights leader Booker T. Washington founded the Tuskegee Institute and asked George to serve as the director of agriculture.
George accepted the position and at the Institute developed new methods for planting crops.
He worked with peanuts and as result developed more than 300 products from peanuts.
He also worked with sweet potatoes and made 175 products, including flour and candy.
From pecans, he made 60 new products and he even went as far as making building material for walls from cotton stalks.
Henry Ford of the Ford Motor Company invited George to see him and the two worked on a new method of producing synthetic rubber from a plant.
He even invented a process for producing paints from soybeans.
Later on, the inventor of the light bulb, Thomas Edison, made him an offer of 100,000 dollars to come work with him. George politely turned down the offer and continued his work at Tuskegee.
Because of his inventions, George became popular and was invited to speak at the United States Congress.
In 1940, George donated more than $60,000 of his savings to the George Washington Carver Foundation and signed the rest of his will to the foundation so that his work might carry on after he died.
George died on January 5th, 1943 at the Tuskegee Institute campus.
He was honored and respected by the entire world including world leaders of other countries.
January 5th, 1946 was selected by the United States government as George Washington Carver day.
Life & Major Events: A Timeline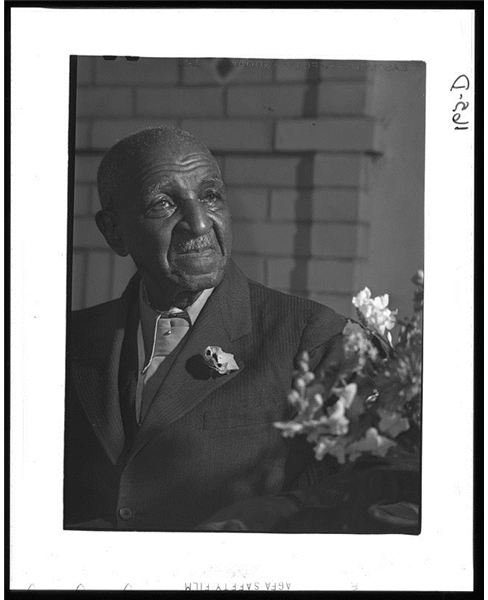 1864 – George Washington Carver was born in Diamon, Missouri to slave parents.
1865 – George Washington Carver was kidnapped along with his mother by the Ku Klux Klan and was later returned to the owners.
1878 – George began his formal education and left home to study in a school that accepted African-Americans.
1890 – George was accepted into the Simpson Art College.
1891 – George was the first black person to attend Iowa Agricultural College (now Iowa State University). George excelled in his classes and graduated with a bachelor's degree in Agriculture.
1896 – George received a Master of Agriculture degree from Iowa State College.
1896 – George accepted the position at Tuskegee Institute and became the Director of Agricultural Research.
1910 – George resigned from the Tuskegee Institute due to the poor working conditions.
1919 – George had made several innovations with peanuts and was invited to speak in front of big producers of peanuts. He had over 100 different products which included peanut butter.
1921 – George was recognized by President Theodore Roosevelt for his accomplishments.
1923 – George received the Spingam Medal for Distinguished Service to Science.
1928 – George received his Doctor of Science from Simpson College.
1937 – George and Henry Ford met in Dearborn, Michigan where they worked on plastics made out of soybeans to be used in cars.
1938 – The Hollywood film "Life of George Washington Carver" was made.
1940 – George donated over 60,000 dollars to the George Washington Carver Foundation.
1943 – George Washington Carver died as a result of a fall down a flight of stairs. He was buried next to his lifelong friend and activist Booker T. Washington.
References