Joltin' Joe DiMaggio: Facts About the Life and Career of the Yankee Hall-of-Famer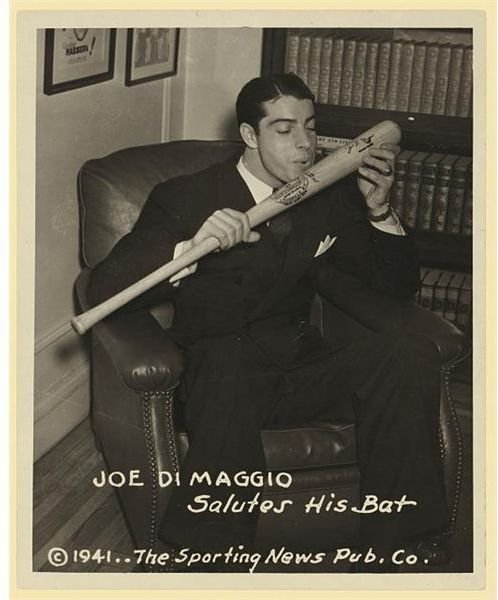 Joe DiMaggio is one of the most beloved baseball players in history, but the facts about Joe DiMaggio don't tell the whole story. His combination of grace and power, along with his extraordinary skills as a hitter and a fielder endeared him to New York Yankee fans for 13 seasons. Few ballplayers are described as elegant, but that is a term often applied to this son of a fisherman who grew up to be one of the greatest players ever and the leader one of the most dominant sports franchises of any era.
Joe DiMaggio Brief Biography
Born: November 25, 1914 in Martinez, California, the eighth of nine children born to Giuseppe and Rosalia DiMaggio.
Given Name: Giuseppe Paolo DiMaggio
Nicknames: The Yankee Clipper and Joltin' Joe
Married: Actress Dorothy Arnold, 1939 - 1944; Actress Marilyn Monroe, January 1954 - October 1954
Children: A son, Joseph Paul DiMaggio III, born October 23, 1941
Died: A heavy smoker most of his life, DiMaggio died of lung cancer on March 8, 1999. His son died five months later.
Joe DiMaggio's Hall of Fame Career
Joe was not the only DiMaggio to play centerfield in the Major Leagues. Older brother Vince played for 10 years for several teams and younger brother Dom played for 11 years for the Boston Red Sox. Vince was a two-time All-Star, while Dom was elected to the All-Star team seven times, holds the Red Sox record for consecutive games with a hit with 34 and was elected to the Red Sox Hall of Fame in 1995.
Joe DiMaggio debuted for the New York Yankees on May 3, 1936.
DiMaggio was voted the American League's Most Valuable Player three times (1939, 1941, 1947).
He is the only player to be elected to the All-Star team every season that he played.
DiMaggio lost three years of his playing career when he served in the Air Force from 1943 - 1945.
The Yankees won the World Series nine times during DiMaggio's career.
When he retired from the Yankees following the 1952 season, DiMaggio had a .325 lifetime batting average, 2,214 hits, 361 home runs, and 1,537 RBI.
He was elected to the Baseball Hall of Fame in 1955.
56-Game Hitting Streak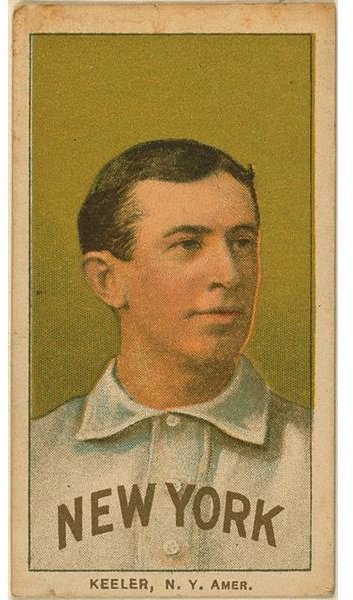 In 1941, Joe DiMaggio captivated the nation's attention with his legendary hitting streak. DiMaggio hit in 56 consecutive games, which is a record that still stands today.
The streak began on May 15, 1941 with a hit off of Eddie Smith of the Chicago White Sox.
The streak ended on July 17, 1941 in front of over 67,000 fans at Cleveland Municipal Stadium against the Indians.
DiMaggio had 91 total hits during the streak, batting .408 with 15 home runs and 55 RBI.
The previous record-holder was Willie Keeler, who hit in 44 consecutive games for the Baltimore Orioles over the 1896 and 1897 seasons. DiMaggio tied Keeler's record in the second game of a doubleheader on July 1.
DiMaggio broke Keeler's record with a hit off of Dick Newsome of the Boston Red Sox on July 2.
If DiMaggio had hit safely in the July 2 game, he would have had a 73-game hitting streak because he had a 16-game hitting streak after the 56-game streak was broken.
This was not the longest hitting streak of DiMaggio's baseball career. He hit in 61 straight games as a minor leaguer for the San Francisco Seals in 1933.
Summary
The Yankee Clipper is considered by many to be the greatest baseball player of all time and the facts about Joe DiMaggio's career support that belief. Fans are left to only wonder what his final statistics would have been had he not lost three years to military service. The public's fascination with the private DiMaggio continued after his retirement when he married rising star, Marilyn Monroe, and then following her death in 1962 when he sent roses to her gravesite every week until his own death in 1999. DiMaggio remained in the public eye in the 1970s as the spokesman for Mr. Coffee and as a fundraiser for Joe DiMaggio Children's Hospital in Florida.
References
"The ESPN Baseball Encyclopedia"; Gary Gillette, Peter Gammons, Pete Palmer; 2007
PBS: American Experience: Joe DiMaggio: A Hero's Life; https://www.pbs.org/wgbh/amex/dimaggio/filmmore/index.html
Image Credits: Library of Congress Prints and Photographs Online Catalog