APA Style Basics: Writing Your Paper in APA Made Easy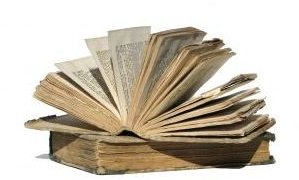 What is APA Style?
The APA style guidelines are set by the American Psychological Association. APA style is intended for use with scientific writing, including social and behavorial sciences. It has become widely-accepted as a style guideline for many textbooks, journals, and other reference materials in these subject areas. Some students will find that teachers begin to require the use of APA style in high school science classes, very useful for students who take science courses in college.
Step 1: Set Up Your Paper
Learn how to format your paper to begin your writing:
Use standard 8.5 by 11-inch paper and set your margins to one inch on each side.
Choose a legible font like Times New Roman or Arial and set it to 10 or 12 pt.
At the top left of each page should be the title of your paper in all capital letters, and the page number should be at the top right.
Your top line on your title page should be left-aligned and display "Running head: TITLE OF YOUR PAPER" (insert the title of your paper in all capital letters). A few lines below this, type your title again, center-aligned (it should not be longer than two lines). The next line should be your name, and the line below that should be the name of your school.
Lines on the title page and throughout the paper should be double-spaced.
Step 2: Writing the Body of Your Paper
When you begin writing your paper, keep the following style guidelines in mind:
The first page after your title page should be the Abstract page (write "Abstract" on the first line, center-aligned). This section should be approximately 150-200 words and should summarize your research in a concise way.
Avoid using first person, and keep your writing in active voice.
A central focus to APA style is being concise with your writing. Don't use unnecessary verbiage to pad your word count. This does not mean you need to be vague or your paper should be short - just stick to the facts and explain each part of your paper directly and clearly.
Avoid using figurative language like metaphors, alliteration, poetic devices, etc.
Step 3: Using In-Text Citations
Whenever you use material from one of your sources, you must cite the reference within the body of your paper according to the following basic format:
Enclose the citation in parentheses within the sentence, leaving the period outside the parentheses.
Use a signal word to create the in-text citation. The word you use should match with the first word listed for that resource in your works cited page - typically, this is the author's last name.
When you cite a work without using a direct quotation, use the signal word followed by the year the source was published. For example: (Hoffman, 2002).
When you use a direct quotation, use the following format with signal word, year, and page number: According to Hoffman (2002), "each participant experienced a change in behavior" (p. 56).
If the quotation is longer than 40 words, indent the entire quotation five inches from the left margin on a new line.
Step 4: Create a Reference List Page
Your Reference List is the last page of your paper. It includes all the works cited in the text in alphabetical order. The first line should be center-aligned and read "References." Using hanging indents for any line after the first line of an entry, and do not insert extra spaces between references. The basic format for commonly-used types of references is below:
BOOK: Last name, First name. (Year published). Title. Place of publication: Publisher.
JOURNAL ARTICLE: Last name, First name. (Year published). Article title. Journal title, Volume number (issue number), page numbers.
WEBSITE: Last name, First name. (Year published). Article Title. Journal title, Volume number (issue number). Retrieved from https://www.enteraddresshere.com/
FILM: Last name, First name (Producer), Last name, First name (Director). (Year published). Film title [Motion picture]. Country of publication: Studio name.
INTERVIEW: Any interviews, emails, or letters need to be included in the Reference List. When you cite them in the body of your paper, simply include the following citation format at the end of the sentence: (Name of Interviewee, personal communication, date of communication).