MLA Style Basics: Writing Your Paper in MLA Made Easy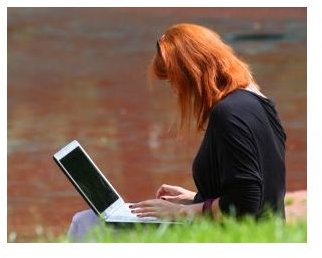 What is MLA Style?
MLA stands for the Modern Language Association, a professional association which focuses on education in the areas of language and literature. The MLA writing style guide is published by the association and is primarily used for academic writing in the humanities, which includes literature, history, philosophy, and religion. While used in many scholarly journals, textbooks, and magazines, you'll also find that MLA style is a requirement for many of your high school or college writing assignments. Make sure you are familiar with the basics of this writing style to avoid losing points on your work.
Step 1: Set Up Your Paper
Make sure you format your paper correctly before you begin writing.
Your margins should be set to one inch on all sides on standard 8.5 by 11-inch paper.
The font should be legible - suggestions include Times New Roman or Arial - and set to 12 pt.
Names of longer works of film, literature, etc. should be written in italics.
Your first page should include a header that is left-aligned, double-spaced and features your name, your teacher or professor's name, the class for which you are writing, and the date (formatted 8 December 2009), each on their own line. Place your title on the next line, center-aligned.
At the top right of each page should be your last name followed by the page number.
Step 2: Writing the Body of Your Paper
Now that you've set up the basic format for your paper, you can begin writing. Don't forget the following rules as you write:
Use one space after each sentence.
Double space your lines and indent the first line of each paragraph by one half-inch.
If you are breaking your paper up into sections, number each section and give it a title (for example, 1. Historical Significance, 2. Symbolism, 3. Characters, etc.).
For most quotations, use double quotation marks (" ") and leave parenthetical citations out of the quote (in-text citations explained in the next section). If the quotation is four or more lines long, start a new line and indent the entire quotation without using any quotation marks.
Step 3: Using In-Text Citations
Whenever you use material from one of your sources, you must cite the work within the body of your paper according to the following basic format:
Enclose the citation in parentheses within the sentence - the period should remain outside the parentheses.
Use a signal word to create the in-text citation. The word you use should match with the first word listed for that resource in your works cited page.
When you cite a work, use the signal word followed by the page number. For example: (Jones 154).
If you clearly reference the work in the sentence preceding the citation, you need only include the page number. For example: Jones uses keys as a symbol for death in "Golden Keys" (154).
Step 4: Create a Works Cited Page
The final page of your paper should be the Works Cited page which lists all the sources you used to complete the assignment. Just below your running page header should be the words "Work Cited," center-aligned. Double space the lines on the page, use a hanging indent, and do not insert extra spaces between sources. The following are examples of the basic format to use for several types of sources:
BOOK: Last name, First name. Title. Place of Publication: Publisher, Year of Publication. Medium of Publication (Print).
ELECTRONIC: Editor or author. Name of Site. Version number. Name of institution or organization affiliated with the site, date of creation. Medium of publication (Web). Date of access.
PERIODICAL: Author(s). "Title." Title of Periodical Day Month Year: pages. Medium of publication (Print).
FILM: Title. Dir. Name. Perf. Actor Name, Actor Name, Actor Name. Production Company, Year Produced. Medium of publication (DVD, VHS).
INTERVIEW: Name of Interviewee. Personal interview. Date.
For more detailed information on creating a Works Cited page, click here. Note that the rules described above are taken from the 2009 MLA Style Guide.