Give Credit Where Credit Is Due
If you published an image on the Internet and somebody used it, you would want to be given credit for it, right? Everybody who puts work

out there for free or low-cost use feels the same wa y. The Internet is a great source for images to illustrate your paper or project. You should only use images that you have a legal right to, and you should give proper credit for every image you use.
A Word About Copyright
Many images you find on the Internet, such as those through Google Image Search, are copyrighted. The person who owns the copyright has the legal right to decide how the image will be used. The copyright owner's rules about the use of the material are called licensing. If no information about copyright or licensing can be found, you should assume that the image is copyrighted and not licensed for use. In other words, the image is not free, and you can't use it unless you get written permission from the copyright owner.
Where to Get Free Images
Fortunately, free image resources are available. Virtually all images published by the U.S. government are public domain, which means anybody can use them for any purpose. If you add "site:.gov" to your Google Image Search, you can trust that the resulting images are free to use, as long as they come from a U.S. government site and not a state government site. Another source of free photos is Flickr. Using Flickr: Advanced Search, check the box at the bottom of the page that says, "Only search within Creative Commons-licensed content." Creative Commons is a license that allows the image to be used without written permission.
A third source of free images is Wikimedia Commons. By policy, all images there are either public domain or have a free license such as Creative Commons or the GNU Free Documentation License (GFDL). What this means is that you can use any image or other media without written permission.
How to Cite an Image
Usually, it is not enough to simply cite the website where you got the image. You must give credit to the person who created it, as far
as possible.
For government website images, usually the name of the government agency is all that is available.
For Flickr and other photo-sharing sites, you should find the name of the person who uploaded the image. Some users give their real names (which can be found on their profile), but others don't. Use the real name if it is available and the username if it is not.
On Wikimedia, you are provided a description page with a large thumbnail of the image, followed by source information. Again, some users give their real names and others don't.
In your citation, you should also give the "permission." Examples:
"(C) Copyright (copyright owner). Used by written permission" for a copyrighted image that you got permission to use
"(CC) Some rights reserved" for an image with a Creative Commons license
"License: GFDL/GPL/etc." for an image with another type of free license
Optional: "Public domain" for a public domain image
Finally, it is best to give the URL of the exact location where you found the image. On paper, list the URL starting with https:// — but for web pages, you can use a hyperlink. This is optional for public domain images.
Put the above information into the format requested by your instructor.
Examples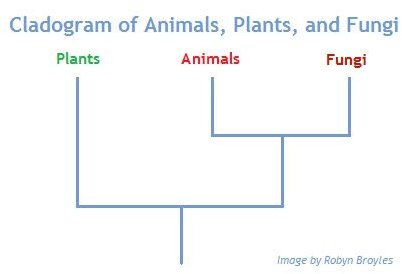 Diagram of the relationships of plants, animals, and fungi. Image by Robyn Broyles. (C) Bright Hub, Inc. Used by permission.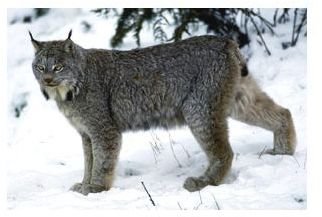 Canadian lynx in the snow. Source: U.S. Fish and Wildlife Service.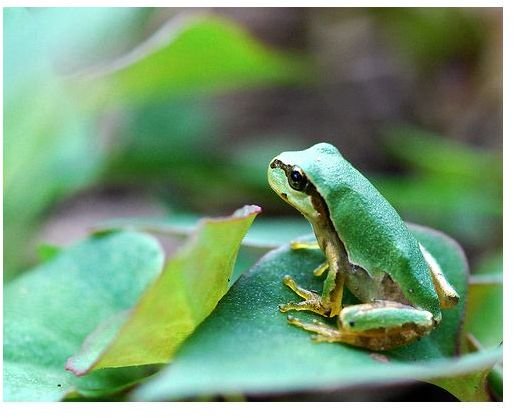 Japanese tree frog. Image by "autan." (CC) Some rights reserved. Source: https://www.flickr.com/photos/autanex/787092619/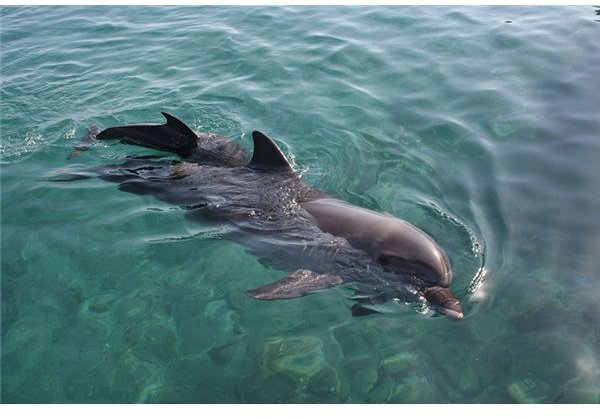 Dolphins. Image by Faraj Meir. Licensed: GFDL. Source:https://commons.wikimedia.org/wiki/File:Eilat_-_Dolphin_reef.jpg
Image Credit
The image used at the top of this article is correctly credited as:
Camera. Image by David Vignoni. Licensed: GNU. Source: https://commons.wikimedia.org/wiki/File:Gnome-dev-camera.svg.