10 Tips to Keep Writing This Summer: For High School Students & Everyone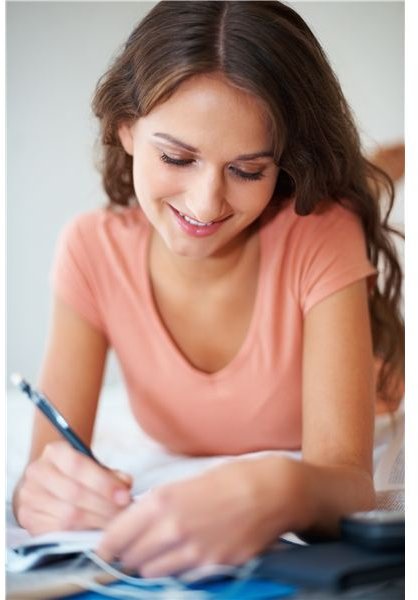 Like reading a good book, writing should be fun. It's a way to exercise your imagination and sharpen your mind. It's a way to escape into another world. It's a way to focus your thoughts into a form of communication. Writing is a muscle that needs to be exercised. No reason you can't return next fall with better mental fitness.
Your summer will swiftly come and go without a scrap of writing if you don't have a plan. Find an easy habit, a convenient place, or a handy time to get some creative work done. Establish an obligation that will push you to stay on task. Get a peer group that will encourage you to express yourself. Do something before the leaves start to change and you're shopping for sweaters again.
Here are ten good ways to write more this summer:
#1 Buy Some Awesome Paper and Pens
You survived another school year. You deserve a present. Go out and get yourself something stylish to write on and write with. Something that speaks to you.
Everyone's unique. Some like leather-bound journals. Some like diaries with locks. Some like parchment on a clipboards. Get yourself something you want to hold, to sit with, to think with. I'm partial to the same 70 page spiral notebooks I used in elementary school, preferably green. I zip them up in my black leather satchel and try to look professional.
Pens are personal too. Calligraphy, roller-ball, felt-tip or crayon, get what feels good in your hand. I used to like razor-sharp ball-points that would cut glass until I discovered the Faber-Castell PITT Black 199 XS Artist Pen. It's the sort of thing you'd use to draw a graphic novel. I can't draw, but I feel more like an artist when I'm holding one. The quills wear out much faster than an ordinary pen and I know I must have accomplished something when I use one up. Find a tool you love, too.
Once you have a weapon and a target, you'll want to use them. You'll want to pick them up and write. Plus, if they cost you good money, you should feel obligated.
Just don't sit at the coffee shop at the mall with your ostrich-skin ledger and 18 karat Caran d'Ache trying to look deep. It's been done.
#2 Make a Travel Journal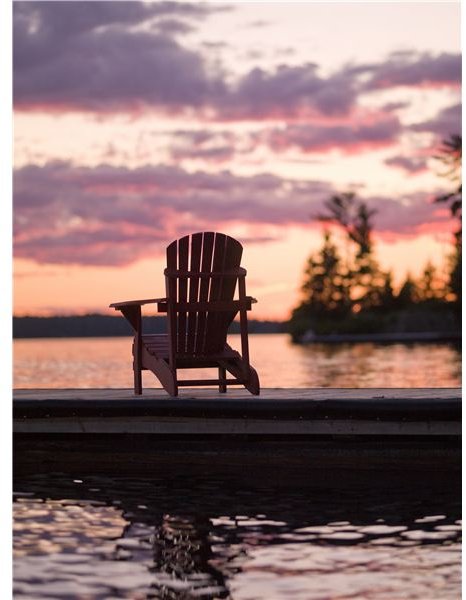 Take a trip this summer and write about it. You can go a few ways with that:
Pick one anecdote from your travels and retell it. Be detailed and visceral. Let your reader feel everything you did.

Write a guide to another traveller about the place you visited. What did you learn? What would you do different? Suggest the best places to go and what services you found helpful. Suggest what to pack and what to leave at home.

Fictionalize it. Imagine an adventure even more grand than the one you had. If you love to people-watch as much as I do, craft a story about a unique person you see. Build a murder mystery, a conspiracy story or a romance around your vacation spot.
#3 Find a Pen-Pal
Write old-fashioned letters or do it electronically. Maybe you have a distant friend or relative you've been meaning to reconnect with. They'd love to hear from you. Use the opportunity to unwrap your feelings, tell a great story and study another character. Many of the greatest minds in history wrote extensive correspondence. The medium is beginning to fade away.
If you need a new pen-pal, find one online. Beware not to reveal too much personal information to a stranger. This is a writing exercise. You could even communicate as a fictional character if you choose.
The internet world is filled with scams of all sorts, so I'm cautious to suggest any specific pen-pal sites. I don't want to lead you into danger. Please use your own judgement. Ehow.com put together a good guide for finding online pen-pals.
Either way, sharing ideas and stories with another person will be a broadening experience for both of you.
#4 Short Daily Poem
I read something from Kurt Vonnegut once. He suggested every day you when you wake up, write a swift ten line poem and throw it away. I'm down with the idea except for the throw away part. I feel that every scrap of thought you collect can have use later.
Yet I love the habit. Find a place and time for yourself. When you wake up, when you're waiting for a bus, when on a break from work or before you go to bed. I also suggest you find a form you like, but that's not necessary. I love the ten-by-ten and use it a lot.
Keep these and go back to them. Some may be nonsense. Some may be brilliant. Some may grow into something much bigger.
#5 Start a Blog
Numerous free ways to blog exist. I use Blogspot from Google, personally. The software is easy to use. Personalizing my own website is a snap. I call it my digital office-space.
You can do anything you want with yours. Dedicate it to a topic. One of your hobbies, something you're a fan of, or just what you're up to. Mine is primarily about what I'm writing and how you can connect with what I'm doing.
Adding pictures, linking to your interests and overall expressing yourself is simple. Above all, it gives you a place to write as often as you like and hopefully some readers. Make routine posts and set up a page to showcase other things you've been writing.
#6 Review a Book
Make sure you're reading this summer, too. When you finish a book, get to Goodreads, Amazon or another book site to write a review. Not only will this make you critically analyze what you just read, but it will connect you to other readers. You'll find forums full of people who read what you read. Some will agree with you and some won't. Some will have taken an insight from the book that you did not.
This can grow into much more. You'll find communities dedicated to individual book genres, specific authors and topics completely outside of literature. You may form long-term friendships with people this way. You'll get into some great debates and conversations.
#7 Library Writing Groups
In these modern times, don't forget about your old-school library. Look them up and you'll find organized groups for reading, studying and writing. My local library has activities from babies to adults on topics from anime to zoology. Easy to find writing buddies there.
I find that just being in a library surrounded by books makes me think better.
#8 Start a Diary
Old-school again, but keeping track of your own mind is important. The world moves quick and you will forget how you felt at a particular time in your life. Things that upset you or impress you this summer may fade if you don't record the emotions. Plus, simply taking time to document your day is a positive mental exercise. Otherwise, you may never reflect on what took place today.
Get a volume to write in and hide it from your family. Type it into a password-protected file in your computer. Email it to yourself so it will be automatically backed up and accessible to you anywhere.
#9 Write About Your Summer Job
If you have a summer job, write about that. You can journal about what you learned, detail why someone else should or should not have your job, write about how to improve the industry or (my favorite) fictionalize it. Develop a story about landscapers who save the world, how flipping burgers can lead to international espionage or the night your boring desk-job became a romantic comedy.
If you choose to vent or make fun of your job, be careful who gets their eyes on your words. You may soon be writing about unemployment and poverty.
#10 Find a Freelance Gig
The internet has created chances to write world-wide from wherever you are. You can find jobs on Craig's List, Elance and numerous other places. Scams abound, so don't trust anything that sounds too good to be true and keep your information to yourself.
Good paying jobs are tough to land, but internships are numerous. If you don't expect to get paid and just want to get involved, then start-up magazines, young businesses and special-interest websites would love to have your input. This could definitely grow into a good opportunity. You'll certainly get connected to people, add to your resume and learn about things that interest you.
#11 Bonus
Just be a writer. Take the identity with you everywhere. Observe, research, record, communicate. Use any means necessary to write actively. I have a sign taped to the door from my garage to my house so I can't miss it. It says: "Write. No excuses."
Set goals and publish them. Get people to bug you and keep you on track. What do you want to have finished by the end of the summer? Work hard. Get it done.
If you have more ideas or need someone to share writing with, find me as @86ThePoet on Twitter. I'm happy to talk.