Four No-Fail Basic German Teaching Aids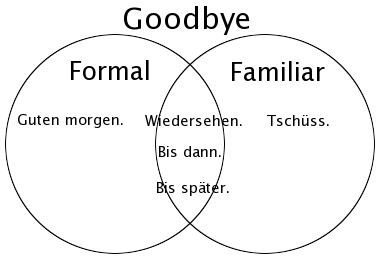 Why Teaching Aids?
Online and offline basic German teaching aids assist the instructor in finding new approaches to present the foreign language to students. Kinesthetic learners will appreciate the use of flash cards while auditory learners may get the most mileage from an audio file. Mixing and matching approaches is a good option for the dedicated educator who wants to give learners something to do even when school is out or if additional instruction is needed on a case-by-case basis.
Flash Cards
The concept is simple: Use index cards that feature a target vocabulary word and its explanation. Expand the concept to include geographic information, spelling challenges and grammar problems. Instructors frequently direct students' use of index cards and note the words and terms to include and also the topics to stress.
The University of Michigan(1) offers an easy to format online version of these cards for students wanting to hone their skills while on the computer. Spanning a number of subjects – such as movies, German 101 and basic conversational vocabulary – the student has the opportunity to customize the learning experience. This type of teaching tool is crucial for eliminating false friends in German.
Picture Dictionary
No longer just for the ESL classroom, picture dictionaries have found their entrance into the preschool classroom – just take a look at some of the bigger Sesame Street Workshop books – and also the language learning curriculum. Visual learners in particular appreciate the ability to put a picture and an accompanying term together.
A good online option is the Internet Picture Dictionary(2) with its flashcards-like setup. Move the mouse over the pictures and the German term is displayed complete with its article. Words are separated by topics, such as musical instrument and beginning letters.
Audio Recordings
Foreign language tapes are used to provide students with auditory assistance for learning the right pronunciation of a wide variety of terms and sentences. They make it possible for the student to get a 'feel' for the language and learn to properly annunciate so as to minimize an accent.
Online audio files offer a virtually inexhaustible library of terms. Teachers can guide German language learners to sites like the Sprachtrainer(3) for topic-specific terms and their pronunciation. Since the combinations of words are endless, no two lessons are the same; this works in favor of students who get too comfortable with one tape too quickly and then do not like to venture on to new topics.
Games
Games are a staple in the foreign language classroom, especially for teaching potentially 'dry' topics, such as geography or rote items, like colors. Teachers may devise their own games by modifying tried and true versions of Around the World to apply to the German terms they wish to cover.
Online options feature Purpose Games(4), which are user-made to meet specific needs. For example, options available offer games denoting the German states (Bundesländer), state capitals, numbers and also more specialized choices, like territorial losses during World War II.
Using these basic German teaching aids offline and online ensures an immersion into foreign language learning that heightens the odds of success.
Sources
Photo Credit: "Venn Diagram for 'Goodbye'" by Alton/Wikimedia Commons at https://commons.wikimedia.org/wiki/File:Deutsche_Lektion_101b.png