Lesson Plan For Travel: German Vocabulary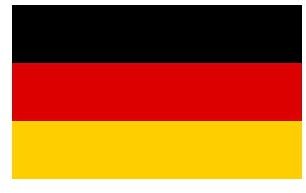 Travel German
If you or your students want to travel in a German-speaking country like Germany, Austria, Switzerland, Luxembourg, Denmark, or
Belgium and want to speak the German language during your travels, you or they will need to learn some travel German vocabulary. Before class begins, print out enough copies of the Travel German Vocabulary article for each student. At the beginning of class, read over the travel vocabulary list with the students by saying each word or phrase aloud and having the entire class repeat after you. Once the students are confident in their knowledge of the majority of the vocabulary, move onto the German sentence activity.
German Sentence Activity
Before class begins, write one German vocabulary word or phrase on an index card. Then pass out one noun, one verb, one adverb, and one phrase card to each student. The students should then write a short dialog that includes all of the words or phrases on the cards as well as other vocabulary learned at the beginning of class. For example, one student might get cards with the following words and phrases:
der Auskunftsschalter
kosten
geradeaus
Ich möchte gern…
A sample dialogue containing these four words and phrases might look like:
Guten tag.
Guten tag. Wo ist der Auskunftsschalter?
Er ist geradeaus.
Danke. Ich möchte gern ein Stadtplan. Wie viel kostet ihn?
Er kostet nichts.
Danke.
The students should include previously learned vocabulary as appropriate.
Nouns
der Auskunftsschalter – information desk

der Bahnhof – train station

der Bahnsteig – train platform

der Bus – bus

der Fahrgast – train passenger

der Fahrplan – schedule, timetable

der Fluggast – airplane passenger

der Flughafen – the airport

der Koffer – suitcase, luggage

der Paß - passport

der Stadtplan – city map

der Strand - beach

der Tourist – tourist

das Auto – car

das Doppelzimmer – double room

das Einzelzimmer – single room

das Geld – money

das Hotel – hotel

das Restaurant – restaurant

die Abfahrt – departure

die Abfahrtszeit – departure time

die Ankunft – arrival

die Autobahn – freeway, motorway

die Bank – bank

die Kreditkarte – credit card

die Landkarte –map

die Einkaufsgalerie – shopping mall

die Polizei – police

die Straße – street

die Straßenkarte – road map

die Toilette – toilet
Verbs
abgehen – to exit
besuchen – to travel
bestellen – to order
bezahlen – to pay
bleiben – to stay, to remain
bringen – to bring, to take
deklarieren – to declare
eintreten – to enter
essen – to eat
fahren – to drive, to travel
fliegen – to fly
gehen – to go
kaufen – to buy
kommen – to come
kosten – to cost
machen – to make, to do
nehmen – to take
reisen – to travel
schlafen – to sleep
sehen – to see
senden – to send, to transmit
suchen – to seek, to search
tragen – to carry
trinken – to drink
warten – to wait
Adverbs
außen – outside
geradeaus – straight ahead
da – there
dort – there
hier – here
innen – inside
nach links – to the left
nach rechts – to the right
nahe – near
nordwärts – to the north
östlich von – to the east
südwärts – to the south
überall – everywhere
unten – down
vorn – ahead
westlich von – to the west
zurück – back
Phrases
Entschuldigen Sie, bitte. – Excuse me, please.
Fährt dieser Bus nach…? – Is this bus going to…?
Haben Sie…? – Do you have…?
Haben Sie ein Hotelverzeichnis? – Do you have a hotel guide?
Haben Sie einen Stadtplan? – Do you have a street map?
Hier ist mein Paß. – Here is my passport.
Ich bin auf dem Weg nach… – I am heading for…
Ich bin auf Urlaub hier. – I am here on holiday.
Ich bin geschäftlich hier. – I am here on business.
Ich bin nur auf der Durchreise. – I am just passing through.
Ich habe ein Zimmer reserviert. – I have a hotel reservation.
Ich möchte gern… – I would like…
Ist dies der Zug nach…? – Is this the right train for…?
Ist dies die Haltestelle für…? – Is this the right stop for…?
Können Sie mir bitten ein Hotelzimmer reservieren? – Could you reserve me a hotel room?
Wann ist der nächste Flug? – What time is the next flight?
Was können Sie empfehlen? – What do you recommend?
Wie komme ich nach…? – How do I get to…?
Wie kommt man zum…? – How do you get to…?
Wo finde ich ein Taxi? – Where can I get a taxi?
Wo ist…? – Where is…?
Wo ist die nächste Wechselstube? – Where is the nearest currency exchange?
Wo ist die Toilette? – Where is the restroom?
References