German Language Children's Songs to Help You Teach Deutsch zu Kindern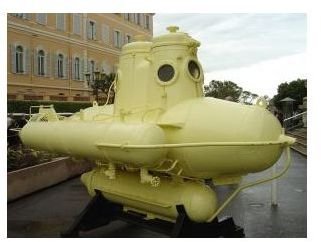 Music and Learning
Music and learning often go hand in hand. Studies have been conducted on the benefits of listening to classical music while studying for class. By adding familiar tunes to your language, it helps students to memorize key words. Through focusing on children's songs, you can add music to your students' learning routine that they are already very familiar with. By singing songs in a foreign language to tunes that are familiar, it helps to cement both the pronunciation of words and the vocabulary in the student's mind. For example, the familiar tune "Brother John" could be translated into German:
Bruder Johann, Bruder Johann
Schläfst du noch? Schläfst du noch?
Hörst du nicht die Glocken?
Hörst du nicht die Glocken?
Ding Ding Dong, Ding Ding Dong
This is a tune most everyone is familiar with — the song is "Frère Jacques" in French. There are many things to note — the word "Bruder" is equivalent to English usage of "Brother" and "schläfst" means to sleep. You could ask students to decode the vocabulary in the song. This is a great song to use at the beginning of a German class. You can also talk about the cognates — German words that are very similar to their English equivalents like Bruder, Vater, Mutter and others.
Appealing to the Beatles for Help
While the Beatles didn't specifically make children's songs, many of the students in your class will be familiar with their songs. While you could translate their songs into German (as did the Beatles), you could also come up with alternative lyrics to the tunes of the song. Here are a few examples of what I'm talking about:
Das Gelb Unterseeboot
In der stadt, wo ich geboren wurde,
lebte ein Mann, auf das Meer hat gesegelt.
Und er hat über seinen Leben in
der Land der U-boot gesprochen.
Also haben wir in die Sonne gesegelt
Und haben wir einen Grunensee gefunden.
Und haben wir unter den Wellen gewohnt
In unserem Gelben Unterseeboot.
Wir leben alle in einem Gelben U-boot
Gelb Unterseeboot
Gelb Unterseeboot…
I won't go further here, you get the picture. Sometimes you need to modify the lyrics a bit to fit the rhythm of the song. In the above translation, you will notice the usage of the Imperfekt in German. When you translate a song, you might want to keep in mind some of the grammar rules you are teaching your students.
If you wanted to, you can also use some of the Beatles songs that were already translated into German including "Kom gib mir deiner Hand" and "Sie liebt dich." Because the lyrics of the Beatles are often simple, they are often easy to translate for students.
Deutsch Volkslieder (German Folksongs)
In addition to familiar German language children's songs, you might want to look at some of the Deutsch Volkslieder (German folk songs) to help you teach students the language. Keep in mind that not all of the German folk songs are created equal. When searching for a song to use with your class, as you would with any of the other songs, you want to choose songs with simple lyrics. Thus, something like "Der Lindenbaum" might be too complex for students, but a song like Peter Seeger's "Drehen! Drehen! Drehen" (Turn, Turn, Turn) might work well. You want to find music that is at the level of German course you teach so that students will be able to both appreciate the music, and translate some of the words. This will help them to gain confidence in using the language fluently.
Writing Your Own Tune
Finally, if you're feeling feisty, you might write your own tune. This is an especially useful option for those who can play an acoustic guitar or other instrument. Even if you're not musically inclined, you can write new lyrics to an old song. Don't be afraid to play with lyrics or use humorous lyrics.
An alternative to this method would be to break your students into groups. Have each group construct its own children's song in German. Perhaps you can assign familiar tunes such as "Twinkle, Twinkle Little Star." Imagine this set of alternate lyrics:
Weinen, Weinen kliene kind
Wenn du kliener als eine Katze sind
Underhalb die Bäume so große
Wie ein kleines Ratte böse
(Cry, cry little child/when you are smaller than a cat/underneath the trees so large/like a small evil rat). What using the German language in this manner can do for your students is help them with fluency in vocabulary, recognition of vocabulary and awareness of the pronunciation of words. For example, große and böse do not actually rhyme with one another — and you can explain the difference between the pronunciation of the two as part of the exercise.
By spending time finding and creating children's songs in German your students can interact with, you can create a fun and interactive lesson for your students. When teaching foreign languages, not only is it important for students to learn about grammar and vocabulary, but it's also important to learn about nuances in meaning, German culture and German history. Through incorporating these short songs into your classroom, you can help give a more enriching experience to your students.
References:
"Das Gelb Unterseeboot" translated by Ronda Roberts from "Yellow Submarine," by the Beatles
German Folk Songs is a useful resource at https://www.kulturumsonst.com/en/folk_songs_de/volkslieder.php
Image courtesy of https://www.sxc.hu/photo/334502
Ronda Roberts took a total of eight German classes in college and graduate school — and was only one class short of having a minor in the language. She has translated short passages of German philosophers' works for journal articles and conference presentations.