Five French Authors to Enhance Your French Studies Class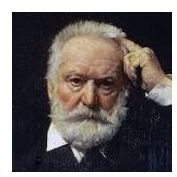 19th Century Poets
In a previous article on how to enhance French studies with French poetry, I suggested that teachers should introduce the works of 19th
century poets Victor Hugo, Alphonse De Lamartine, Charles Baudelaire, Mallarmé and Arthur Rimbaud to students.
I would like to introduce four more 19th century poets and a 16th century poet who have left a great mark on French literature. They are the 19th century romantic poets Gérard de Nerval and Alfred de Vigny; and two symbolist poets of that century, Lautréamont and Paul Verlaine.
Pierre de Ronsard
Pierre de Ronsard (1524-1585) is said to have commanded the Alexandrine, a popular line of poetic meter in early modern and modern French He was patronized by King Charles IX. His numerous odes should not be left out in a study of French poetry, especially Ode à Cassandre, a poem written for Charles IX's court.
19th Century Romantics
Gérard de Nerval (1808-1855) was one of the early romantics whose prose and poetry mark him as a precursor of movements from symbolism to surrealism which shaped modern French literature. His major works were written in the last few years of his life. Read his Les Petits Châteaux de Bohème which was written in 1853.This poem recounts nostalgically the happy years of his life. It also contains the Odelettes, some early poems in the style of Pierre de Ronsard. Include in your reading also his Les Chimères, a series of 112 hermetic sonnets.
Alfred de Vigny (1797-1863) was one of the foremost French romantic writers of the 19th century. He was a poet, dramatist and novelist. Alfred de Vigny introduced poems in the style of Lord Byron and Thomas Moore into France. He also introduced the novel in the style of Sir Walter Scott. Some of his famous poems are La Maison du Berger, Daphneé and Destinée. La Maison du Berger is 336 verses long, very philosophical and talks about the human condition. It is written in Alexandrines.
19th Century Symbolists
Comte de Lautréamont (1846-1870) was a Uruguayan-born French poet. Although his life was short (he died at age 24), his only works Les Chants de Maldoror and Poésies have had a major influence on modern literature.
Read Les Fêtes Galantes, Jadis and Naguère among others by Paul Verlaine (1844-1896).His Chants d'Automne is a short poem charged with historic meaning. Its first two verses were use by a former President of France, General de Gaulle in the days leading up to the launch of D-day.You will find Paul Verlaine's poems a delight to read.
References
There are many other great modern French poets whose works you can read in order to enhance French studies with French poetry. French Today is a useful site that will introduce you to some of these poets.