Performing an Informal Reading Assessment for English Language Learners: Tips & Ideas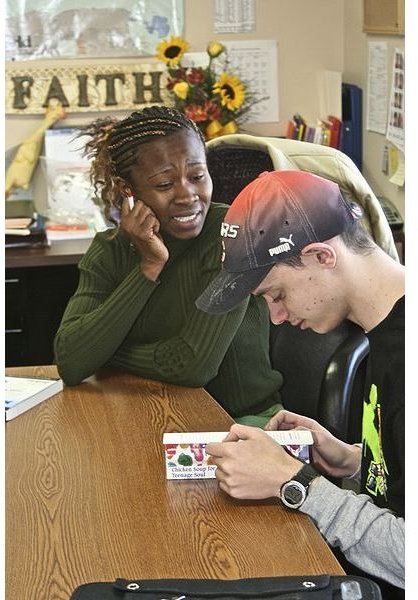 Informal Reading Assessment: Methods & Tools
Understanding where your students are at when it comes to recognizing words and reading concepts is vital to placing them in the correct level of English language instruction. An informal reading assessment for English language learners emphasizes what students already know; focuses on their individual growth; and considers their learning styles, proficiency in languages, and their educational and cultural backgrounds. Use these tools to help you assess English language learners' reading abilities.
It is important that your informal evaluations are designed to match what you are trying to measure in your students. For example, you would not want to ask a student comprehension questions about a story he just heard when you want to know how he responds to questions about a story in writing.
Methods
Some ideas for informally testing students in kindergarten and first and second grades are to ask the student to track your reading with her finger while you read from an unfamiliar book and to have the student write a story. For third through fifth graders, you can have students match words and definitions using a sentence with a missing word to guide them or write a short piece of a certain type of genre.
Some other methods are to discuss a short story each student reads in class with the student to check for comprehension and to read with a partner. Students can also retell a story, complete unfinished stories, role play, or tell a story from a series of pictures. A reading response log is another way to assess a student's reading ability.
It is important to assess just a few reading concepts at a time. You might look at how a student reads a piece of information and responds to a certain type of question in a role play, for example. These types of informal reading evaluations can be adapted for the adult English language learner classroom as well. With some creativity and rearranging to make the ideas fit your adult class' needs and level, you can informally measure your students' current level and progress over the course of past school terms.
Tools
ColorinColorado.org offers some charts you can use to measure your young learners' reading abilities. This site advises conducting your assessments in a quiet corner of the room. The charts cover recognizing initial sounds, concepts of print, rhyming, blending words, phoneme manipulation, phoneme deletion, and phoneme segmentation. Scholastic's website for teachers also offers helpful charts to assist you in informally assessing your students. Build your own charts from these to create the best tool for assessing your students' reading abilities.
As you use these ideas to help you evaluate your students' reading abilities, remember that you will need to assess them throughout the academic term. Consider collecting examples of their work, whether the work be orally recorded or written. At the end of the term, you will have a better overall understanding of where your students are at in their reading skills. Informal assessment for English language learners will help you focus your lessons to meet the needs of your students. It will also assist you in helping your students progress individually in their reading.
References