Games Online: Grammar Fun For 12th Grade Students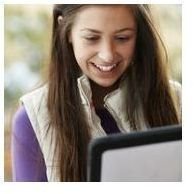 Ezschool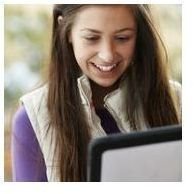 Ezschool.com has games for grades 6-12 in grammar, as well as math. For grade 12, I recommend scrolling down and taking a look at the games near the bottom. Both "Prefix Match" and "Suffix Match" would be great games, as knowing prefixes and suffixes increases your vocabulary.
This helps you to prepare for the higher level tests you will be facing. "Noun Sort" is another good game, where you are given certain nouns, and must sort them into the seven different types of nouns. This is really a good activity, in which you are often asked to identify parts of speech in depth.
There are also games for adjectives, adverbs, and pronouns, depending on your level of confidence in each. Finally, there is a "Parts of Speech" game that puts everything together and would be great practice for tests.
The Grammar of Doom
The Grammar of Doom is an excellent game to brush up on your skills! It is designed to be like an adventure game, and from an educational point of view it is effective as it covers a wide range of grammar skills. The game will test you on verb tenses, word usage, among many other aspects of grammar.
Grammar Ninja
Grammar Ninja is a game that focuses on parts of speech. I suggest you select the "Master Ninja" level which will challenge you on all the parts of speech, until you can identify them in your sleep!
Skillswise
Skillswise is a website by the BBC, so the spelling will be British English, but it is too good of a site to pass by! Like the other websites, there are games about parts of speech, but there are others as well. There are great games for studying personal pronouns, subject-verb agreement, commas, double negatives, and apostrophes. These are great things for 12th graders to study, as they not only prepare you for tests, but also help grammar become second nature to you when writing those many essays. I also really like this site because it isn't strictly games. Each area will give you a fact sheet, quizzes, and worksheets, in addition to the games.
Grand Grammar Game
The Grand Grammar Game is a fun one, because it allows you to play against a friend. Competitiveness is always a good motivator! This game tests your knowledge of adverbs, verbs, plural nouns, predicate agreement, and pronouns, which is perfect for grade 12!
Present Tense vs. Progressive Tense
Present vs. Progressive Tense is a game that is similar to a quiz, but still more exciting than doing drills! In this game, you are given a sentence with a blank in it, and must choose the correct tense of the verb. Once again, this is a great game not only for preparing for tests, but also for writing as using the incorrect verb tense is a very common problem.
Further Information
Hopefully this article gave you some suggestions of online grammar fun for 12th grade students in which to help them practice different types of grammar.
It is always important to make sure that you understand the rules of grammar before you start practicing them! If you don't have access to a computer, there are also parts of speech games you can play off-line!