Art Activities For the First Weeks Of School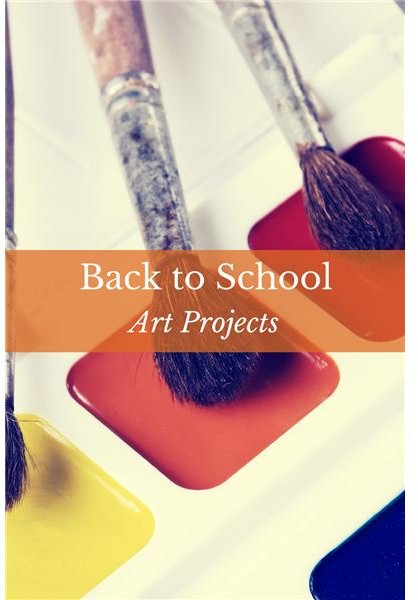 If you are an elementary or middle school teacher looking for a few new ideas to use in your classroom, you have come to the right place. As you make your lesson plans for the first weeks of school, you will want to plan some activities that help the students express themselves creatively. Here are three art projects for different age levels.
Classroom Mailboxes
This project is designed for the elementary grade level. Using empty oatmeal containers, students can design personal mailboxes to hold papers throughout the year.
Supplies:
Empty oatmeal containers
Construction paper or contact paper
Glue (if using construction paper)
Markers, crayons, stickers, and other items for decorating
Steps:
Send home a note a few weeks in advance asking that students bring in an empty oatmeal container.
Once you have collected enough containers, lay out all the decorating supplies for students to access.
Have the students use the contact paper to cover the containers or use the construction paper and glue, wrapping the paper around the container.
Decorate the containers.
Staple the containers side-by-side or one atop another to form a block of mailboxes. Write the students names on the bottom of each container.
Place classroom papers, notes to the students or other forms of communication in the mailboxes and remind them to check them regularly.
Decorative Hall Passes
This project works well for any class, elementary or middle school. In this activity, the students will be decorating personal hall passes. After a student asks to go to the bathroom or travel in the hallway, he will leave his pass in a predetermined spot in the room where you as the teacher can easily see it. You are always aware of who is gone from the classroom because of this pass. Once the student returns, he puts the pass back to a pre-assigned bin where you keep all the passes or in his desk.
Supplies:
Foam Boards (obtainable at any craft store, or Walmart)
Foam decorations (available in the same area as the foam boards, these typically come in kits with the boards)
Glitter glue, stickers, permanent markers or other decorations
Steps:
Pass out a foam board to each student and lay out decorating materials in an area for group use.
Have the students use the decorations to create personal hall passes with their first names and last initials on their passes.
Explain the use of the passes and where they will be stored.
Classroom Design
This activity is good for all age levels. In this art project, students design their ideal classroom space. This is an easy project to coordinate and very enjoyable for students, bringing out the imagination in all of them.
Supplies:
White paper (can be large white paper, or 9 x 13)
Markers, crayons or colored pencils
Steps:
Explain to the students that they are designing their ideal classroom. This classroom can be as fun and imaginative as they want it to be. Provide some prompts, such as: What type of classroom pet would you have? Where would it live in their classroom? What type of electronic gadgets would their classroom have? Would there be a computer area? A reading area? A sleeping area? Vending machines? Etc.
Pass out paper to students and have them design what their favorite classroom would look like.
Display results for everyone to see, and you may want to pick one to feature in a school or classroom newsletter.
To Grade or Not to Grade
With all three projects, I would suggest leaving them ungraded. The purposes of the projects vary, but two of the three help with classroom organization. Designing an ideal classroom could also be left ungraded because you could pick out the most creative ones to feature in a classroom or school newsletter, which is a better than an 'A' grade. The fun of creating should be reward enough in the case of these projects.