Get Elementary Students Excited About Healthy Eating With a Nutrition Webquest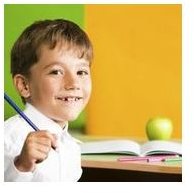 Gather the students together and discuss the word 'nutrition.' Ask why we need food? Discuss that all living things need nutrition to survive and that we get different things from different foods. Then send them on a webquest to learn more about the topic. Their hands-on computer work will help them assimilate these new concepts.
The Task
We are going to use a Nutrition WebQuest to find out about healthy food. We are also going to discover if some of our favorite story
book characters make good choices about the foods they eat.
These are the topics for our Nutrition Webquest:
What are the five food groups?

What foods make our teeth smile?

What should we put on a shopping list for healthy food and snacks?

What would we plant in a garden to help make healthy meals? Make a map of a vegetable garden that you could plant.

What is the food pyramid?

What should you eat every day to keep you healthy?

What does 5-A-Day mean?

How can you get into the 5-a-day habit? Give examples for breakfast,lunch,dinner and snacks.
In the book Bread and Jam for Frances did Frances make wise choices? Why or why not?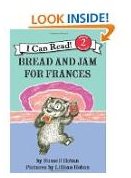 In the story of The Very Hungry Caterpillar did the caterpillar eat sensibly?
In the Peter Rabbit books does the Rabbit family eat healthy foods?
Would your diet be healthy if you ate the same food as Winnie the Pooh ?
Why do you think that the crocodile in The Crocodile's Toothache had a bad tooth? Was it something he ate?
Did Oliver in Oliver's Vegetables have good nutritious food when he started the game with his Grandfather?
Process
You are going to work in small groups or with a partner. You will need to research the topics and make your reports by writing and illustrating. You may use a tape recorder to help out. Some ideas for interesting reports can be found at Book Review Activities. When each group is finished you will present your findings to the class and you will be evaluated on how well you worked, the quality of your presentation and your co-operation.
Books:
Peter Rabbit by Beatrix Potter
The Very Hungry Caterpillar by Eric Carle
Eating the Alphabet and Growing Vegetable Soup by Lois Ehlert
Bread and Jam for Frances by Russell Hoban
Winnie the Pooh by A.A.Milne
Oliver's Vegetables by Vivian French
Poem:
The Crocodile's Toothache by Shel Siverstein
Helpful web sites:
Wrapping Up the Topic
Finish your Nutrition Webquest with a tasting party of nutritious foods. Invite your students to bring some vegetable snacks from home to share.

Make a class collage of Foods to Make Our Teeth Smile.

When sharing story books ask if the main character has a nutritious diet.
Evaluation
Self-Reflection and Assessment should be an ongoing process in which children become increasingly aware of the specific criteria toward which they are working, their own responsibility in working toward these criteria, and their development as active participants in the learning process. A task such as this nutrition webquest is an ideal vehicle to demonstrate this.
1. Self Evaluation: Young students may begin by using happy/sad/neutral faces on a simple rubric to indicate:
I did my best work
I can do better
I did O.K.
2. Peer evaluation may be solicited from the class - ask what they liked about the presentation.
3. Teacher evaluation
Did the students follow directions?
Did the students understand why healthy nutrition is important to their well being?
Did the students use the resources in an acceptable fashion?
Did the students present in creative ways? Did they extend their learning beyond the basic requirement?