Have a Percy Jackson Day at School: Ideas You Can Use!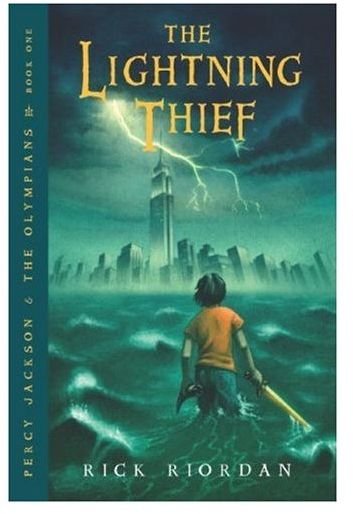 Hosting a Percy Jackson Day at school is a great culminating activity after reading the Percy Jackson series, a fun way to celebrate a Rick Riordian author study, a unique way to reinforce a Greek mythology unit or even a nice alternative to traditional Halloween celebrations. Here are several ideas you can incorporate into your Percy Jackson events.
Getting to Know You
Encourage students to choose one of the characters from the Percy Jackson series to emulate. For students who have read the series, choosing a character will be easy - they may already have one they identify with. Remind students that many of the main characters have specific traits they share with the god they are thought to have descended from. They should, therefore, try to incorporate those traits into their costume idea.
For students who have not read any books from the series, suggesting one of the Greek gods mentioned in the books as main characters might be easier. Most of these gods have very specific characteristics which are typically associated with them. For example, Poseidon (who, in the books, is said to be Percy's father) is known as the god of water. A student might choose to dress in a Greek toga and carry a trident, or even wrap themselves in blue material to simulate water. A really fun character to dress as might be Medusa, with her head of snakes!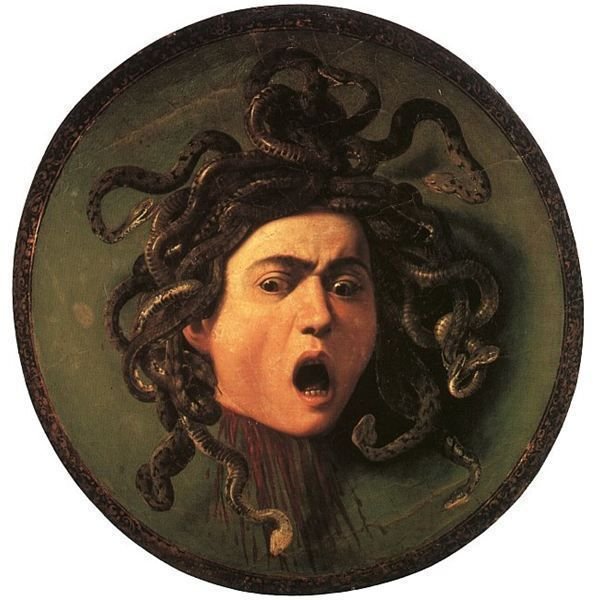 Let students show what they have learned about Greek mythology by guessing each other's identities. Or, for a more literary experience, ask them to use direct quotes from the book to demonstrate how they determined what they would wear.
Image Credit: Medusa by Caravaggio (1573-1610).
Setting the Scene
Let the students help you create the right backdrop for your Percy Jackson Day at school. One idea is to transform your space into Mount Olympus, itself. Partner with your school's art teacher and ask the kids to use their artistic abilities to create clay busts of the Greek gods. Or, let students work outside of school on posters using pictures they have drawn or downloaded from the Internet. White sheets can be draped between faux columns and will add to the imagery.
Everyone Loves Snacks
What to serve on your Percy Jackson Day? Blue snacks, of course! Percy's mother goes out of her way to treat Percy to blue foods - all because Percy's stepfather once told her there was no such thing. Here is a list of blue food ideas: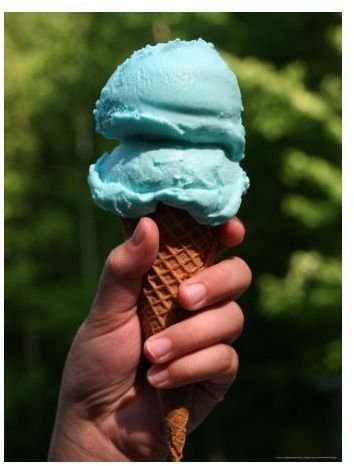 Blue corn tortilla chips
Blue jello
Blue licorice
Blueberries
Blueberry smoothies
Only blue M&Ms
Blue JellyBellys
Blue Moon ice cream
Blue Gatorade
Blue Kool-Aide
Time for Fun
Why not consider co-planning and team-teaching with your school's physical education teacher to put on a series of Olympic games? Or, turn a game of "Capture the Flag" into "Find Zeus's Lightening Bolt." You need look no further than Bright Hub for even more fun Percy Jackson activities you can add to your Percy Jackson Day at school. If outdoor activities are not an option, you can also find inexpensive and easy-to-make Percy Jackson craft ideas to use in the classroom.
Your Percy Jackson Day at school is bound to get students excited about reading! Work with your school's librarian to be certain there are enough copies of Rick Riordan's books on hand so that the children can keep the momentum going. This is also a great opportunity to highlight other books by the same author.