Call of Summer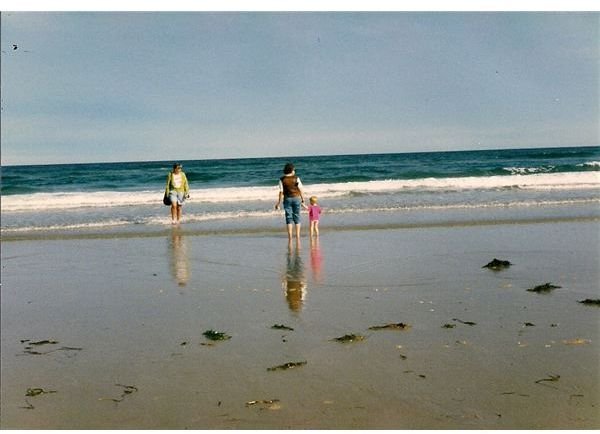 Experienced teachers everywhere will tell you that keep students' attention during May and June is challenging. However, elementary art lesson plans based on summer adventures will tap into the students' dreams of vacation.
For many students, summer means going to the beach. What better way to involve them in art than to have lesson plans that tap into a beach theme.
Some elements related to a beach theme are:
sandcastles
buckets and spades
If however, the students live in an area where they are more likely be going to camp or participating in other activities, the teacher should consider those possibilities, modifying the plans accordingly. For instance, instead of using seashells, students who camp might use small pinecones, or pebbles.
Sandcastles:
Who doesn't like to build a sandcastle? No sand? Not a problem! Students (grades 3-4) can create sandcastles from clay.
Supplies needed are: Clay, sculpting tools, small shells, stones, and other small items for decorating that can be heated in the kiln
The teacher can model various techniques for creating a sand castle look, then guide students as they create their own. Once fired, students could paint them for added aesthetics.
Another way to make sandcastles, (this works well with younger students, grades K-2) is to use sandpaper. The sandpaper can be pre-cut into various castle shapes (template attached here). Students "build" their castle by pasting the shapes on to large poster board or heavy construction paper. Students can then decorate their castles with bits of yarn, ribbon and/or other bits of craft scraps.
Supplies needed are: Large construction paper or poster board, pre-cut fine grit sand paper "blocks", various items to decorate, heavy-duty craft glue or heavy-duty glue sticks.
Sea Shell Fun
Seashells are a great medium for creating various summer craft projects. Large clamshells can be painted or decoupaged to create ring/jewelry or change dishes. (This is a nice gift for Mother or Father's day).
Supplies needed are: Large clamshells (approx. 4 inches long), acrylic paint or decoupage supplies
Students can take small shells and make their own picture frame. Shells can be randomly placed and glued onto a thick cardboard frame or grouped to create flowers.
Supplies needed are: Small shells, heavy-duty craft glue and small cardboard frames (Pre-made picture mats are great for this project.)
Beach Bucket
Young students will have fun "filling" their own beach bucket (cut or copied from the attached template) with various items they cut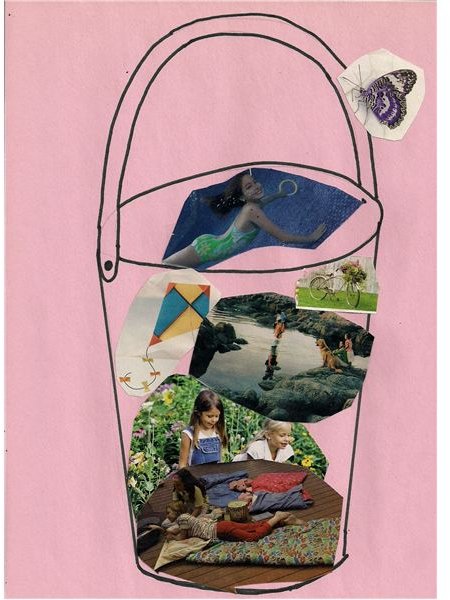 from magazines.
Ask students to cut out pictures that remind them of summer, gluing them to their bucket. (See example) After creating their "Beach Bucket Collage," time might be set aside to share what they have included.
Supplies needed are: pre-cut construction paper buckets or pre-drawn buckets on construction paper, glue, safety scissors, and various magazines with bright cheerful pictures
Taste of Summer
These year-end elementary art lesson plans should help fill the final days of class. These lessons can't help but make those last few weeks fly past while giving the students a little taste of summer.