Make Your Own Bath Salts: Excellent Mother's Day Gift to Complete with Students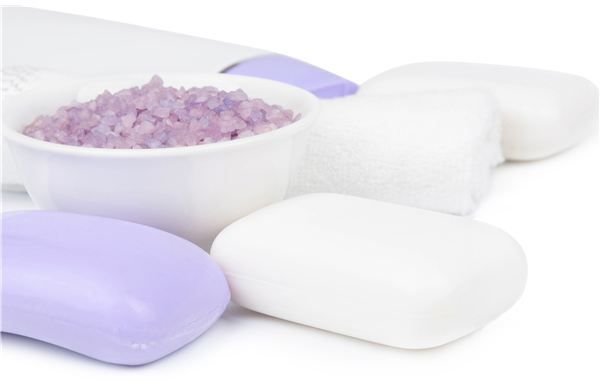 Mother's Day is the perfect opportunity to thank moms for their tireless efforts throughout the year. What better way to pamper Mom than with homemade bath salts! This craft is easy enough for even small small children to help with!
Follow These Simple Instructions
Here are the materials that you will need to make your own Mother's Day Bath Salts:
3 cups Epsom Salts
1 tablespoon glycerin
2 drops food coloring
a few drops of perfume (even better if it is mom's favorite!)
wooden spoon
large glass or metal bowl
something to store the perfumed bath salts (small glass jar, disposable food container)
Pour the Epsom Salts into a large glass or metal bowl. Using a wooden spoon, mix the glycerin, food coloring and perfume drops. A nice fruity perfume works well. Add this mixture to the salts and mix together to combine. Store the perfumed bath salts in a pretty container. A small glass jar works well, as does a disposable food container. If none are available, you can also tie colorful ribbons around a small plastic baggie, for a festive look to the bath salts you are gifting!
Add a Personalized Card
For an added touch to these homemade Mother's Day gifts, create personalized greeting cards. Use a digital camera to take a photo of each child. Download the photo onto your computer, and place it on one half of the page in landscape format. Print the photo page and fold the paper in half to create a card for Mom with her child's face on the cover. On the inside, use the following poem to accompany your Mother's Day gifts:
Here's a gift for Mother's Day
To show you're special in every way!
You deserve some pampering - wouldn't you agree?
So relax and soak -
With these bath salts from me!
If you are a teacher, you can take the activity even further by inviting the mothers in for an afternoon of pampering right in the classroom. Using the perfumed salts, you can offer a "foot soak." Collect odd bottles of nail polish for a manicure station. Even the boys in your class will have fun painting their mother's nails! Massage anyone? Little ones can provide a well-deserved back rub to mom. Don't forget to include other female classroom helpers whose own children might be grown and living far away! Just have fun! Before you know it, these homemade Mother's Day gifts will become a favorite tradition. Do you have your own Mother's Day crafts or traditions to share?