Free Social Studies Worksheets for Spring Break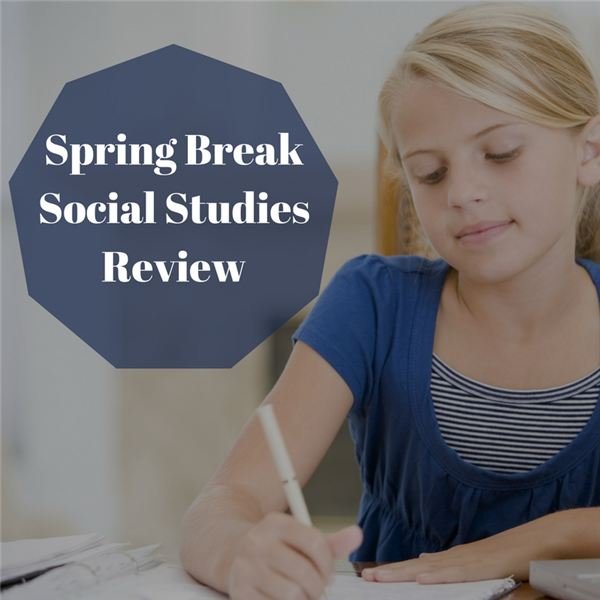 Social Studies in the Spring
It's spring break and whether your plans include a trip to a water park, a national monument or just a trip to the local park, you and your child will want to head out and enjoy the beautiful warm weather. Spring is always a time when we look forward to summer plans, road trips, family outings and of course, summer vacation!
Focusing on the United States, just a page a day will both encourage your child to develop simple research skills, math skills and writing skills as well.
First, spend some time with a map of the country, working to label the states by region. The finished product would make a wonderful display on your fridge, where your child can continue to study the states on a daily basis; using her own work as a study guide.
Then, "visit" some historical landmarks across the United States. Coloring is fun at any age and finding out just two simple facts, using technology of course, is preparing your primary age child for research skills he/she will need for the rest of their educational career.
Finally, have some fun with the suitcase packing worksheet and the post card writing task; still focusing on the U.S. Landmarks that have been researched. Who knows? This spring break workbook may just help you select your summer vacation destination!
Download the Workbook
Travel through the U.S.!
In this workbook, students will identify different regions of the U.S. and color-code them on their map. Then they will identify famous U.S. landmarks and create a packing list. Finally, they will write a postcard to their friends at home about what they have seen.
Download it free [here](/tools/Link to workbook: https:/drive.google.com/file/d/0Bz9eBjqfJlfDT3hXSHpTN1lSNTQ/view?usp=sharing)!