What's Your Job: Celebrate Elementary Career Day with Projects and Crafts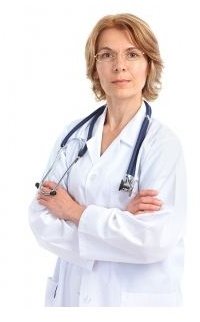 What Is Career Day?
The concept of career day is for students to get a glimpse of different careers. Various professionals offer advice and information on their occupations, oftentimes bringing in props or handouts to help with their presentations. Career days also help bridge the gap between the school and community, as local business leaders often participate in the event. "Administrators and teachers have discovered that they are equally appropriate for younger students. Exposing kids of all ages to the world of work can broaden their perspectives and spur them to more interesting and productive careers."1
Choose Appropriate Professions
Because the professionals are talking to children as young as five years old, make sure when selecting speakers, that they will understand the occupation. For instance, a tax accountant probably would not appeal to kindergartners. Appropriate career day speakers include:
Police officer
Firefighter
Baker
Mail carrier
Veterinarian
Doctor or nurse
Video game designer
Theme park operator
Trash collector
Teacher
Dancer
Librarian
Website developer
Dentist
Toy designer
Most career day speakers are the students' parents or other family members. It is best to find out ahead of time what occupations the speakers have before signing them up to talk. You won't get too many with the same job or ones whose professions are not suitable for some children to hear about (such as a bartender).
Where's the Fire!
Younger elementary students love the idea of career day. This is typically when a police officer or firefighter comes into the class in full gear and talks about his or her exciting but risky job. The students usually get to try on gear, meet a K-9 dog and learn about staying safe. If they are lucky, they may even get to hop on a fire truck to see how everything works.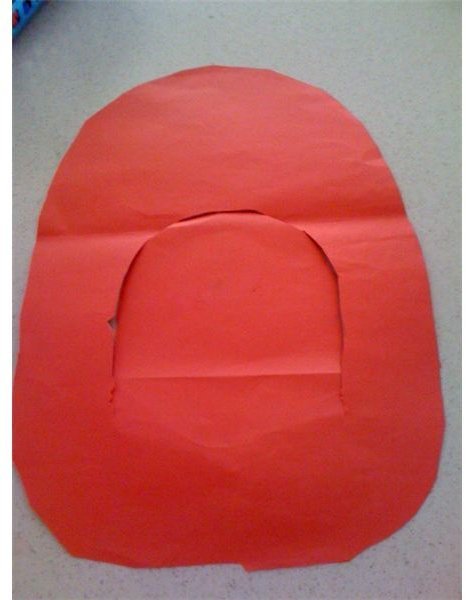 A great craft to accompany career day for the young ones is making fire helmets. They are extremely easy to make and don't take a lot of time or supplies.
Materials:
One piece of red construction paper 12 inches by 18 inches
One piece of yellow construction paper 7 inches by 7 inches
Thick black marker
Glue
Scissors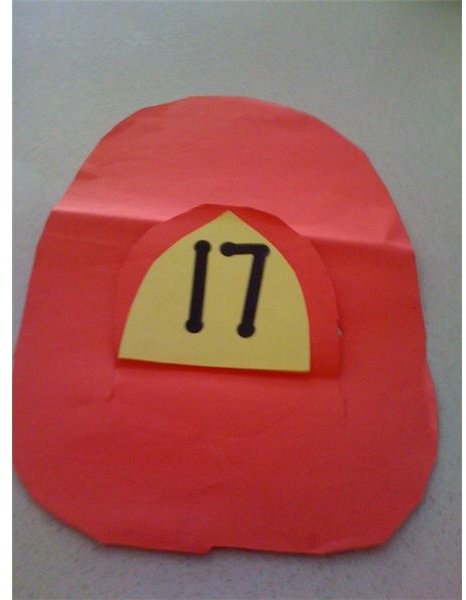 Directions:
Trace an oval 16 inches by 10 inches on the sheet of red paper, making it an inch wider on the bottom so it looks like the brim of a firefighter's helmet.
Cut a 7-inch half circle in the middle of the hat so the child's heat will fit through; it's best to start small and make the opening larger if needed.
Cut out a badge shape out of the yellow paper, roughly 6 inches by 6 inches as shown in the image.
Add your child's favorite number or even the classroom number for the "company" and glue it to the front of the helmet.
Let the children put on their hats and have fun pretending they are firefighters.
Pop Goes the Baker
Cupcakes are all the rage these days, so bringing in a pastry chef or baker for career day is a delicious idea, especially with older elementary students. However, instead of the baker bringing samples of some delightful confections, the students can make some of their own. Making a cake ball on a stick is easy. All you need is a little prep time at home and some anxious future pastry chefs in the classroom. There is no baking required in the classroom for this cooking project, however, access to a microwave is helpful.
Materials:
Cooled 9-inch by 13-inch cake (you choose the flavor)
Can of frosting
White chocolate melts (or any flavor you prefer)
Sprinkles
50 lollipop sticks
Mixing spoon
Large mixing bowl
Medium bowl and spatula (for melting chocolate)
Large pieces of Styrofoam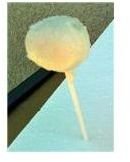 Directions:
In a large mixing bowl, crumble up the cake with your hands into small pieces.
Add one full can of frosting and blend together well with a mixing spoon.
Place mixture in refrigerator for at least one hour; overnight is even better.
Roll the cake mix into one-inch balls.
Melt chocolate in microwave according to instructions on the package.
Dip one end of lollipop stick into the melted mixture and insert into cake ball.
Allow to harden for about 15 minutes in the refrigerator or freezer.
Dip entire cake balls into melted chocolate and add sprinkles.
Stick upright on a piece of Styrofoam.
Allow to dry for 15 to 30 minutes
Have Fun on Career Day
Career day is not only an educational event, but a fun one too. Crafts and projects simply enhance what the speakers talk about; however, the more motivating the speaker, the more interest the children have in her or her career and may even consider it for themselves one day.
References