Moving Kids to the Top of the Heap
Today's Internet offerings make it possible for students who excel in the sciences to go on to major in a science-related field at the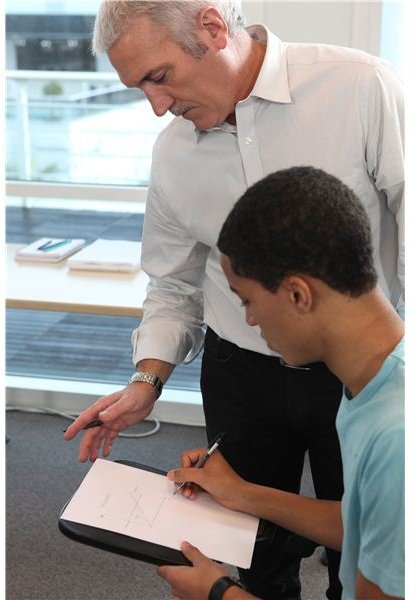 college level. Once they've graduated, they can find themselves in an ever-expanding career field. While it's important to give students plenty of opportunities to explore science through hands-on experiments, there are many great science websites for kids that can provide an outstanding supplement to any curriculum.
Using an online or interactive science website not only enhances a student's learning, but it can also assist that student in ways that experimentation or reading in a book cannot. For example,while there are many experiments for chemistry, there aren't many experiments for a study of astronomy, and many kids may not be at a level where a particular experiment would be appropriate.
With that being said, before going into a breakdown of science websites by area of scientific study, there are many great general science websites that work well for kids. Here's a list of the best general science websites for kids.
Discovery Kids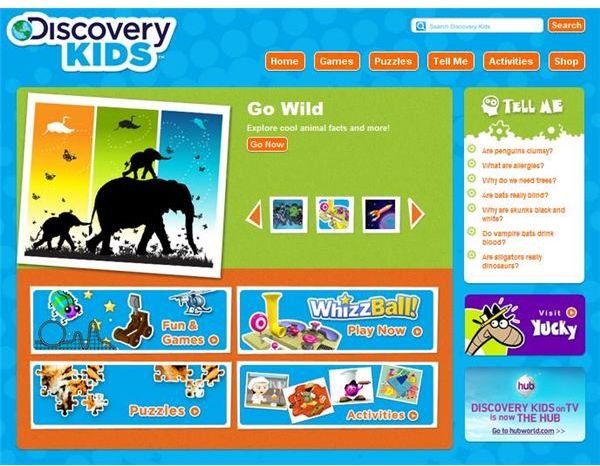 The Discovery Kids website can be a great resource, especially if you work with younger children or in an after-school environment. This website provides science-based games, activities, and even some interactive lessons on different topics. While it's not a major resource for scientific information, it can be a valuable resource for rewarding children for work well-done, or to supplement a lesson with a fun game or activity.
Science News for Kids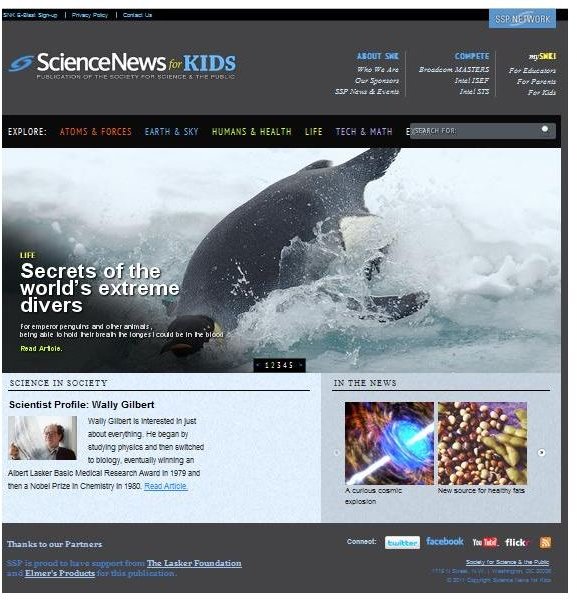 A great resource for older kids wanting to learn more about science is Science News for Kids. This website is up to date with different discoveries and what scientists are currently researching, and there are even sections that help teachers and parents come up with ideas for using this valuable research with students. Even though there are teaching guides, it's a nice site for scientifically minded kids wishing to further explore concepts and stay current in the field.
BrainPOP Science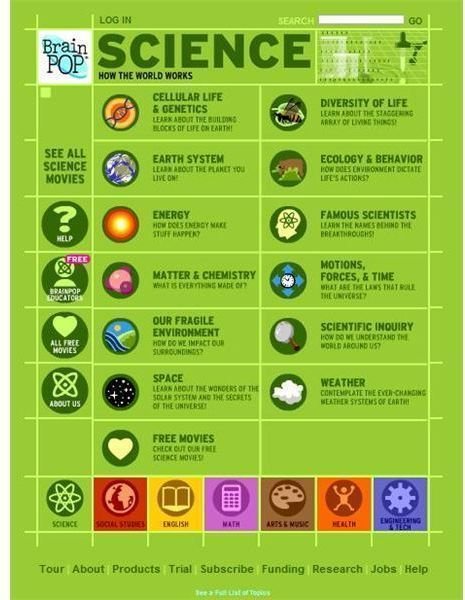 The site BrainPOP is another valuable resource for kids. Students can read about different scientific concepts, watch short cartoon animations illustrating the concepts, and can participate in interactive activities. While this is a website that is designed more for students to work on their own, it can become a fun part of a tutoring session or small group computer sessions involving science. BrainPOP is a subscription-based website, meaning subscribers will find more features. The program costs $195 for a classroom for a year and $99 a year for a family. Though it is expensive, it offers many valuable learning resources.
Science with Me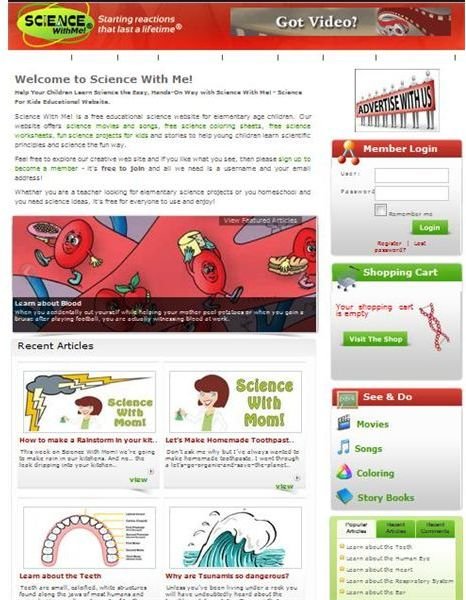 Rounding out the list of top four general science websites is Science with Me. Like BrainPop, the website is subscription-based; however, there are also many freebies and interesting articles if you scroll down to the bottom of the homepage. The site features videos, articles, interactive activities, and suggestions for experiments. In addition, students can download free coloring sheets for different science activities, learn science songs, and even come up with science projects.
Life Science
Life sciences refer to the study of biology, botany, and the human body. Some schools follow the classical method, and a year will be spent on the study of the life sciences. Other schools teach a combination of the sciences over the year, touching on each discipline until middle school. No matter which approach your school takes to teaching the disciplines of science, the study of life science is an important part of any student's school experience. There are many different kids' life science websites, but the top three are:
Earth and Space Science
Earth and space science involve astronomy, geology, paleontology, and other related scientific disciplines. The two are often grouped together as they fit nicely with one another. Students might build model volcanoes and practice learning the constellations. There are many websites on these topics, but a few stand out above the rest.
Chemistry and Physics
Ah, chemistry – the subject matter that brings fear to many teachers. Many urban legends exist about the kid who blew up the school with his crazy chemistry experiment. While there are many fun chemistry experiments teachers can introduce to their students, there are also many websites with suggestions for chemistry experiments. Physics studies the laws of the physical world. Students might find that they enjoy learning about pulleys and levers, electronics, and other topics. While the general science sites cover these topics well, there are three specific websites that stand out above the others.
While there are a lot of websites out there, you want to be careful about what you share with your students. Remember that Wikipedia is a website created by the public, so a lot of the information on there isn't as accurate as it should be. Also, remember to preview any website you hope to use in a classroom or ask students to review. Unfortunately, sometimes links do not go where they say they will.
Saving the best for last, one site we absolutely love for teaching any subject, including science, is called, Educational Freeware. Most of all, have fun with your science studies!
Images
Screenshots courtesy of Ronda Bowen.