What is AltSchool? A Return to the One-Room Schoolhouse & What we Can Learn From It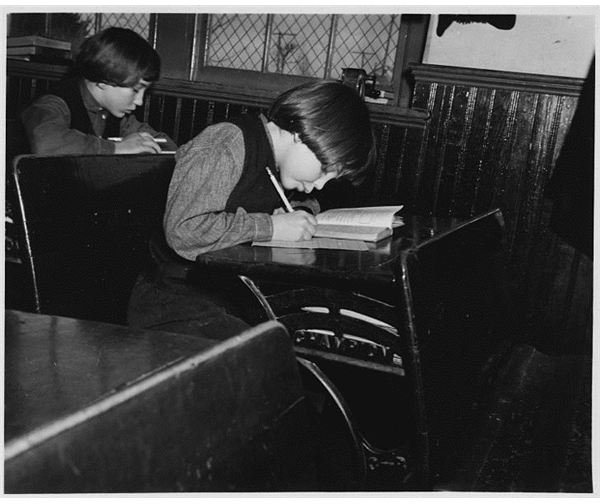 Ventilla is an entrepreneur and software engineer formerly employed by Google. He majored in Physics and Mathematics at Yale before finishing their MBA program. He left Google in 2007 to build Aardvark, a social search engine designed to find answers through the knowledge of your contacts. Google bought Aardvark and he became one of the founding members of Google+. He left Google again to focus on the education future of his two children.
Looking at the world his children would grow up in, he decided the school system was archaic. He built AltSchool for them and the children of the world. AltSchool's goal is to provide personalized and flexible modern instruction.
What is AltSchool?
The flagship classroom is in the Dogpatch neighborhood of San Francisco. Four other San Francisco locations are planned for 2014. The student/teacher ratio is 8-to-1. Students are provided their own iPad Mini loaded with personalized lesson plans.
The school does away with the rigid curriculum and testing systems of traditional schools. It also does not use grade levels. Rather than dictate what first grade should look like and what a first grader should know, it crafts the experience around the interests of the students. Based on what the kids are curious about, AltSchool builds interdisciplinary lessons.
One such lesson plan was based on a trip to a local ice cream company. Students not only investigated aspects of operating a small business but also studied the science of ice cream making and the operation's innovative nitrogen process.
Although without traditional grade-based classrooms, the Dogpatch school does typically separate the 5-7 year olds from the 8-10 year olds to form two learning groups. The students do often work together. Older students teaching the younger is a fundamental part of the interaction.
Who is the Faculty?
Ventilla brought together a team of engineers from his Aardvark and Google days. Their goal is to redesign the school experience. He hired Richard Ludlow, founder of Academic Earth, to be COO. His company was known as the "Hulu of education" before its purchase by Ampush Media.
Teachers craft individual lesson plans called "playlists" for each student. The lists involve about ten different goals and projects for the week. These items may involve reading a book, analyzing a class trip or working together with other students.
The AltSchool staff is aware of its role as innovators. Their goals are not only to educate their own students, but also to develop ways for other schools to do so. They believe they are a research and development center for new education. They are building a structure other teachers may replicate.
One tool AltSchool uses that other schools ignore is video. The schoolroom is setup to easily record learning experiences for later us. The teachers believe that being able to see and hear again either a breakthrough or a problem will help them repeat it or solve it. Parents and teachers both have access to a store of classroom footage.
What is the Future?
Ventilla is opening four more schools next year. He aspires to build a network of micro-schools across the globe. Each will communicate with and learn from each other while maintaining independence. Reacting to the individual needs of the community as well as unique students is key. AltSchool operates in a manner similar to home-school communities that are sprouting nationwide.
Other parents are utilizing community centers to coordinate their efforts to educate outside the standard classrooms. Video and web connectivity are changing the way teachers share lesson plans. An online culture is emerging around alternative education.
Through the efforts of AltSchool and other modern educators, a body of knowledge is developing. Parents and teachers can draw from the successes and experiments of these innovators to change the way children learn. This generation is experiencing a lot of trial and error on the way to breakthrough.
What is the Cost?
Current tuition is $19,100. Financial aid is available. This tuition is below average for area private schools. AltSchool was launched with $3 million from various investors. It currently has about 20 students and plans for 60-100 students at each of the new campuses.
Counting all support and development staff, employees currently outnumber students. The school is aggressively reinventing classroom space and student software for its new purposes.
Can this be replicated? The best part of digital education media is that it can be easily and infinitely shared. A few great minds can had a broad effect of students and teachers who are open for change. Many families will find this type of private school cost-restrictive, but the concepts could resonate throughout old-fashioned education.
References