Lewisville's 1:X Initiative - A Fresh Approach to Using Tech in the Classroom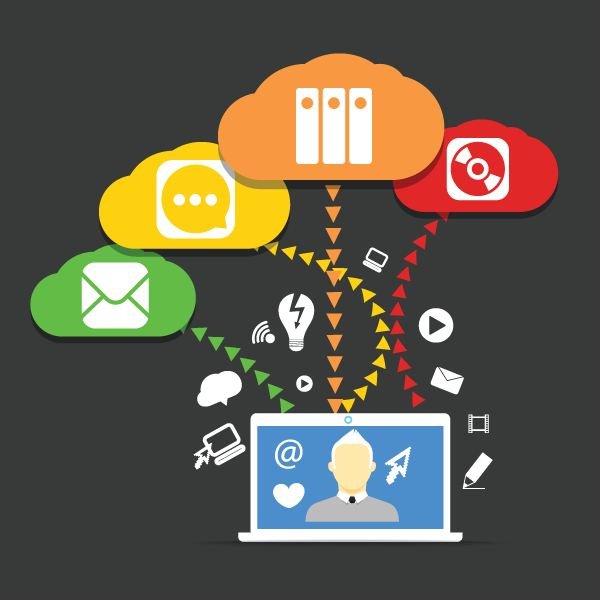 What Is 1:X?
1:X is an educational experiment put in place in the spring of 2013 by the Lewisville ISD. Students are given iPads for use in class and at home. MacBook Airs are available for classroom use. Each teacher is given a MacBook Pro.
1:X is different from a "1:1" model, where the same device is given to all students. LISD wants to have multiple technology tools available.
The purpose is to create a "flexible learning environment that gives students tools to access, create, share and collaborate as digital citizens." They want each student to have the right device for the right task. Sharing and collaboration are encouraged.
The initiative also promotes Bring Your Own Technology. Student smartphones, tablets and other devices from home are allowed for use that promotes learning.
The district is moving away from a sole dependency on textbooks. Its goal is to eventually use purely digital media.
How Is It Funded?
The initiative is funded by a bond passed in 2008. So far, $11.2 million has been spent to provide devices for eight schools. The money was also used to upgrade broadband strength and Wi-Fi range.
The district expects to replace their devices within 3-4 years. They do not have a long-term contract in place and have not committed to Apple products.
Each student has two payment options for their device. They may choose a non-refundable $40 fee that covers replacement or repair of the device in case of accidental loss or damage. Or they may pay a $50 refundable deposit that does not cover damage or loss. The $40 has been the most popular.
In case of economic hardship, the fee or deposit may be waived.
Each student is required to conform to the terms of a use agreement. Failure to do so may result in repossession of the device. Negligent damage or loss is the student's responsibility. Repair and tech support are provided by in-house specialists.
How Does LISD Filter Content?
The district-issued devices contain blocks against explicit content. Parents and students are encouraged to report any content that slips past the filters. Students are not allowed to customize their devices with images related to drugs, gangs, weapons, pornography or other inappropriate topics. These guidelines are detailed in their Use Agreement.
Each student is responsible for their device at all times. They are forbidden from allowing others to use it.
The district does not guarantee the devices are fail-safe. "Jail-breaking" frees an iPad from factory-installed and district-enforced restrictions, allowing full customization and free content use. Doing so breaks the terms of the Use Agreement, but tools and tricks for jail-breaking are abundant online.
What Training Is Available?
Face-to-face and online sessions are available for students, faculty and parents. The schools also hold Parent Information nights. Teachers have participated in Summer Technology Academies and their training is ongoing.
The education centers on device usage, configuration, online safety and proper digital citizenship.
What About Less Privileged Students?
A major danger of modern tech-based education is the assumption that all students have access to the internet and a computer at home. Proficiency with smartphones and tablets is taken for granted. While many children are growing up plugged-in, this is not always the case for the poorest students.
The district has provisions for economic hardship. Inability to pay will not keep students from the technology. If the students don't have internet access at home, they can still do preloaded homework content. The district lists the locations of free Wi-Fi hotspots throughout the community. However, these are commonly at restaurants and other business, making them not necessarily "free."
This fledgling program may not be prepared for students unable to pay for non-accidental loss or damage. The pro-rated replacement cost of a one year old iPad is $400.
In-class devices will always be available for students who lose or choose not to be issued an iPad. Yet those who fail to protect their device will risk being left behind.
What Is the Future of 1:X?
The district aspires for the 1:X Initiative to cover all students, grades 1-12, by 2016. It aims to employ a technology-adept faculty. It hopes its success will be a model for education everywhere.
LISD's approach is heavily bond-dependent, however. Failure to secure another bond within two years will make their 2016 target unreachable. Increasing student costs will stretch the education gap between rich and poor.
Competition between Microsoft and Apple over schools is inevitable. The two monsters of the tech world want their logos all over modern classrooms. They will duel over it, but they are in the business of money-making. They may donate some technology, but the gift of an at-cost device for every student is unrealistic.
Reallocation of funds will bridge some of the gap. No longer purchasing textbooks will free up money for technology, but not enough. As anyone with a three-year old computer knows, gear must be updated. Students waiting forever for downloads and frozen computers will soon become unruly.
Bring Your Own Technology will put a few more devices in the classroom but also alienate the low-income students.
What Will We Miss About the Old-Fashioned Way?
Not the chalk dust.
The ability to do math in your head is being replaced by the ability to use a calculator app.
Cursive writing, and handwriting in general, is going the way of old English calligraphy.
Spelling and grammar is being incompletely corrected by computer rather than the writer. Even LISD's Q&A page states it will expose students to a "greater range of educational materials and expenses" rather than "experiences." Spell-check didn't catch it. Neither did a human.
Failure to responsibly borrow the device will result in repossession. Students with an outstanding 1:X balance will not be allowed to graduate.
LISD will need to be careful not to make the devices more important than the student. Teaching how to use them, maintenance of them, responsibility for them and enforcement of their rules may fill up a lot of time.
References