How Effective are Online K12 Schools? Is This a Good Choice for Your Child?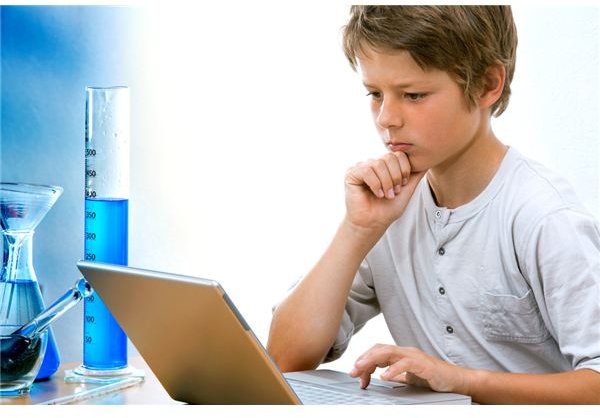 Public or private classroom learning is not for everyone. There are some students who thrive in home-based environments with all their instructions and lectures communicated via the Internet. Learning and social disabilities, medical issues, or family constraints and situations allow some K-12 students to learn better at home online.
Because online learning is becoming a more popular alternative, choosing a quality K-12 program may not be that easy. Deciphering between an accomplished online school and one that only claims to be able to meet your needs will take some homework.
What Is Online Education?
Students in online learning, also commonly known as virtual learning or e-learning, typically receive their education through programs designed to provide non-traditional classroom environments. In 2010, more than 1.8 million K-12 students were enrolled in at least one online learning course, 74 percent of which were high school students. In 2011, another 200,000 students were enrolled in full-time online learning programs.1
Students receiving this type of schooling can attend school at their own convenience. Classes are recorded or telecast live, depending on the program. The classroom teacher may be virtually teaching 10 students, 100 students or more at one time. Some online learning programs are offered through local school districts or through private companies. There are usually fees associated with some online learning programs.
Does Online Learning Actually Educate Children?
Many will argue the benefits and detractions, but it all comes down to one question: Is it effective? In a sense, yes, but it all depends on the children being educated. According to a study conducted for the U.S. Department of Education, online learners performed "slightly better" than those in traditional classrooms. This report showed students who complete partial or all their work online ranked in the 59th percentile nationwide, whereas those in customary classrooms ranked in the 50th percentile.2 Although this isn't a significant difference, it does show that those who are committed to online learning can and do make it work.
However, the report also states that it's not the technology that has been proven successful, but the time the students spend completing the tasks. Online learners have considerably more time to complete lessons than those in face-to-face environments, which in turn leads to better outcomes.
This tends to be true for one Southern California parent whose sixth-grader is schooled online and is thoroughly reaping the benefits from this type of education. "We are getting a private school education with K12 just through public means," said Maralee Snyder, whose daughter, Laura, is in her second year of online schooling. "It ends up being 1 1/2 years worth of curriculum in one year. It's tough, but we are getting through it, and I have a better understanding of what she is learning."
Snyder agrees that flexibility is the key to their success. "I chose online schooling for my daughter because she needed that challenge and also for medical reasons," she said. "I have witnessed the online classes and have no problems with the educators."
Tips for Finding the Right Online Leaning Program
Communication is the most important aspect in determining if an online learning environment is right for your family. Your child's public or private school teacher may be able to make a recommendation, but it is ultimately up to the parents to determine if their child could handle this type of learning. There are many other aspects to consider, too:
Credibility of Program: Every online program is not the same, nor is every one accredited (even if they say they are). Accreditation means that the school's programs are valid and meet a certain set of standards set forth by a peer review board. Credits and classes received as a non-accredited online school may not be recognized by other institutions such as high schools or colleges. As a parent, there are several agencies in the United States to check to see whether your online program is accredited – New England Association of Schools and Colleges, North Central Association, Southern Association of Colleges and Schools, and Western Association of Schools and Colleges.
Credentialed Teachers: Once you've found an accredited program, you will want to know whether the teachers are credentialed, meaning they have received the proper education and training to teach at this online institution. Public institutions require all their full-time teachers to be licensed in the state in which they're teaching. However, if it is a private online school, most teachers do not need to have their credentials.3
Free or Fees: Many US public schools that offer online learning do so at no cost to the students. However, if you are looking at a private institution, make sure you read all the fine print and know all the fees ahead of time. Get everything in writing.
Success Rate: The best way to check the success rate of an online learning program is through its accrediting agency. A simple Internet search can also give you an idea, but it would be best to verify it.
Do Your Homework
Do not switch to online schooling without doing your own research first. Online schooling requires a full-time commitment from the parents and children for it to be successful. Finally, make sure your situation and your children are ready for this type of change.
References