January Ideas For Preschool Teachers: Five January "Special Days" to Celebrate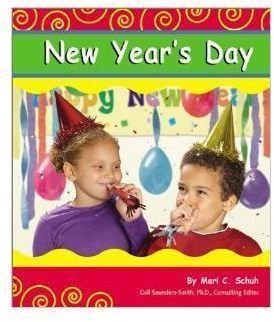 Think Beyond December
Don't let your lessons fall into the doldrums after the holidays. There's life after Christmas! You can spice up your lesson plans in
preschool with these January special days. They can be celebrated and still include cross-curriculum goals.
January 1, New Year's Day
On the first day back to school after the holidays, read the book New Year's Day by Mari Schuh.
Discuss with your students what they did to celebrate the New Year. Did the family have a party? Did they get to stay up later than usual?
Children love big words, so discuss what a resolution is. It is a firm decision to do something. Usually it means that you decide to try to do something better or you are going to stop doing something that is not good.
Brainstorm what resolutions the students could make. Examples might be: "to write my name better" or "to stop fighting with my brother."
Activity:
Draw outlines of balloons on construction paper using a variety of colors. Students should use safe scissors to cut around the outline of a balloon and write their names on the top of the balloon. Then the teacher can write on the balloon the child's resolution for the New Year. Tape one end of a long piece of yarn to the back of the balloon. Pin the balloons on a bulletin board and gather the strings of all the balloons together to make a celebration display. A label for the board might be: "Our Goals for the New Year."
January 15, National Hat Day
Ask students to wear a hat to school today. Bring extra hats for those who forget.
Read Caps for Sale by Esphyr Slobodkina. Then read through the book a second time and invite the students to act out the part of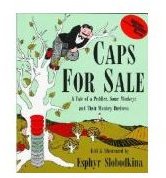 the "monkeys" who imitate the old man.
Whose Hat Is This? A Look at Hats Workers Wear by Sharon Katz Cooper
Students see the picture of a hat. What kind of job matches the hat?
Activity:
Use the hats that the students are wearing to do a sorting activity. Ask the students, "How can we sort the hats?" They may suggest sorting by color, kind or size. After sorting by a specific characteristic, ask students which group has the most hats. Which group has the least or fewest amount of hats?
January 21, Martin Luther King, Jr. Day

Read the book A Picture Book of Martin Luther King, Jr. (Picture Book Biography) by David A. Adler
The teacher can guide the discussion by using a concrete example. Ask all of the blonde-haired children to stand in a group. Tell them that they will have to sit with their heads down while the others have free play. Most likely, the teacher will hear, "That's not fair!" Proceed with the conversation pointing out why it is not fair. How did each student feel when the teacher said that one group couldn't play? Connect it to Martin's story.
Activity: Follow up with a Martin Luther King Jr.-themed craft for the students. One choice might be to make a collage of faces of many colors and nationalities.
January 18, Winnie The Pooh Day (Birthday of author A. A. Milne)
Encourage students to bring something they have that represents Winnie the Pooh or his friends. It could be a book, stuffed animal or toy. During the day, include a Winnie movie, books and a yummy snack.
Activity: Make a picture graph as students vote for their favorite character from the series.
January 25, Opposite Day
This can be such a silly day if you want it to be. Wear your shirts backwards or give directions using opposite words. Read about opposite books!
Perk up your plans in preschool. January special days can provide a reason to enhance lessons and include fun celebrations.
Photo Credit: Amazon.com