A Collection of 26 Great Bulletin Board Ideas to Stimulate and Innovate Teaching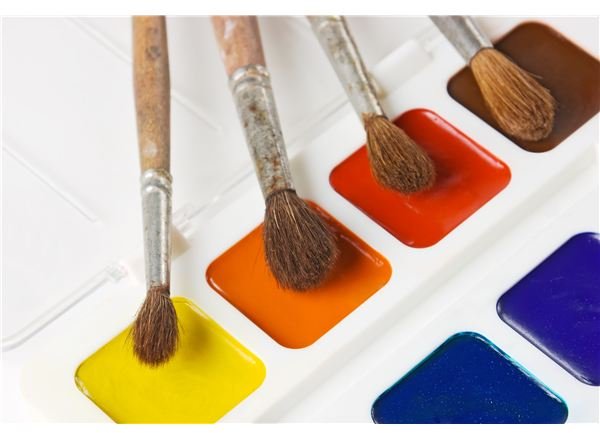 Information and More
Traditionally, the purpose of a bulletin board was to dispense information. But, if you're a teacher, particularly in a preschool or
elementary school, you are well aware that you will find a number of bulletin boards in the halls as well as the classroom that are used in a variety of ways. These boards might announce an important event, spotlight a special student, or reinforce some important skill. Unless the school has an aide or you have an accommodating parent helper, you are expected to design these bulletin boards.
Depending on your personality and workload, you will either dread the task or take it in stride. This article has a collection of great bulletin board ideas and can, hopefully, help you approach the task with confidence.
A "Back to School' bulletin board is usually a good idea. However, rather than you doing all of the work, consider the following activities where even the youngest student can take part in making the bulletin board a success.
Understanding the Reasons for the Seasons
Daily calendar activities are usually taught to young students, so they can identify and discuss the seasons of the year. Also, they enjoy graphing the weather or looking at the thermometer or the television to get the temperature. Sometimes, however, it gets confusing for many students when the season and the weather don't seem right. It's still summer, but it's cold outside!
Bulletin boards on the seasons can become a great teaching tool to explain this mystery. The calendar can be expanded to include a variety of concepts as the year progresses.
Review some ideas that will make the calendar more exciting to the students as well as improve their retention of the concepts.
Curriculum Aids and Reinforcement
It's a well-known fact that all students do not process information in the same way. Some students can learn by hearing the information. Other students learn better by seeing the information. Then, there are some students who need to hear and see the information.
Bulletin boards are very useful for the student who needs to see the information. As the words are being said, the bulletin board can serve as reinforcement, particularly the spelling of a word that sounds strange.
Read how these activities may narrow the gap between abstract and concrete concepts.
Spotlighting Special Subjects
Sometimes, students get so used to the bulletin boards on routine subjects like reading or math that they ignore them after a time. This is not uncommon. Bulletin boards must be referred to on a regular basis, so that they become a reference tool for the students.
One of the ways to help your students understand that special subjects play an important role in their overall education is to create a bulletin board. It might seem like extra work, but an occasion might arise when these bulletin boards can enhance what is being taught.
Review these articles that spotlight special areas in the curriculum.
K.I.S.S. (Keep it Simple and Sensible)
Many teachers dread designing bulletin boards, because they equate the activity with having artistic talent. This is not accurate. Clearly, some teachers have some artistic talent and create striking bulletin boards. This is great, but, the truth is that a bulletin board need only be designed to reflect an objective or purpose. It should be simple, but in good taste, particularly in the hallways.
Most visitors to schools, unless it's an open house, don't have a great deal of time to stand and read confusing and over-worked bulletin boards. For the most part, at least in my teaching experience, visitors seem to have a "snatch and grab" mentality. They're busy and want to get the message fast and get to work or wherever they're headed.
Schools are for students, therefore, bulletin boards should be for students. Allowing students to invest in the design process empowers them. Isn't that what it's all about?