Resources For Teachers: A Compendium of Elementary School Lesson Plans on Winter to Warm Up Learning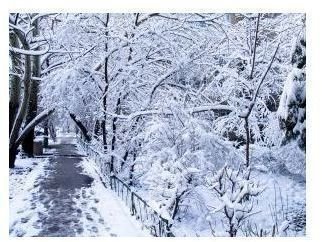 Teaching in a Winter Wonderland
Winter is more than the coldest season of the year. It is more than a time when the days are the shortest and the nights are the longest. Have your students learn about various winter holiday traditions. Even as they're stuck inside because of the weather conditions, they can create memorable crafts, participate in hands-on winter-themed activities, and learn a variety of lessons geared toward this chilling season. This means teachers need to find unique ways to keep their students entertained inside and beat cabin fever in order to create fun activities.
Whether you're looking for suggestions on lessons, books or activities Bright Hub Education has a wide variety of articles that will help you plan accordingly for the winter months. So get ready to curl up with a hot cup of coffee because we have got you covered.
Lesson Plans
If you're looking for a winter lesson plan or just want some ideas to help get your creative juices flowing, you will find a lot of inspiration here. Lesson plans are a perfect way to provide a guideline for yourself on a specific topic. It will help ensure that you are on the right track when educating your students. In order to teach elementary students the basics of a winter theme, provide lessons that incorporate all subjects. This way your students will learn a variety of winter-related lessons across the curriculum.
Some key concepts that are covered in these lessons are:
Fine motor skills
Understanding and interpreting
Observation skills
Defining diversity
Measuring
Use the following lessons as they are or modify them to your liking:
Activities
In this section of the guide you will find a variety of fun, hands-on activities that are all geared toward the winter season. Planning activities around this concept can be a lot of fun for your elementary students. Children this age typically look forward to the winter months because most of them get to play outside in the snow.
Some of the activities in the section include:
Painting snowflakes and snow globes
Making a paper collage
Graphing
Paper bag puppets
Recording the temperature of snow
Shape penguin
In addition to those activities, try finding time in the day to take your students outside. A fun activity is to create a scavenger hunt in which your students will find winter-related items. This will incorporate your winter theme and give the students a chance to get fresh air.
To help develop your students' hand-eye coordination and fine motor skills use the following activities:
Winter Holidays
Children love learning about holidays. The most popular winter holiday is Christmas, but it's not necessarily the most interesting holiday. It's important for students to gain knowledge on a variety of different winter holidays. They should learn about the origin and customs as well as what is associated with each holiday. Try this variety of lessons and activities.
Ideas in this section include:
Christmas
Hanukkah
Kwanzaa
Martin Luther King Jr.
Valentine's Day
Chinese New Year
Here is a group of fun holiday lessons and activities to get you started:
Suggestions and Experiences
All of these resources will benefit any teacher that is in need of elementary school lesson plans on winter. Do you have any ideas in addition to the ones that are listed above? Please feel free to ask a question or post a comment on any of the above articles or this one in the comment section below. We would love to hear from you.
References