Gifts for Classroom Moms: Three Homemade Thank You Gifts for Homeroom Moms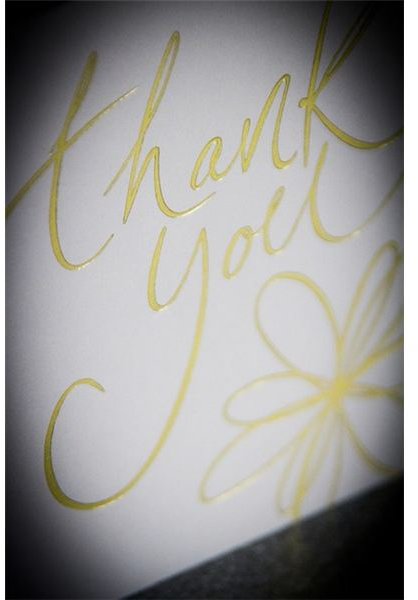 If you are looking for homemade thank you gifts for homeroom moms, these three gifts are easy and fun to make. When thinking of gifts for classroom moms, gifts created by the students bring fond memories of the school year, while giving the students an opportunity to show their gratitude firsthand.
Memory Book
Supplies Needed
Loose-leaf memory book with enough pages for the number of students in the class
Craft supplies for memory books - paper, stickers, stencils
Old magazines
Photos
Crayons, markers, colored pencils
Scissors
Glue
Tape
Allow each student to pick a piece of memory book paper. Explain that this page should represent their best memories of their room mother. They can make a collage with pictures cut from old magazines to portray their memory, or use stickers and photos. Give younger students art paper cut to fit the memory book pages. Ask them to draw a picture for their room mother.
Once pages are complete, have students sign them. On the last page of the memory book, add a picture of the class with the students names listed as they appear in the photo.
Poetry Book
Supplies Needed
Paper for writing
Crayons, markers, colored pencils
Laminator or self-laminating pages
Binder
Give students scrap paper to draft their poems. Have them create an acrostic for the word thanks, memories or the name of the room mother. (An acrostic is name poem where each line of the poem begins with a letter in the word used.)
Example:
Tons of fun
Heaps of laughs
Always smiling
Never grumpy
Kind and
Sweet
Once you have made any necessary corrections to the poems, have students make a final copy on card stock. They can decorate the pages once they have copied the poem. Make a cover page.
Laminate each page and bind. Most schools have a plastic comb binders or spiral binders. If not, punch holes in the pages, placing them into a decorative three ring binder.
The children can use other forms of poetry, as well, such as haiku. Have students illustrate their work.
Poetry Book Example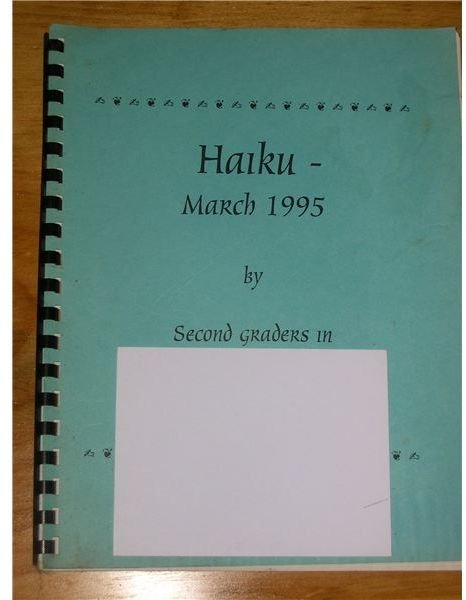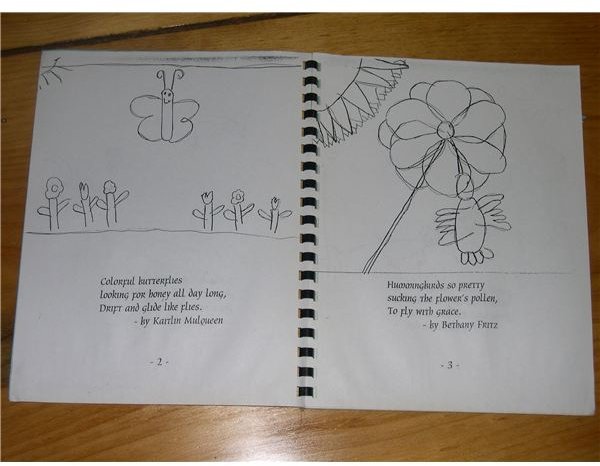 Thank You Quilt
This project is the most challenging. You will need someone who can sew the pieces the students create together into a lap quilt.
Supplies Needed
Enough 4 or 5 inch squares of white, 100% cotton for each child to have one
Fabric paints or fabric markers
Iron
You do not need to prewash the material before cutting the squares. If, however, you feel the need, do not use fabric softener. Fabric softener interferes with the paint.
Cut the fabric into either 4- or 5-inch squares depending of the number of students and size of the quilt. Students can paint on dry squares or accomplish a watercolor effect with slightly damp squares.
Have each child draw a picture that symbolizes something about their room mother or create a theme related to the studies from that year. For instance, if the class studied the growth cycle of plants, each child could draw their own special flower. Make sure they initial their square.
Lay out the squares. If need be, add calico squares to create even rows. Stitch squares together. Sew on quilt stuffing and backing. Bind the edges.
These gifts for classroom moms are a special way for students to show gratitude and will bring years of memories.
References
Source: author's own experience